I fell in love with this book full of beautiful illustrations by Tony Sarg (with an introduction by Jonathan Adler) while shopping at Anthropologie a few months ago. It's called Up and Down New York. The palette was perfect for the colors in my new living room, so I bought a copy on Amazon and picked out my favorite images to frame.

I use these great frames from Target in almost every project I've worked on the past few months. They are cheap ($16.99) and great for groupings.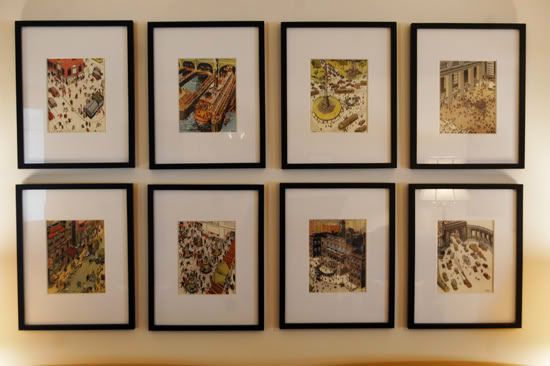 New York is our favorite city and it's fun to see the renderings of familiar places from back in the day. Coincidentally, most of the images we chose to frame are of places downtown, near my husband's firm.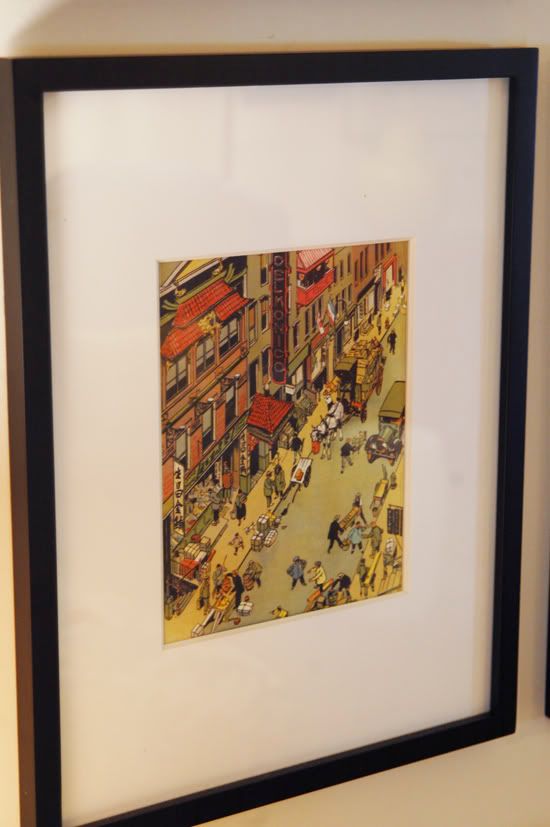 China Town, 1920's
All in all, I'm happy with the way the grouping looks – especially for the price tag. I like how the black and white frames play off my graphic curtains and the colors in the artwork really blend well with the upholstery fabrics in the room.