My mom decided to update her dining room while we were working on her living room.
I didn't think she would go for it at first, but mom was so excited about the idea of wallpapering the room! She even went with my first choice, a very affordable knock-off of Osborne and Little's Asuka paper (available at American Blinds).

To save the labor costs, my mom hung the paper herself! Isn't she amazing? I think she did a great job.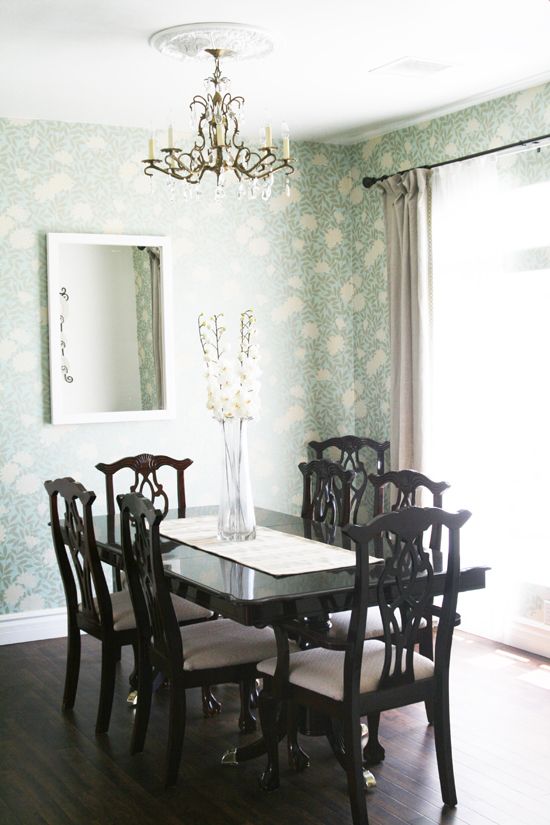 My grandpa, who passed away earlier this year, made the corner hutch, so it has a special place in all our hearts. To update it a little though, my mom added some moulding trim and we painted the body of the hutch a creamy white ('Macaroni' by Martha Stewart for Valspar). The backs of the shelves were given a couple coats of a shimmery color called "Ambassador Sterling" from Ralph Lauren's Regent Metallic paint line.
The white lacquer mirror was a steal at HomeGoods.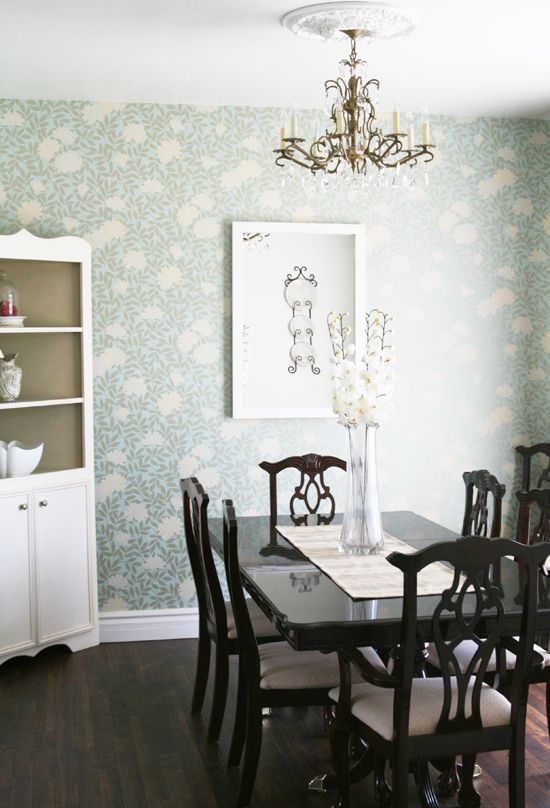 The drapes are the unbleached 'Aina' linen panels from IKEA. The sheers are seriously adorable and crazy cheap- the 'Matilda' panels, also from IKEA.
The vintage pineapple chandelier was a very affordable eBay find.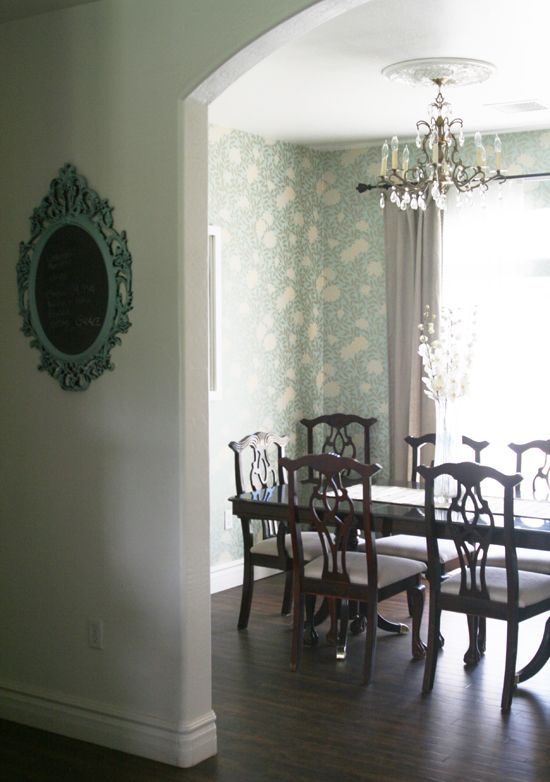 We're lacking a rug and some finishing details. We could really use some crown moulding and we might paint the ceiling the Ralph Lauren "Ambassador Sterling" color, which is a dead ringer for the silvery gold color of the leaves in the wallpaper. We're both happy with the progress in the room though.