When I grow up, I want to be my mother. She is amazing in every sense of the word. Would you believe me if I told you she whipped up this skirted console table for me in no time flat with little more than an old bookshelf, an iron and some staples?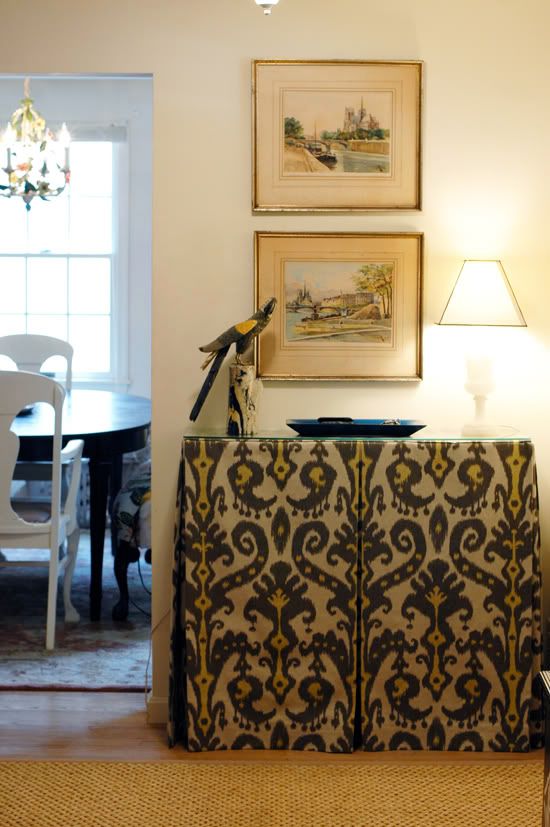 I bought the ikat fabric for, no joke, $5.99 a yard!! It was a steal at this fabric store in Mesa, AZ, though I think they may be a national chain. It is a great weight, so if you're looking for some ikat upholstery fabric, this one would be a good option.
And, yes, that IS an 80lb marble parrot on my table. Don't you have one?