These lamps stopped me in my tracks today at Target and I wish my phone pictures did their beauty justice. A little modern. A bit trad. Sort of glam. Just perfect.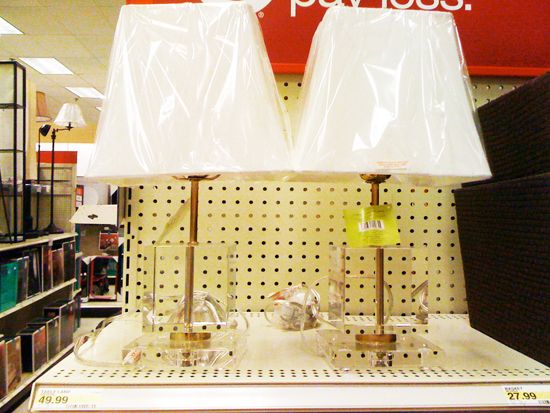 They are available only in stores through the Victoria Hagan line for $49.99 each. They seriously look 10x that expensive in real life.
I think a pair would be especially gorgeous in a small master bedroom. Sparkly-sophisticated.