I've been contemplating a DIY version of the mirrors in this bedroom: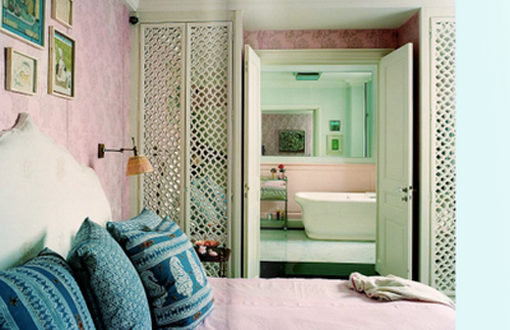 Maybe using a painted radiator cover layered over mirror? Garden trellis?
Then I spied this beauty in the mirror section of Home Goods, for $99:

I'm imagining a pair of these mirrors, flanking a bed, above the night stands. It looked like the mirror could be removed pretty easily from the frame, in case you felt like painting out the gold. The white in the inspiration room is so crisp and fresh!
Stay tuned for a great give away…