Remember this photoshop mock up for one of my eDecorating clients? It's a little hard to get a sense of the true colors in these iPhone pics, but the Osborne and Little paper is in and it's gorgeous!
And check out those fab pillows from one of my favorite LGN sponsors, Plum Cushions!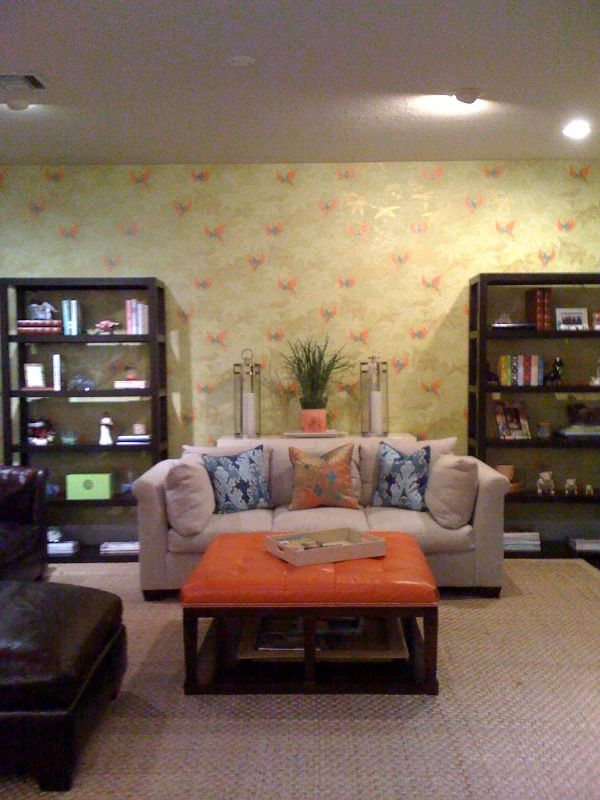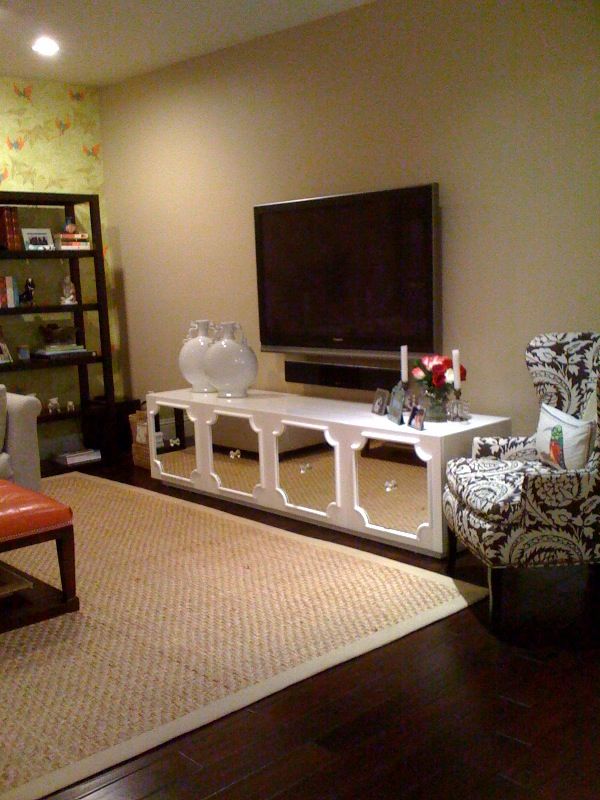 Check out some of my other favorite offerings from RSH. If you have the money, the way to go is to mix a piece or two like one of these with other mostly traditional (and hopefully less expensive!) furnishings.
I am so crazy over these pink kids chairs. Perfection with a farmhouse style children's table.

Oh, little red desk. How I love thee.

$550 is not a bad price for a sputnik as big and awesome as this one.

This chic pink outdoor lounger looks strangely familiar…

Ah, yes. Nicky Hilton's dining room! Did you know that Room Service Home has quite the celebrity client list?
via In Style Magazine
I know I've posted this before, but my favorite trick for kid-friendly dining chair upholstery is using faux animal skin. I LOVE the black faux croc on these louis dining chairs.

This Moroccan table is awesome, and reminds me a lot of one of my very favorite dining tables featured in Domino…

I so wish I could find this exact table somewhere. Does anyone remember the source?
Domino
This turquoise headboard is totally on my DIY list. I think it would be pretty simple to replicate. I just need a good source for oversized brass nail head trim. Love it.

Nothing beats a sleek chrome and lacquer side table. I'd love to pair something like this with a tufted linen sofa. Wouldn't navy blue be stunning?