Today there will be a blizzard and I don't care if we get snowed in.
We wouldn't have left the house anyway because I'm sick. I will be bundled up in my soft and warm bed all day, snuggling with my little ones (who are also under the weather).
Do your worst, blizzard! I have stacks of magazines and catalogs to read, plenty of shows to catch up on (LOST!!), and blogs, blogs, blogs! I swear it feels like I find three great new blogs every single day.
Here are some of the things on my mind and my desktop:
1. This image is free for download. FREE, I tell you! I'm printing it out for my bedroom because I love the colors that much. I love that it's moody and happy at the same time. And who doesn't love umbrellas?
2. Michael is a big steak sandwich fan. This is our favorite version to make at home and we will be partaking on Super Bowl Sunday. We like to add mushrooms to the mix, cause we're crazy like that.

3. I like the shape of this cork board from Vanessa at Turquoise LA. I don't know if she made it herself or not, but it would be easy to add your own cork to a non-square/rectangular frame. They sell rolls of cork at Target, Walmart and craft stores.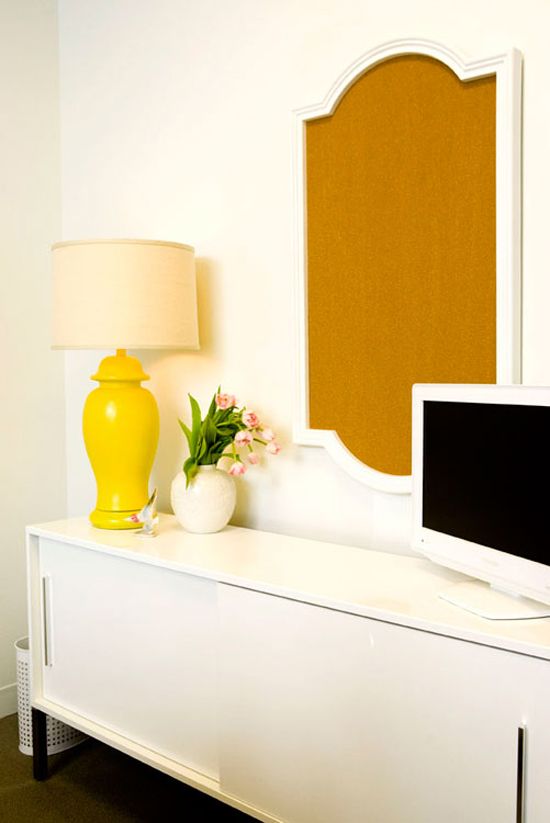 4. This apartment came up on NYC's craigslist and I freaked out. It's in our price range, two blocks to G's school and a five minute walk to Michael's firm. Of course it had already been leased by the time I called the management company, and I don't know what I expected to do anyway. We don't need a place for a few more months. It's probably not healthy for me to look at apartments until we are closer to the move. Can't you just see me living here? I can see me living here.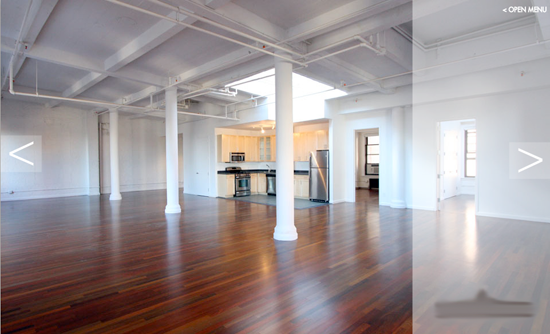 5. I would of course need a cool house key if I lived in a loft.
saw it on
Glam Lamb
6. Style at Home has been knocking it out of the park for me lately. This entry is my OBSESSION. It sings to me. The leopard runner next to that antique oriental rug. The b/w ginger jar on top of the armoire. The frames stacked to the ceiling. The transom windows. The front door. The checkered entry floor. That lantern!!! Love it all.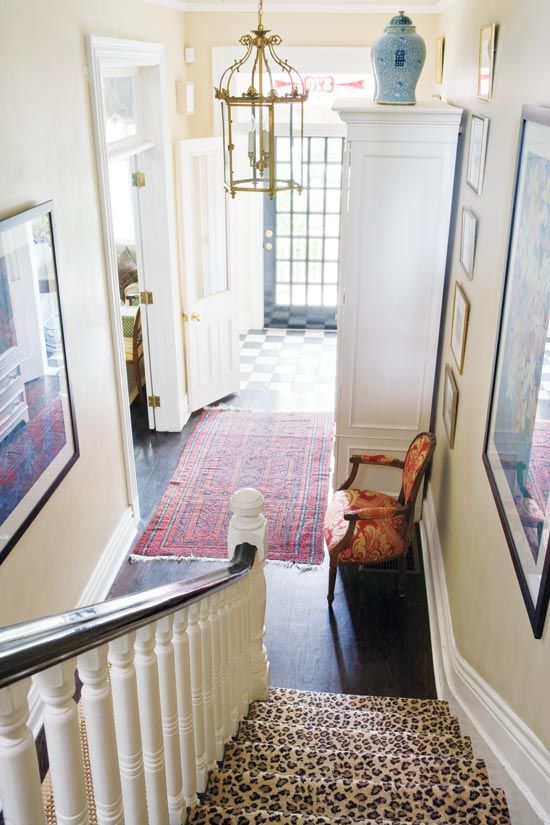 7. From the same spread, a porcelain junky's dream:
8. Also, they had this clever idea for disguising a TV – use a dark wallpaper to make the screen less obvious. So pretty! And I love the green chairs.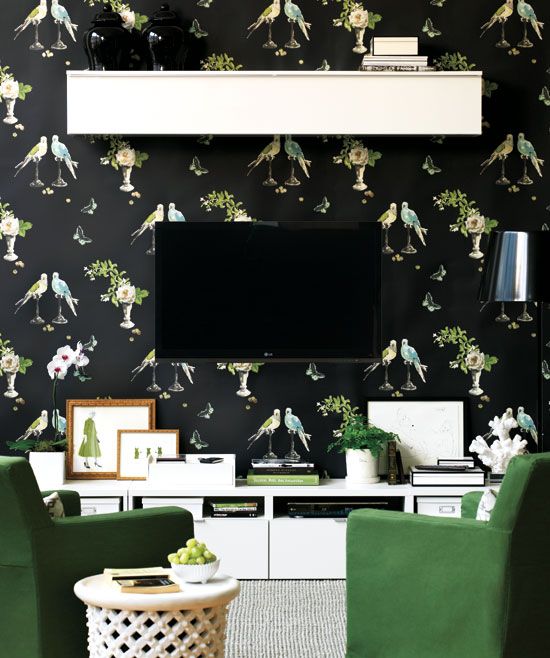 So, what's on your mind today? Any fun plans for the weekend? If I get feeling better, there are some house projects that have been sitting on my to do list for far too long.
Happy Friday!