One of the commenters from yesterday's post reminded me that I forgot to explain the box spring cover solution in my mom's room.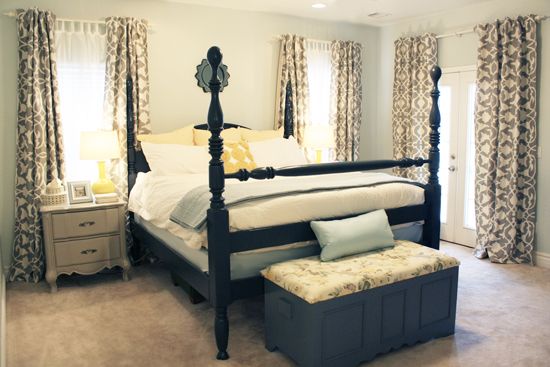 I read about the idea of using a fitted sheet to cover box springs in Martha Stewart Living several years ago and have used the idea in many bedroom projects. We used a simple blue-gray fitted sheet from the clearance bedding section at Bed Bath and Beyond to cover the box springs of my parents' bed. While I love a good bed skirt, sometimes they are just fussy looking. This is an easy and inexpensive solution.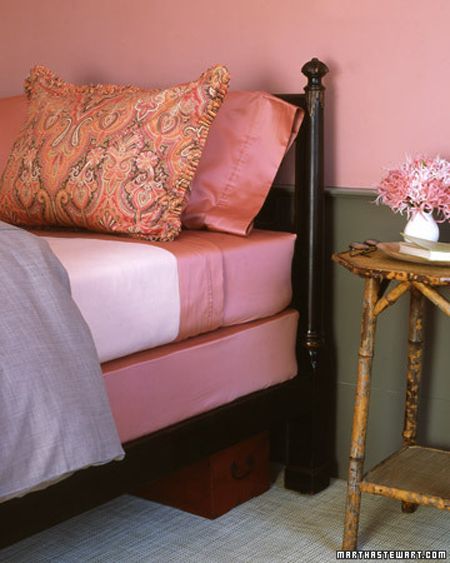 If you want a streamlined look, but don't want to use a second sheet, I have a client who uses and loves these matelasse box spring covers from Restoration Hardware, available in many different colors.

And if you do use the fitted sheet idea, do yourself a favor and pick up some fitted sheet clips to help everything stay nice and tight.