I love to buy inexpensive art on eBay.
This is my favorite search:
Paintings, original, oil, pre-1800-1969, $0-$200.
Here are a few favorites up for auction right now:

Another floral. Love this one.

Painterly hydrangeas in a bamboo frame? What's not to love?

This oil is my favorite piece of art in our home. I bought it on eBay last year for almost nothing – it felt sort of dishonest, I got it for so cheap.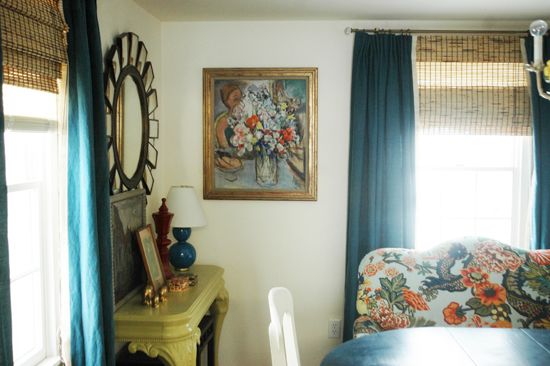 I love the lady peeping out behind the flowers. And the colors just sing to me.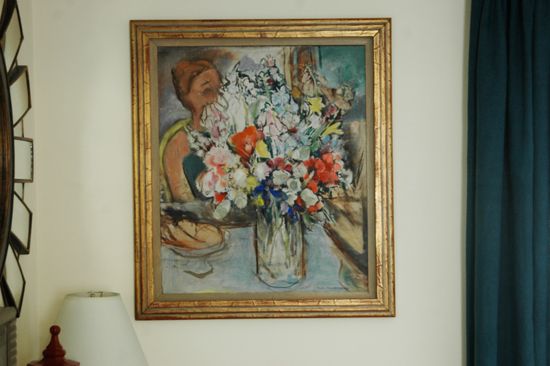 I think it's from the 20s or 30s. The canvas is pretty crusty and a little saggy. It could use a professional cleaning and it really needs to be restretched, but all that can wait a year or two.