Check out one of the pieces I got at my Wednesday furniture auction:
A vintage office chair that's actually really comfortable.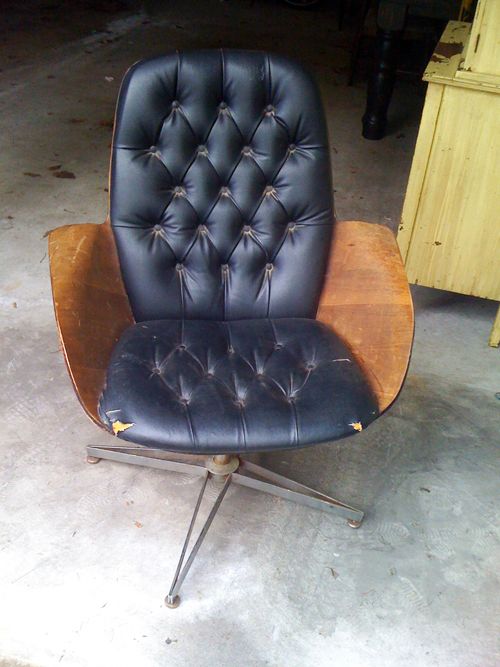 I love the way it looks from behind with all that gorgeous wood!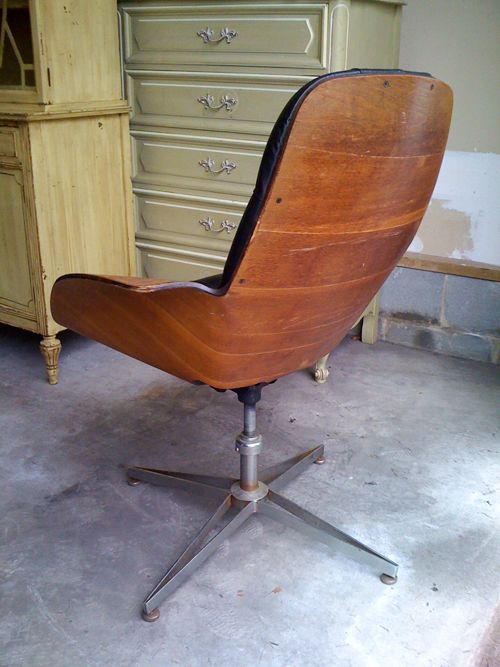 I'm going to keep the pretty tufting when I reupholster the piece next month. I'm thinking a charcoal linen would be pretty.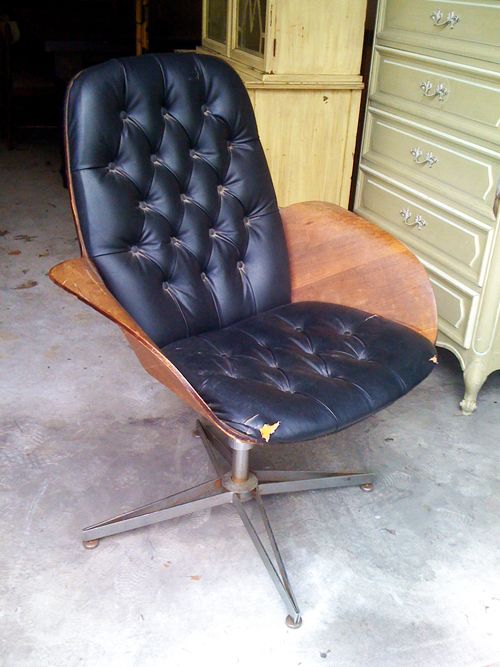 Other than that, a little Bar Keeper's Friend for the rusted steel and some Restor-A-Finish for the scratch up veneer, and this chair will look great in my new office (which is technically just one half of our new living room! :)