My last day in Arizona after the whirlwind bedroom redo, we found this upholstery fabric and my mom decided that she wanted to reupholster her family room sofa.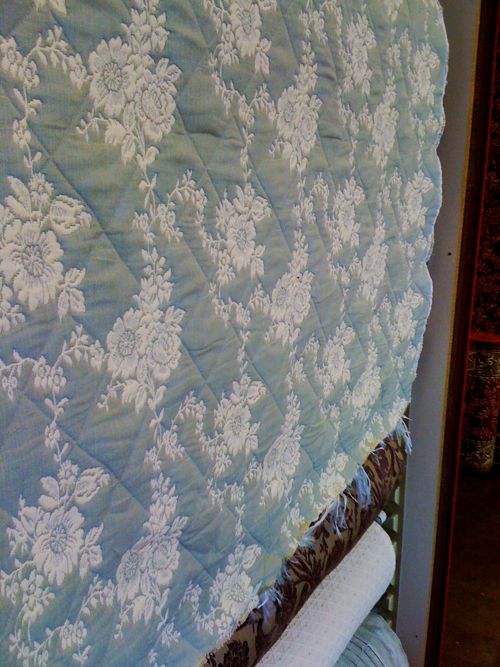 Her sofa is a nice piece with down fill cushions, but the old upholstery was showing it's age.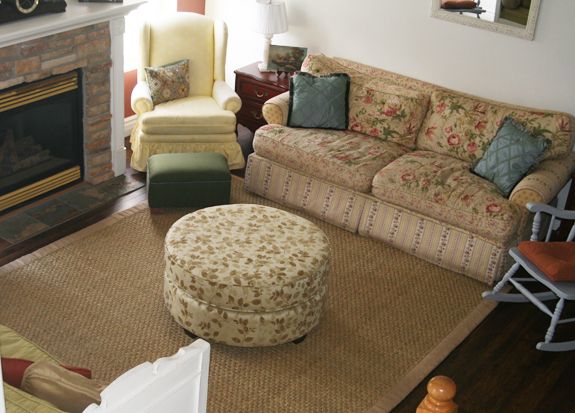 As with most decorating projects, one thing leads to another and within a week or so, mom was emailing me about thoughts and suggestions for "quick update" to the room:
I've been using this great fabric in the style of this Brunschwig & Fils 'Dzhambul' fabric in a number of projects. It's hard not to use it everywhere – great price, great weight, beautiful bright colors. It really goes in every room. Mom loved it instantly and we decided on some other colors for the room and also a graphic stripe for pillows: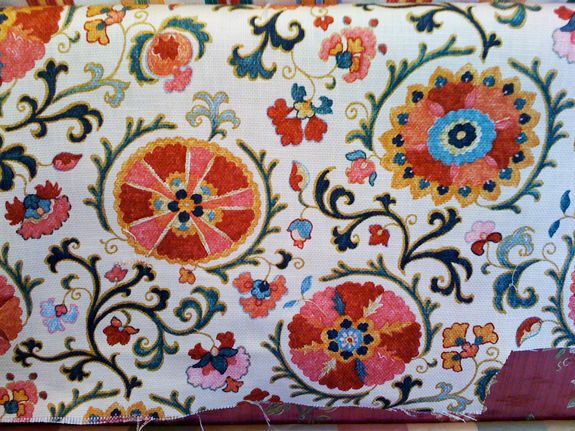 The day bed needed an update (and the ottoman as well):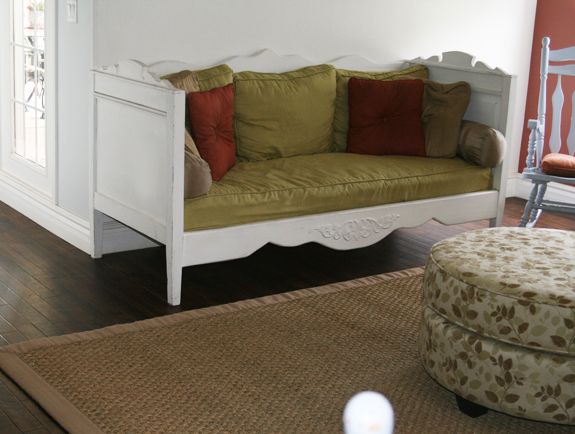 So I mailed my mom a couple of yards of this great velvet from my stash.
After my mom had painted the walls and finished all the reupholstery projects, she took a little trip to Home Goods and texted me photos of her favorite finds. Here are some of the pieces that made the cut.
A cute green and white pillow:
A totally glam white floor lamp (we added some navy trim to the shade):
This adorable garden stool:
Mom got a pair of these lamps, painted them red and added trim to new white drum shades.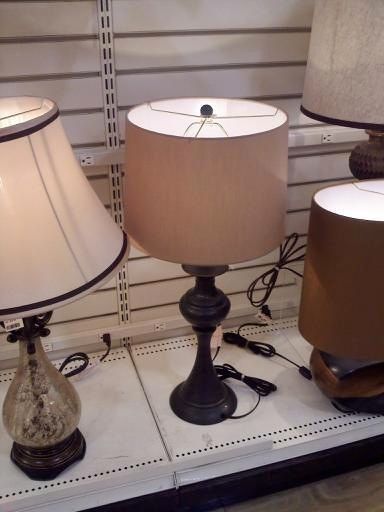 I love the way everything came together. It was a quick and fun room to do (well, for me it was! My mom did a lot of upholstery!) The sofa has a brand new lease on life. I love the pattern, color and the white piping. Mom also bought new sofa legs at Lowes.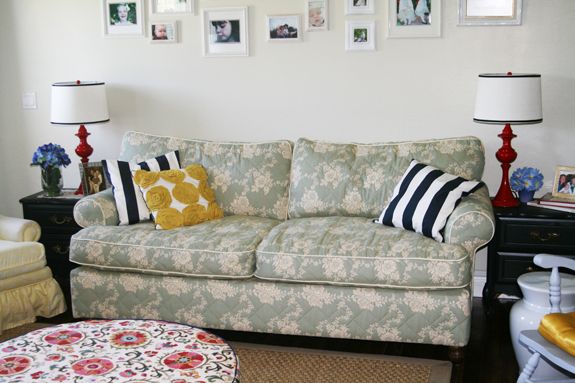 My very favorite thing in the room is the suzani ottoman slipcover with the navy piping. It's so nice that she can pull the fabric off periodically for a gentle wash.
My other favorite part of the room is the velvet daybed. So dreamy.
I love a good eDecorating project! Thanks, Mom!!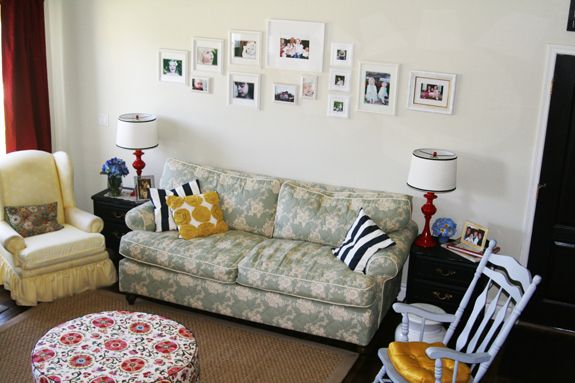 A few more resources:
Sunburst mirror is from Ballard
Orchids from Home Depot
Drapes from JC Penney
Striped pillows from IKEA
Yellow flower pillow from Target
Yellow frames from IKEA (mom painted these)
Antique mantle clock from Brussels Flea Market (bought it for 5 euros and it still chimes beautifully)
Seagrass Rug from Home Decorators