I've been getting lots of emails and questions about lucite since this post. I'm a big fan too, though I know it's not for everyone or every room. I'm considering getting a small acrylic side table for our living room for an awkward space that needs a flat surface, but not a lot of visual real estate. Sort of like how these little tables work in this Suzanne Kasler room: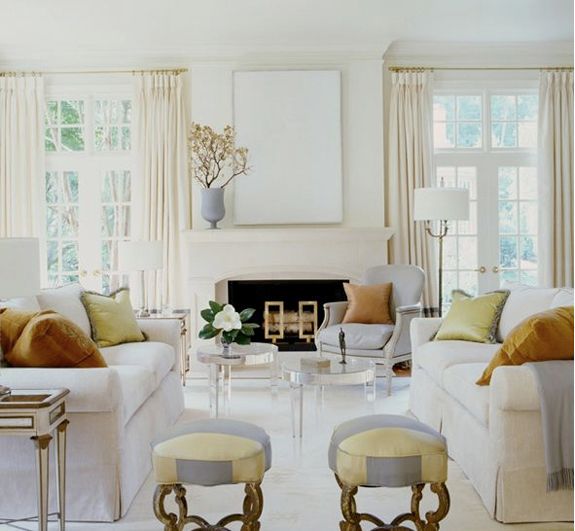 House Beautiful
Here are a few favorite pieces on the market and in the running.
Parsons meets Kartell for $166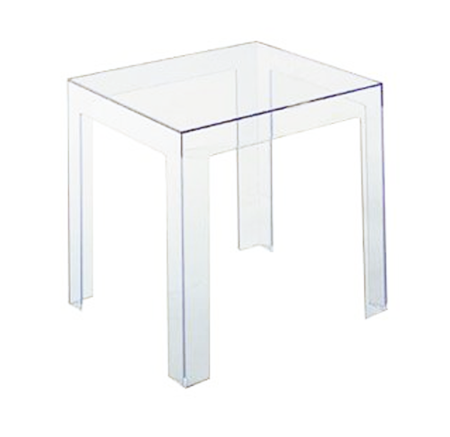 Three nesting tables for $139.
Riddle me this, Batman. How can those tables above be so reasonably priced, but this slightly more intricate piece below can be six times as expensive? It's $699 at Wisteria and $849 at Horchow. I love it so.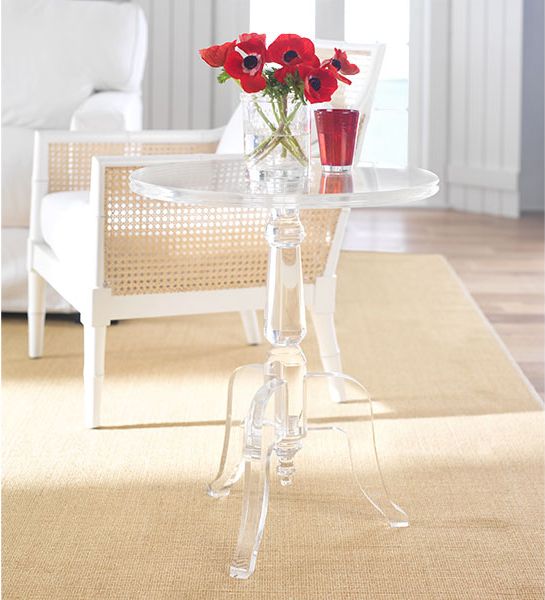 We already talked about CB2 as a great source for acrylic tables.
Plexi-Craft is the king of acrylic furniture in my book. If you want something in lucite, chances are they sell it (except for my favorite side table above. boo.). Though, some of the pieces are weirdly expensive and then others are totally reasonable.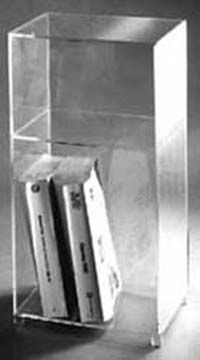 My favorite piece is probably the trunk ($328). I think it would be cool for throws and extra pillows in a living room.
Reminds me of this piece featured in the most recent Lonny.