I know a lot of you have seen Christina's twin girls' GORGEOUS room, but I love it too, and had to post about it. PLUS, Christina and I are actually like second cousins or something (and we've never met before – I love blogging.) I played the "We're family – give me the detes on the room" card, because I know you're all as anxious as I was to hear all the what's and where's with this adorable space.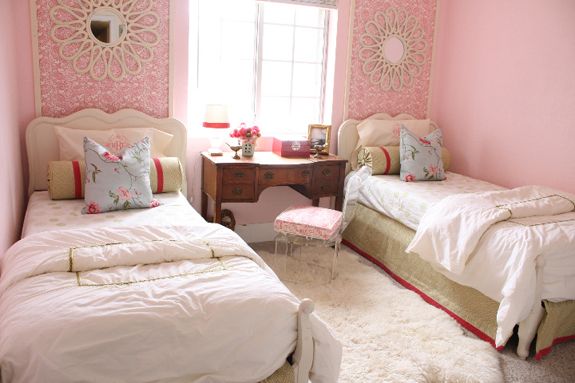 Turns out Christina pulled together this room for less than $250. And it happened my favorite way – with lots of DIY and a healthy dose of bargain and thrift shopping.
Christina searched through her Benjamin Moore decks for the perfect pink wall color but ended up using Coy Pink from Behr. Such a pretty color!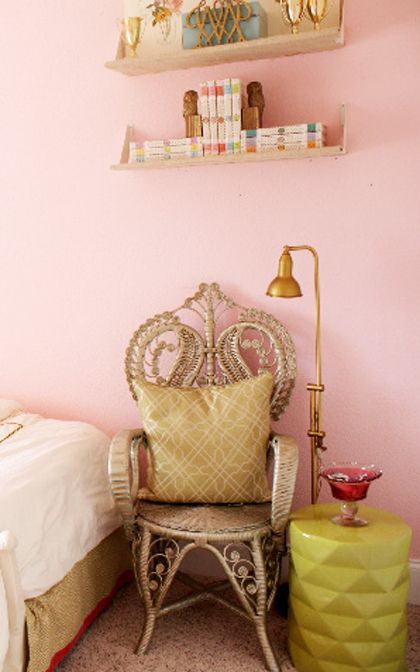 The duvet covers were made with two flat sheets from Wal-Mart and vintage trim was sewed onto the tops of the covers.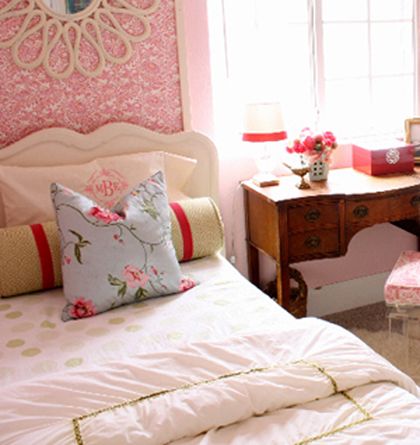 The wallpaper-esque panels behind the beds are actually pieces of big cardboard that were modge podged with scrapbook paper. Then Christina had MDF trim from Home Depot cut to fit around the cardboard panels.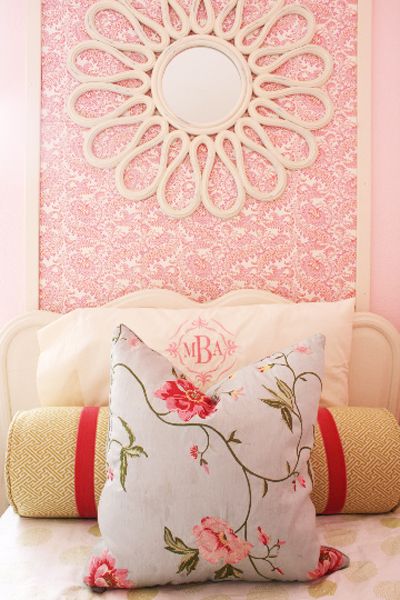 Christina picked up the most inexpensive shelves she could find at IKEA and covered them in burlap. Then she spray painted the cheap silver hardware off-white.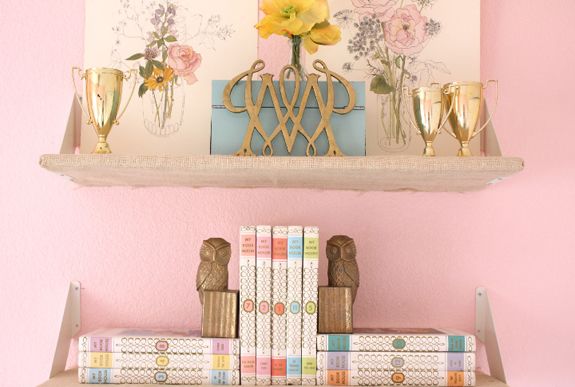 Resources:
*beds – Craigslist $20 (painted these white)
*vintage lucite chair – Craigslist (payed an additional $30 to have the cushion reupholstered)
*vintage wicker chair – Craigslist $10 (spray painted)
*dressing table – vintage, already had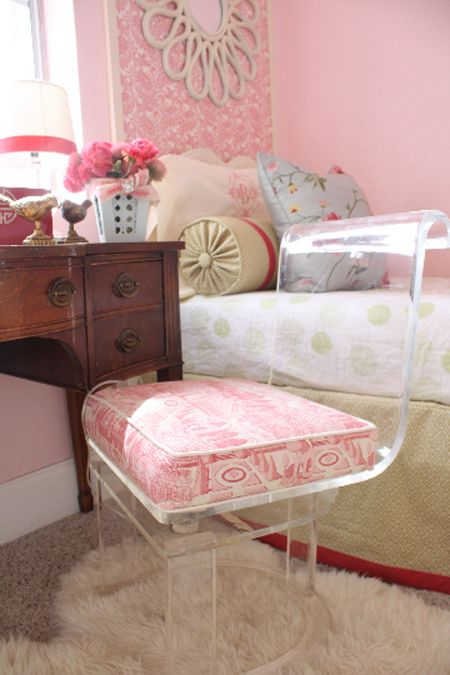 *green stool – Home Goods $30
*2 Flower mirrors above beds – Home Goods $25 each (Does anyone know a cheaper-than-$500 resource for these?)
*pillows – Home Goods $30 total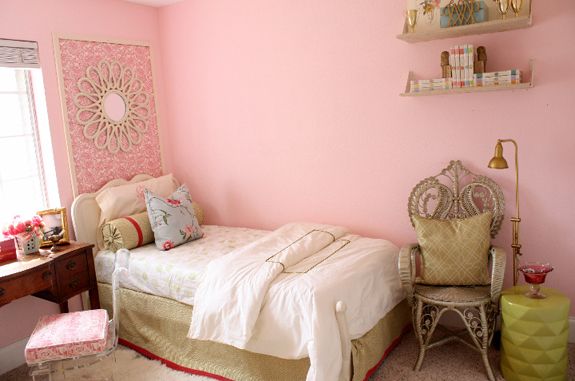 *monogrammed pillow cases – Wal-Mart $5 (Christina's mom monogrammed these, but it's easy to find a local shop to do something similar)
*upholstery fretwork fabric – Home Fabrics $50
*watermelon silk velvet trim – SAS Fabrics $7
*watermelon fabric on cushion – SAS $1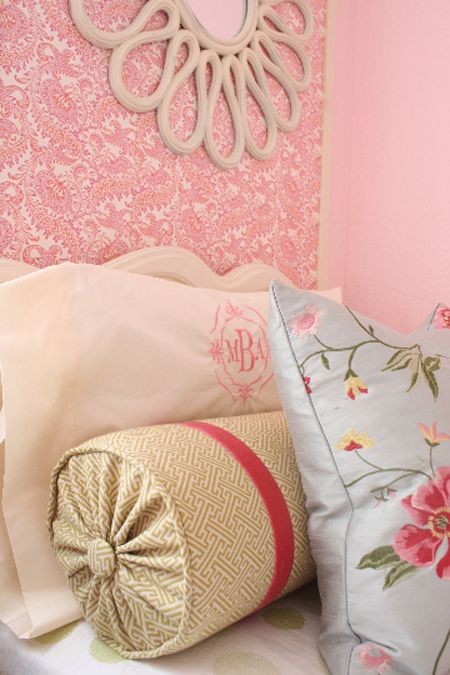 *vintage Mar Lou Goertzen flower prints on shelves – thrifted $2.50
*owl bookends – thrifted $3
*vintage My Book House books – thrifted $10 (can be found on Ebay by searching "my book house sets")
vintage initials – $2
*trophies – thrifted $2
*lamp – thrifted $5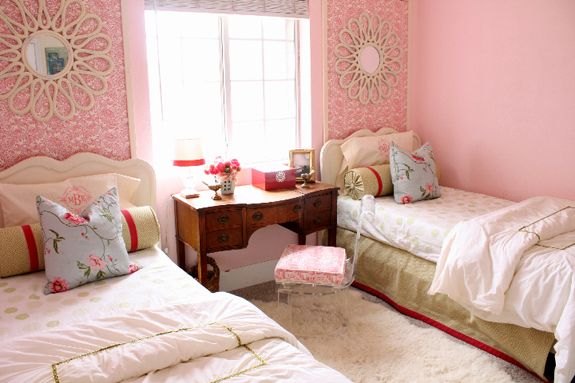 Big thanks to
Christina
for sharing her sources! It's clear that trolling Craigslist and eBay and shopping at thrift stores pays off in a big way. Those are some lucky girls who get to sleep in such a stylish room – and who have such a talented mom!