Here are some more projects from Joanna's adorable baby boy's nursery…
The goal was to find a vintage dresser that could double as a changing table – because we all know that most of the changing tables on the market these days are pretty blah. I found this mid-century piece for a steal at a flea market. The dimensions were just right for the room and for a standard changing pad.
I lightly sanded the whole piece and cleaned it really well. Then I spray painted the body of the dresser red.
The drawers were painted white for a fun contrast. And we purchased two new blue milk glass knobs for the top drawer. I love the way the dresser looks with the AMAZING Sharon Montrose baby deer print! What a talented woman!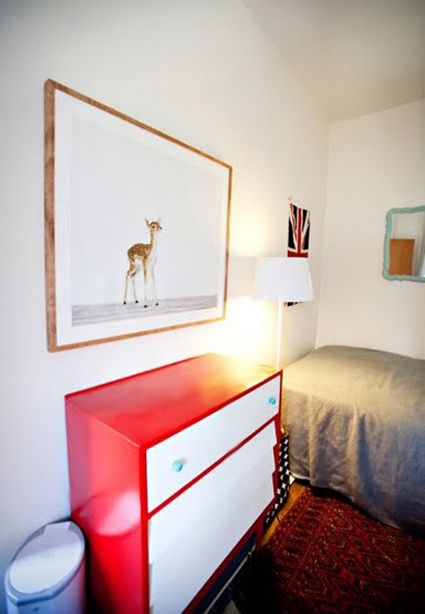 The brown gingham changing pad cover is from
this great site
that sells every changing pad color under the rainbow. The lamp is from IKEA. And we put a vintage blue suitcase under the dresser for some additional storage.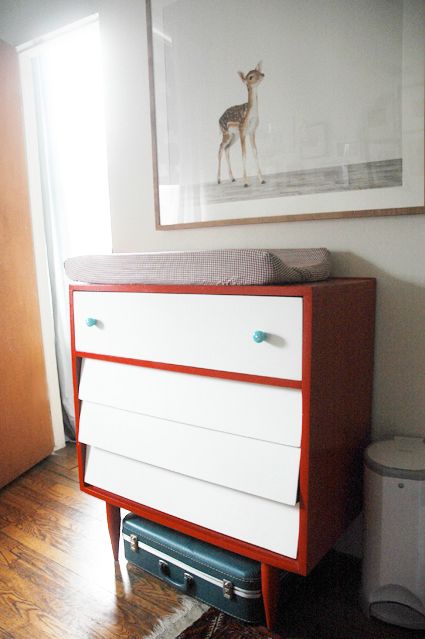 We wanted a mirror above the bed to reflect light from the window. So another painted thrift store mirror came to the rescue!
Before:
And after: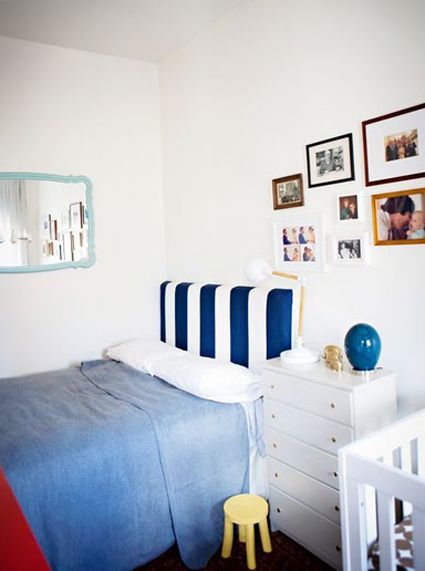 The headboard was an inexpensive project. I just had some plywood cut down at Home Depot, and then upholstered the plywood with an egg crate mattress topper, some batting and navy and white striped Ralph Lauren fabric.
Next to the bed is another vintage dresser that I got for a steal and refurbished with paint and new knobs. And on top of the dresser is a lamp that I liked for the size and style and the touch of wood on the arms, but the brushed nickel wasn't working for me.
Here are the befores: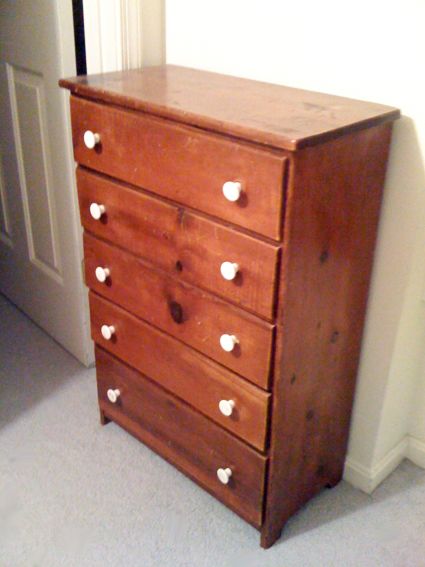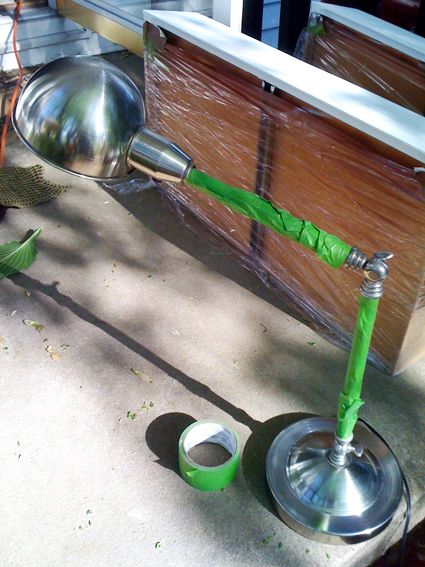 And the after: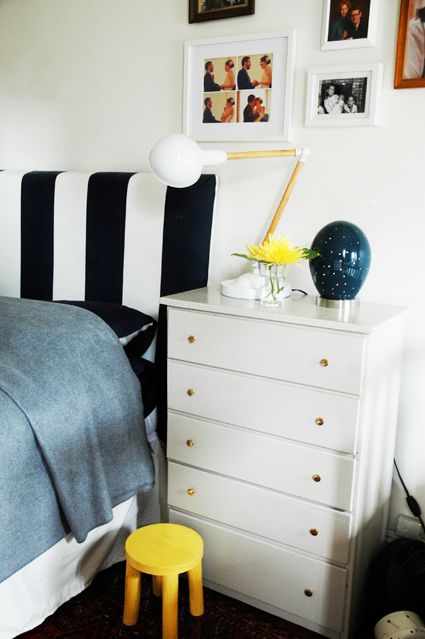 Don't you love the little yellow stool? It's from Home Goods! The little family of brass elephants are from a flea market, but you can find some just like it on etsy. And I LOVE Joanna's beautiful egg lamp. It makes the nursery like a little planetarium!
And that's it for little Toby's nursery! I hope you enjoyed the tour.
A big thanks to Joanna for being so wonderful to work with and another huge thanks to NYC photographer, Karen Mordechai, for many of the beautiful images above.