I still love silhouettes and think they are classic. But if you're sort of over the look, one way to make it fresh again is to use color rather than black for the portraits, a la artist Carter Kustera. Mr. Kustera is pretty much the king of the modern silhouette. He has painted Michelle Obama's portait and he does lots of work for Jonathan Adler and his partner Simon Doonan (so also Barneys).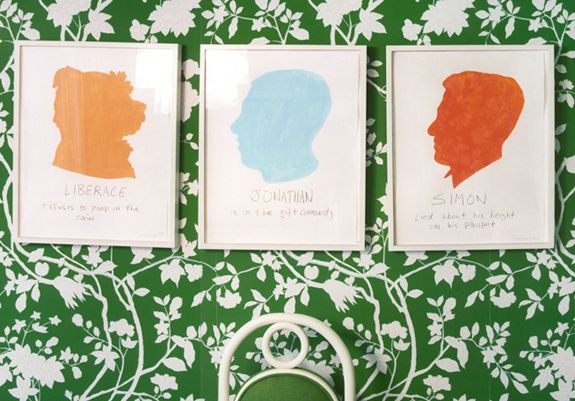 Not positive, but the silhouettes in Angie Hranowsky's kitchen look like Carter Kustera portraits.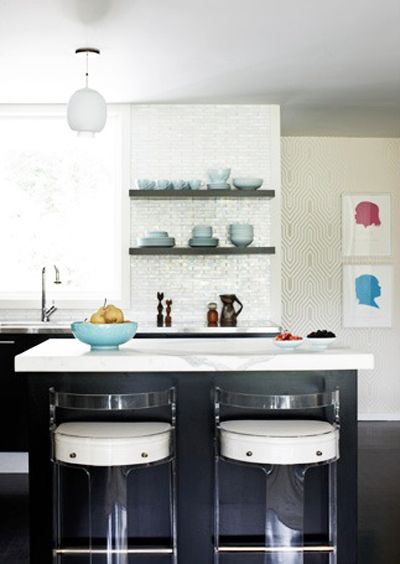 This installation was at the D&D here in New York. So cool, right?
I come from a big family and think it would be amazing to make a wall like this in my parents house one year for Christmas. And then every Christmas thereafter we would spend a day updating the silhouettes. I like the idea that everyone could pick their own color.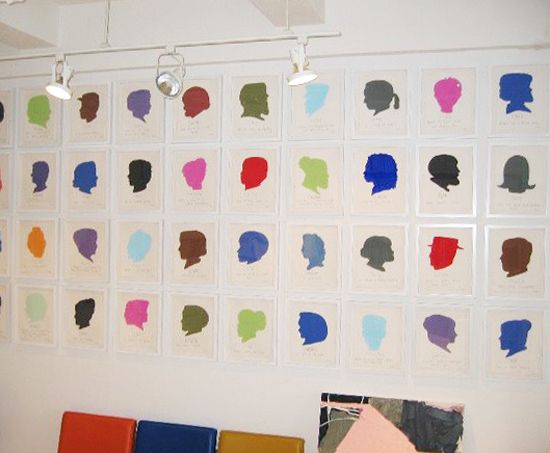 I'm sure Grace would want to be purple and Claire would be pink. I think I would be bright red and Michael would be a deep green. Evie would make a lovely yellow – that baby is pure sunshine.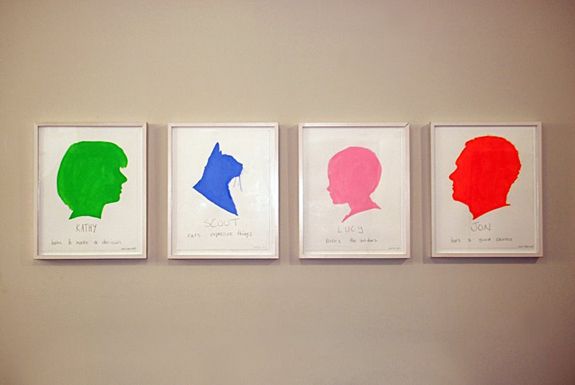 It's actually really fun to assign family members colors and then try to guess what they would choose for themselves. It's hard not to make it about personality! What's your color?
All images courtesy of
Carter Kustera
except for the Angie Hranowsky image.