Hi guys! Happy weekend! Sorry about not posting yesterday – I was dealing with some technical difficulties that I think are all straightened out now.
More than a year ago, I was determined to make a gorgeous upholstered bed with a headboard, footboard and side rails.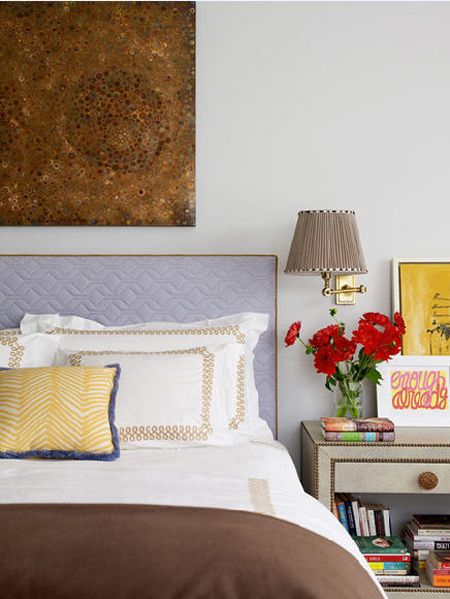 I found this old (probably from the 30's or 40's) crate bed at a vintage furniture shop in Maryland for not a lot of money – maybe $50? $75? It was not much to look at, but it was the perfect base to build on.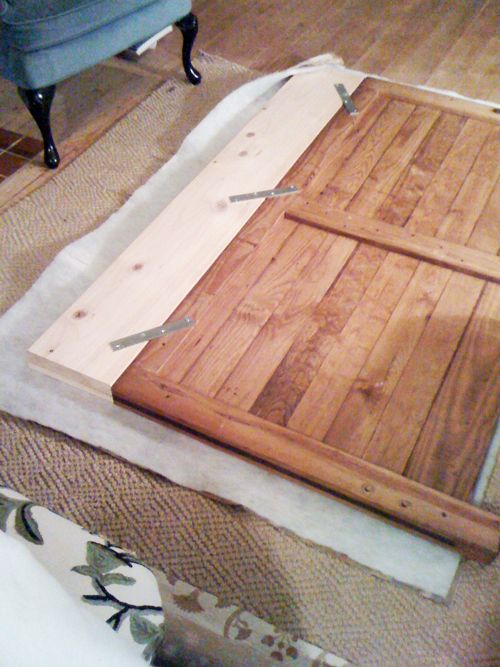 I had two 2×10's cut to size at Home Depot and screwed in some metal mending plates on the front and the back to firmly connect the two pieces.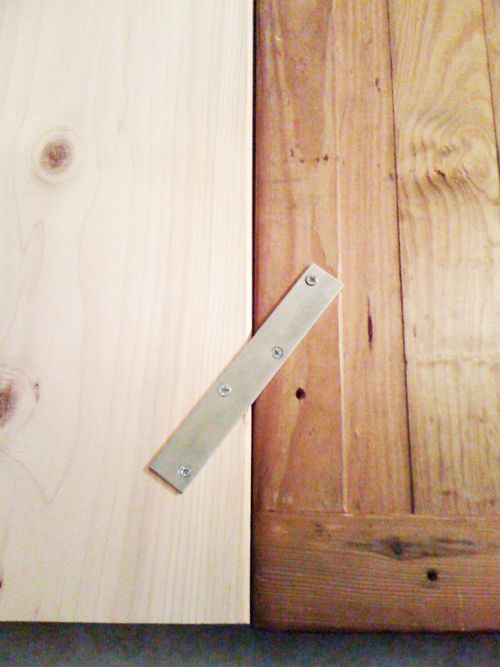 Then I upholstered the headboard, footboard and rails with this pretty suzani-inspired fabric I bought at Interior Alternative in Newark, DE.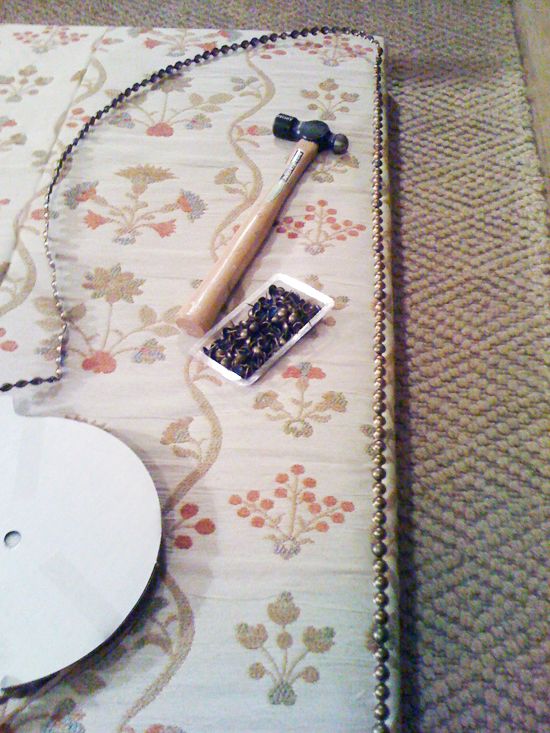 I used a roll of brass nail head trim to detail the far edges. A little note: I don't really love the look of the nail head that comes on a roll. The finish varies a bit and the look is kind of cheap when you get up close. That said, I really HATE when nail head trim is not perfectly lined up – drives me crazy!! So since I had so much surface to trim out, I opted for the rolled trim with perfectly straight lines.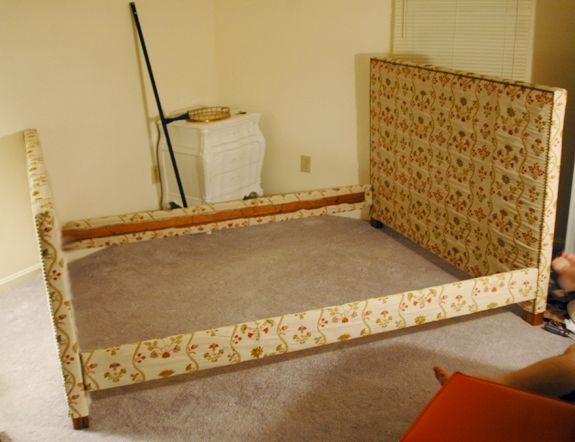 Since taking these photos I carefully rubbed a little bit of Buff N Rub on tops of the nail heads and that helped make the finish a little more uniform. (we also put on a mattress cover for the box springs)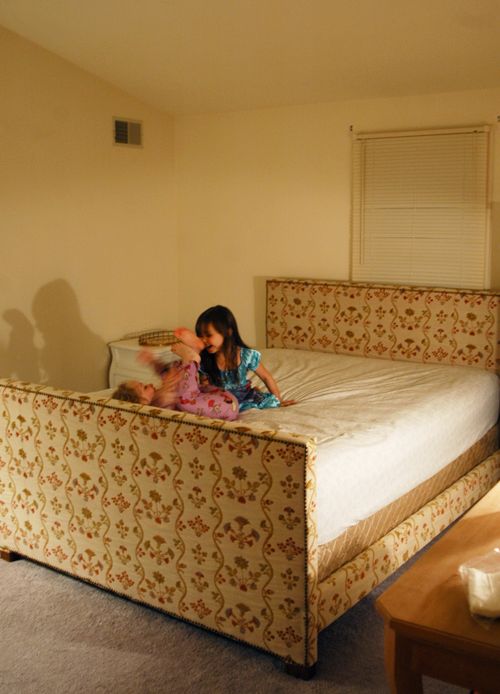 I styled the room for the
folding screen project
, but never really decorated the space like I had planned to before we left Delaware for NYC.
The plan for our bedroom (if we ever get to it! It's lower on the priority list) here in our new apartment is to make the footboard really low by pulling off the 2×10 piece. Then we'll cut out a curved pattern on that board and add it to the headboard and then reupholster the whole thing. I think I'll do a solid color fabric, since we're wallpapering the room (yay!!).
As far as the headboard shape goes, I want something that doesn't scream Pottery Barn. I want it to look custom, but not ridiculous, so that it will stay fresh for at least a couple years. Here are some contenders: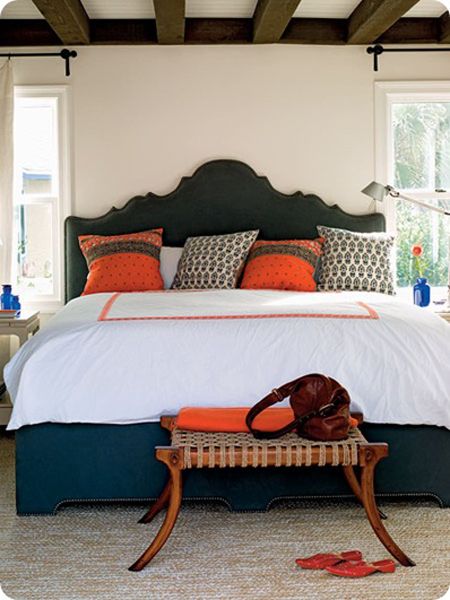 Coastal Living

HB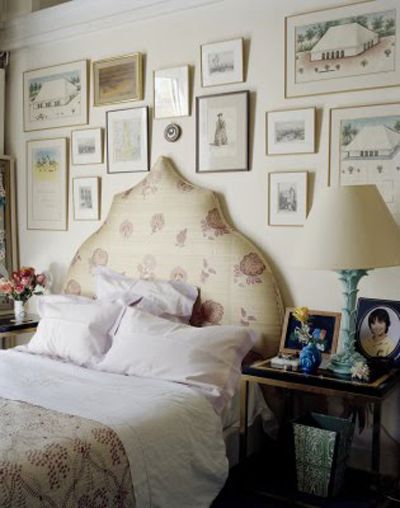 Elle Decor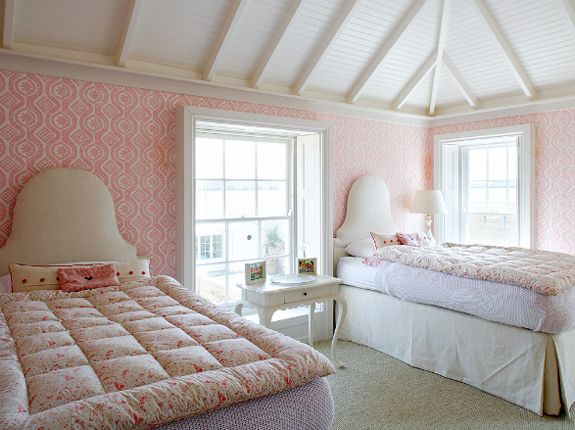 I like the width of the top curve here (same with the photo above – an exaggerated curve)…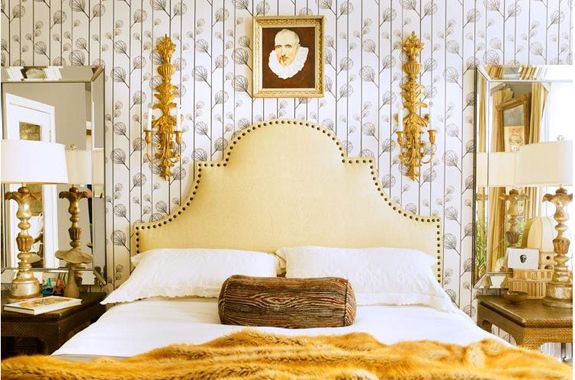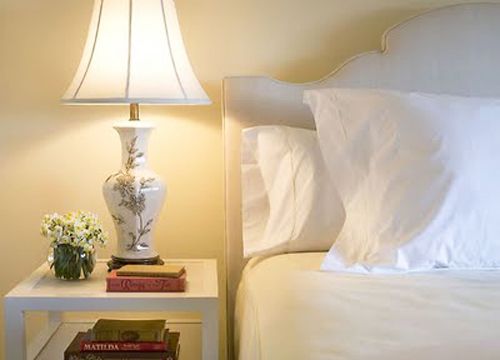 Caitlin Moran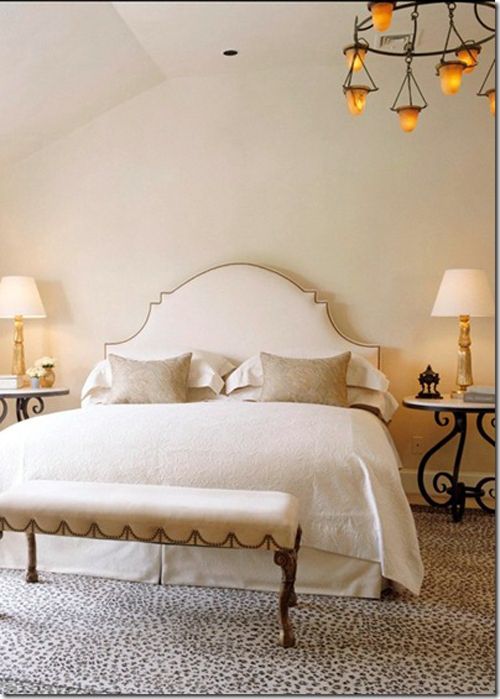 BHG
This sort of Deco-rounded-corners situation is the dark horse option of the group. I'm liking it more and more the longer I think about it. Love the first picture (from
Brooke's blog
) best.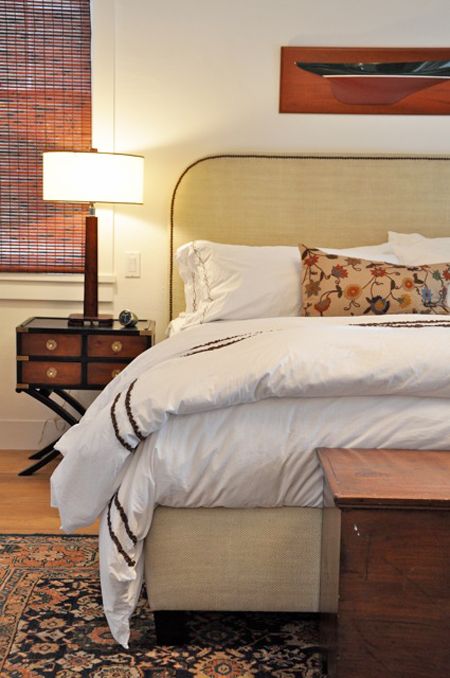 Velvet and Linen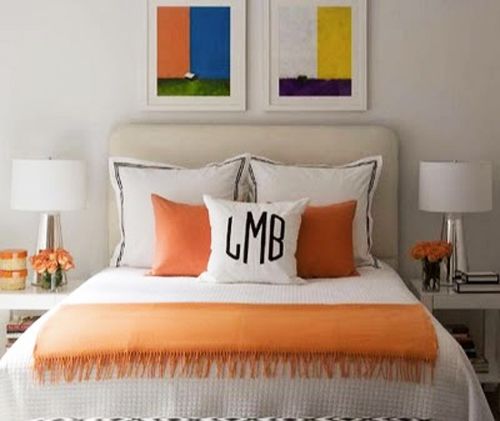 Lynn Morgan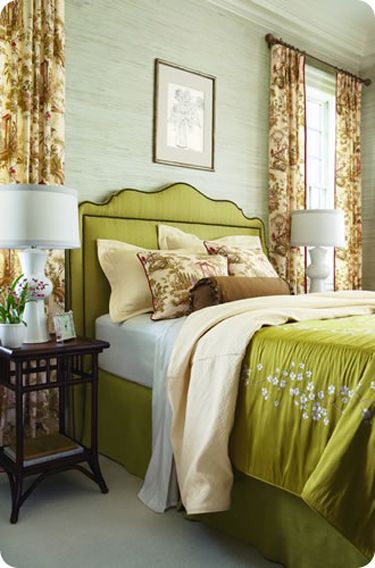 Calico Corners
But then I look at this pretty bed with all those curves and that nail head trim pushed right to the edge!! Love it…

Domino
If you could get a new bed this weekend, what would you do or which one would you buy?