1) I'm so glad you guys like my new rug! It came yesterday, but it's still all wrapped up along with the new rug pad. I wanted to finish painting the cabinets that flank the tv (you know, the ones that I silver leafed the glass). The final coat of paint goes on this morning after the school drop offs and then I'll unroll the new carpet. Can you even believe my self control!? I'm shocked myself.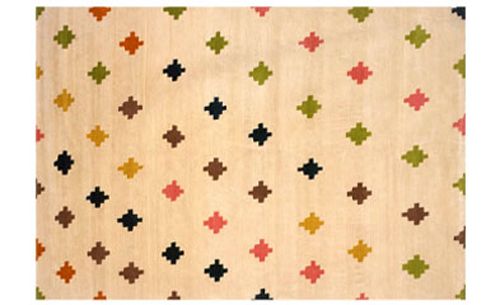 Speaking of my new rug, Rick from ABC called me yesterday after seeing my post and said people have been calling from all over the country placing orders for Weinrib pillows and rugs! Exciting! As a thank you, he said you can get an extra 10% off items from the ABC Basement by mentioning my blog.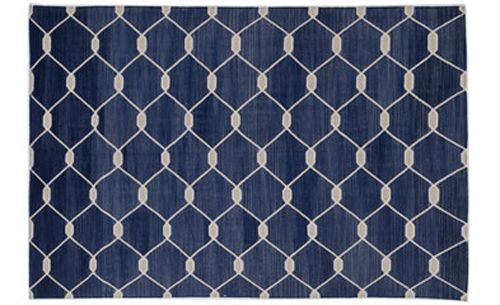 So wherever you live, if you've got a Weinrib style in mind, give Rick a call and he'll do his best to help you. If you're local, don't forget to check out all the amazing hand-knotted rugs and of course the remnants section. There's more of my yellow and cream Karastan…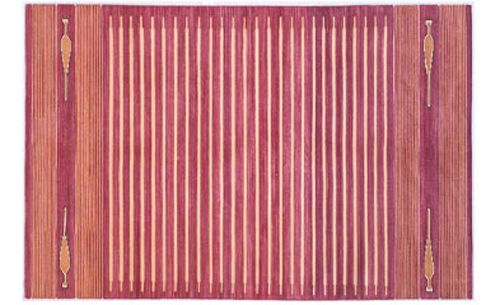 2) Next item of business: I'm really loving this print available at West Elm. Do you see all the birds? This simple kind of piece looks great in a gallery wall or above brightly painted furniture.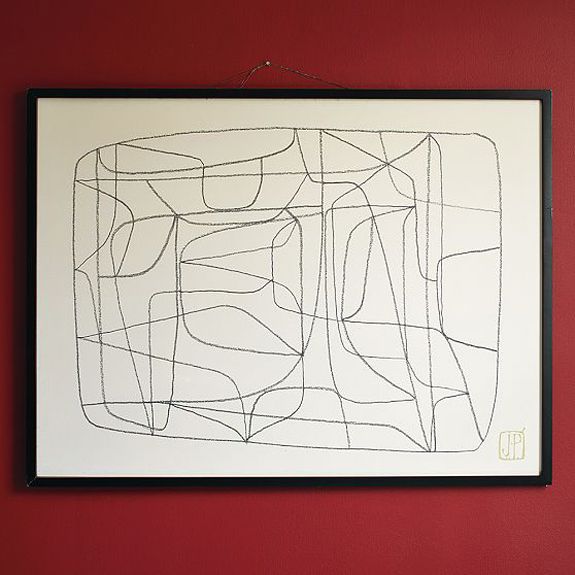 3) The last thing is I'm really excited that the projects at Casa Komenda are finally getting some attention. Over the weekend, we sold almost all of the extra furniture and in the freed up space, we set up the new double-length desk. Also the daybed was delivered! Can't wait to share.
On Monday I hung the star sconces next to the vintage gold mirror. It's hard to tell but they are really nice wall lamps. I was super impressed with the quality and I don't actually even mind the oil-rubbed bronze finish. Even still, I'll probably end up painting them a fun color on top, and the wall color on the cord cover. Also, the shades will get some ribbon trim.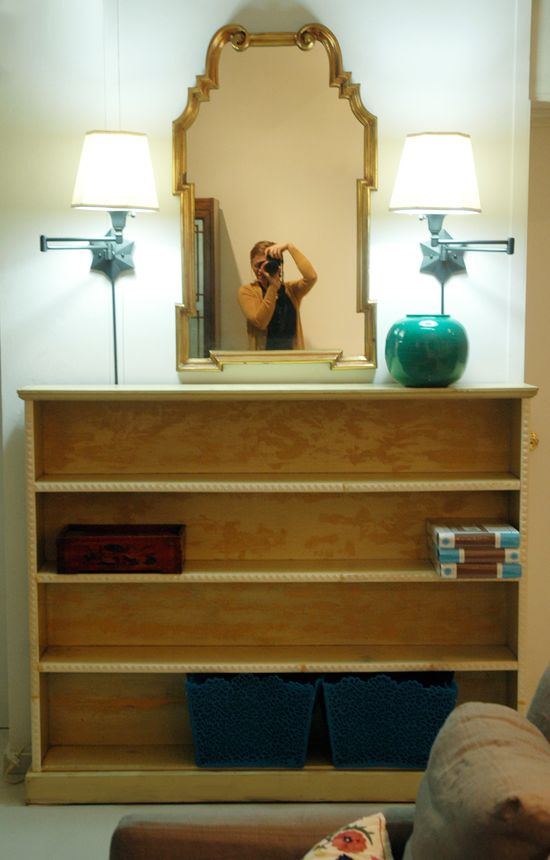 The vintage bookshelf was (still is!) in really bad shape. I used literally half a tub of wood filler to smooth out all the cracks and holes (all that funny brown texture on the shelf backs). Also, I added the fancy studded trim from Michaels and I love the look! I need to pick up two more strips to finish off the bottom row and then I'll paint the whole thing and get it styled with baskets and books. Progress!
Alright, enough rambling. I have a Purdy brush and a mini roller waiting patiently for me…