This post brought to you by
Pier 1
. All opinions are 100% mine.
A couple months ago, Pier 1
invited me
to stop into their 5th Ave store to take photos of my favorite holiday wares. It was so much fun that I jumped at the chance to stop in again to see their
new spring line
. And guess what? Pier 1 is offering up a $500 gift card to one of you lucky readers!
Want to see what caught my eye at
Pier 1
? I was pretty impressed by their
outdoor furniture
line. We have a rooftop deck and I think some of these pieces would look great up there now that the weather is warming up. I loved this pretty rattan chair with the creamy white cushion: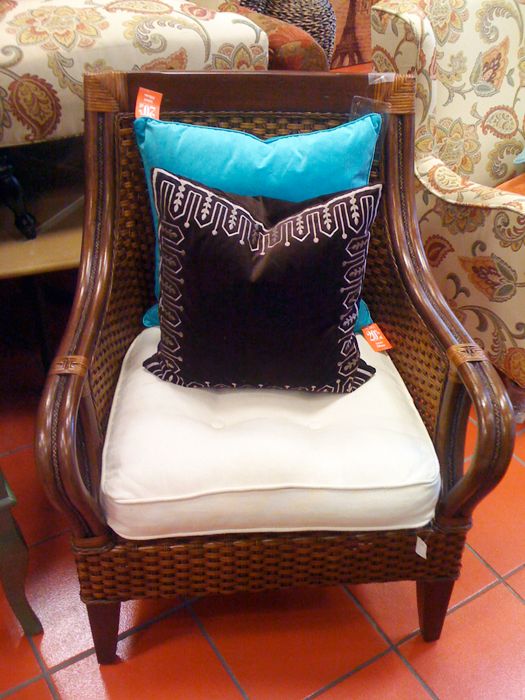 And aren't those velvet pillows pretty? They're an additional 20% off right now. (PS if you sign up for the Pier 1 Outdoor newsletter, you'll get additional sale info and coupons)
I also loved this wing back style wicker chair: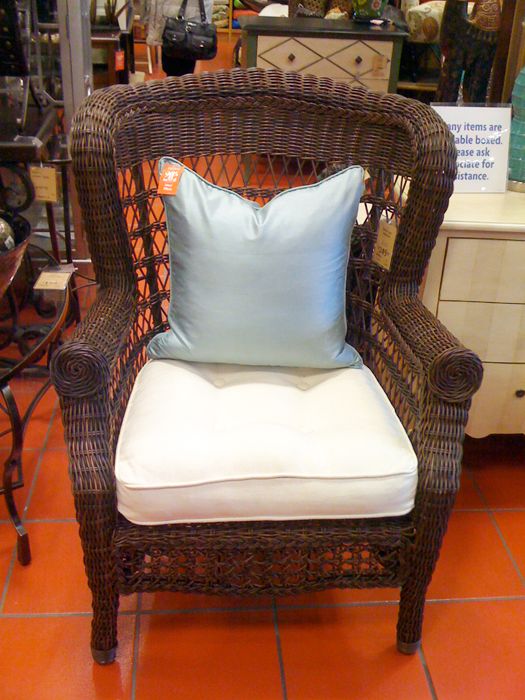 There was a settee in this style too that I also really liked.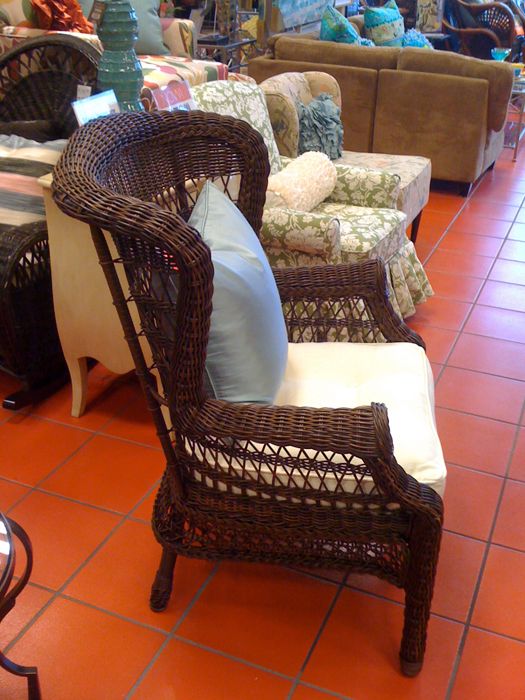 For my outdoor space, I would mix a pair of one of the rattan chairs from above with a couple of fun accents chairs, like this scrolled peacock chair: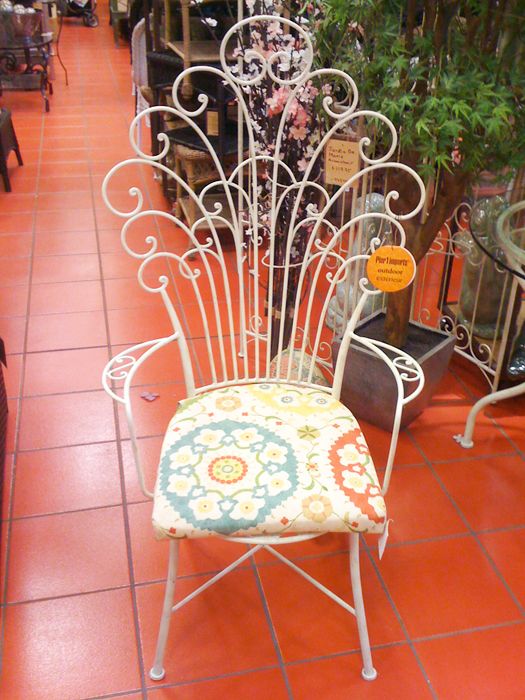 Or a pair of these teal lacquered arm chairs:
I also really liked this little wooden accent chair: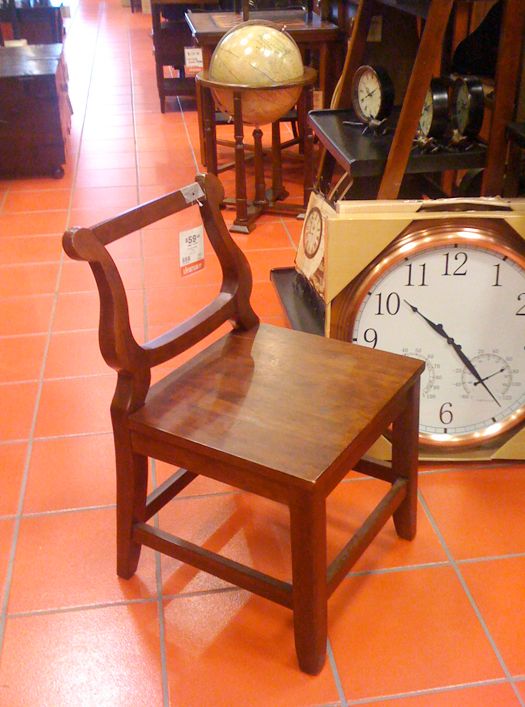 I would also throw in a fun outdoor rug or two: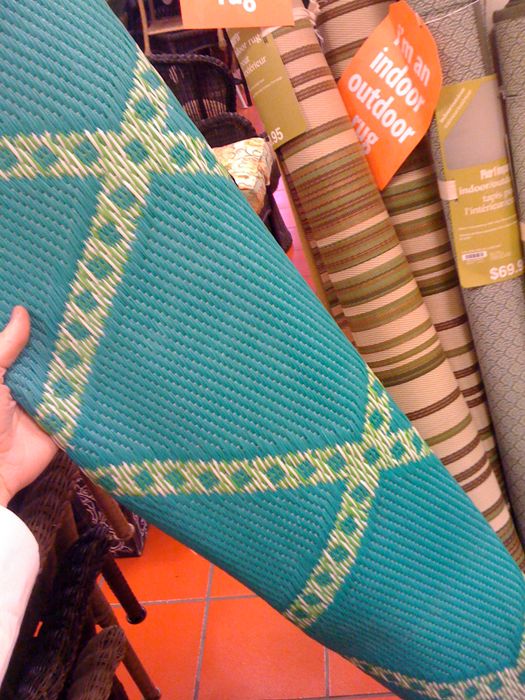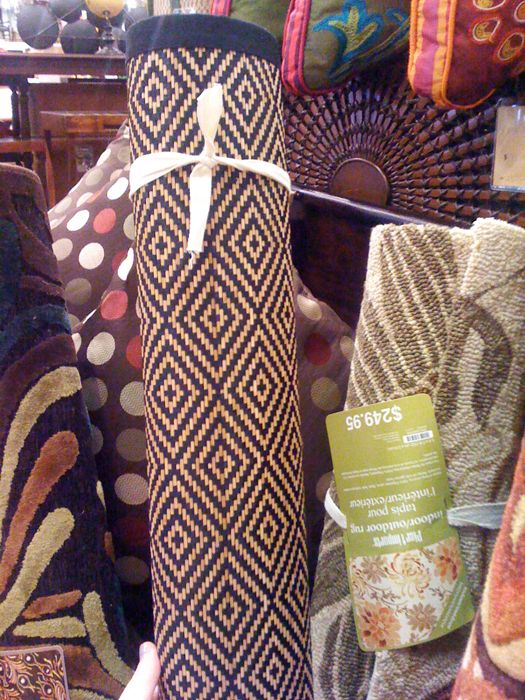 And speaking of rugs, I really loved this wool ombre rug: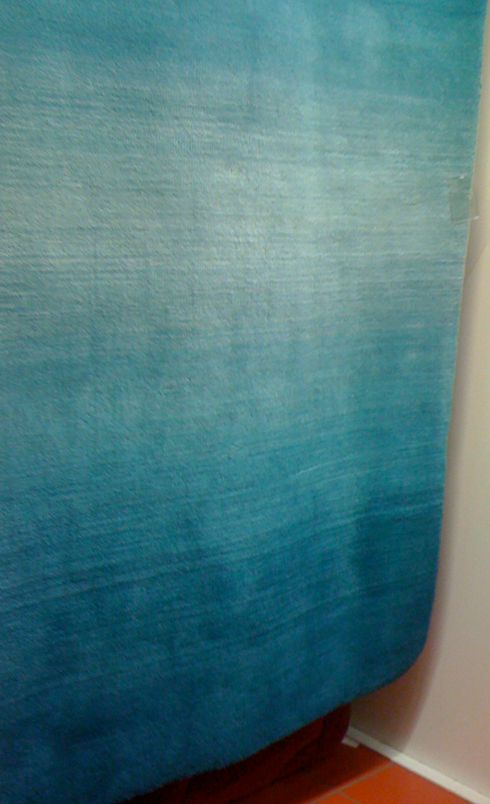 I was impressed with the quality of the wool given the price…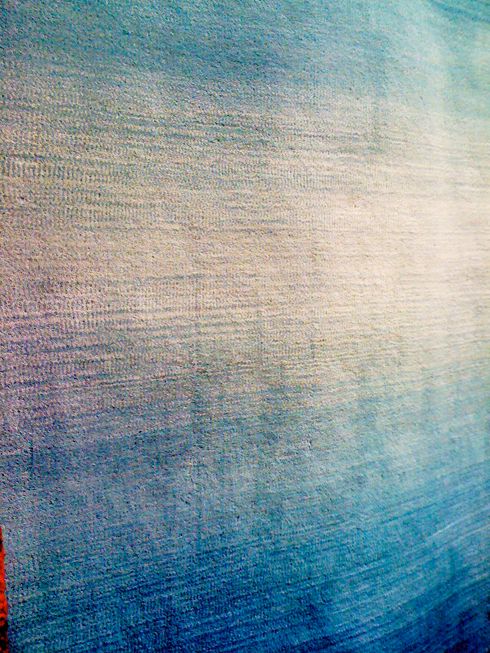 There were some really fun accessories at the store too, like this backgammon table: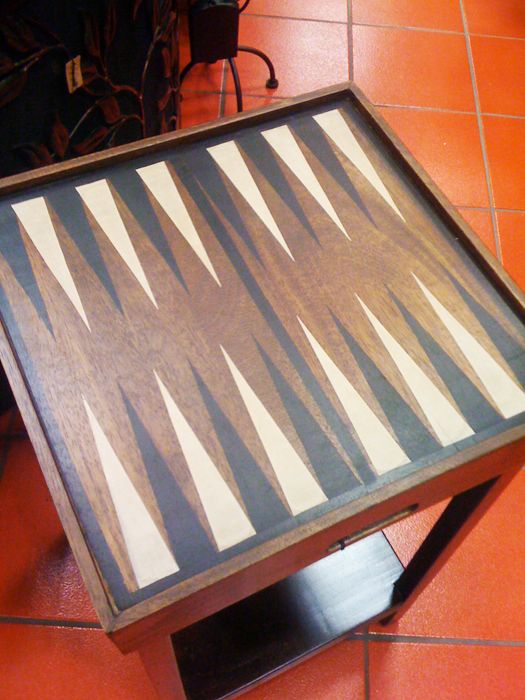 And these enamelware canisters in a pretty mint/jade color. I like the more modern font.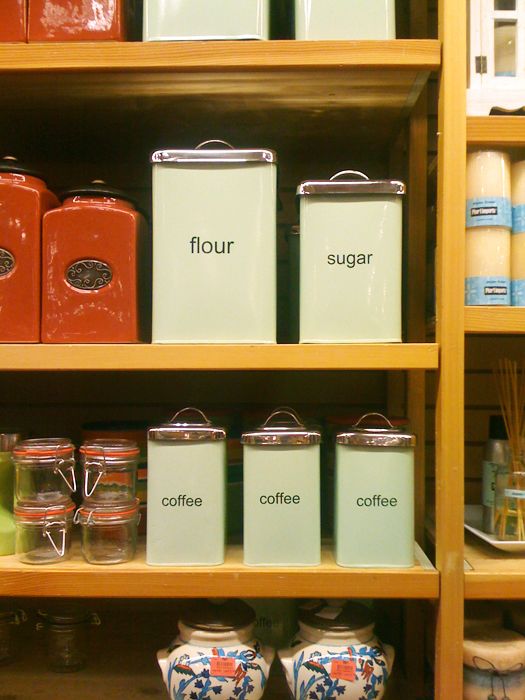 I couldn't resist buying one of these beautiful bowls.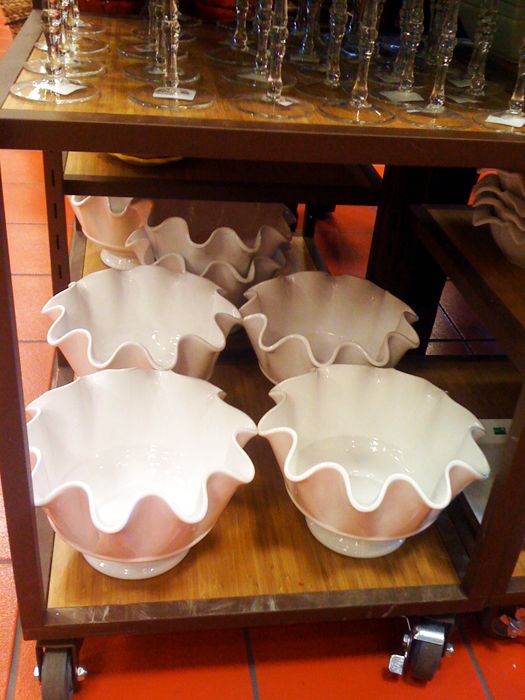 They sort of remind me of a giant clam, but are a little more functional and can be used in the kitchen. Also these would be great for larger flower arrangements.
I really love these marbled glass tumblers, but I couldn't decide between the acid yellow or the cornflower blue.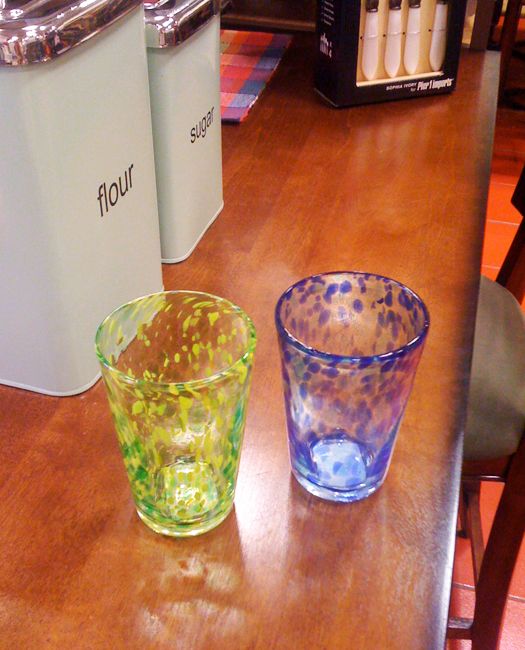 Cute resin coasters for a summer bbq!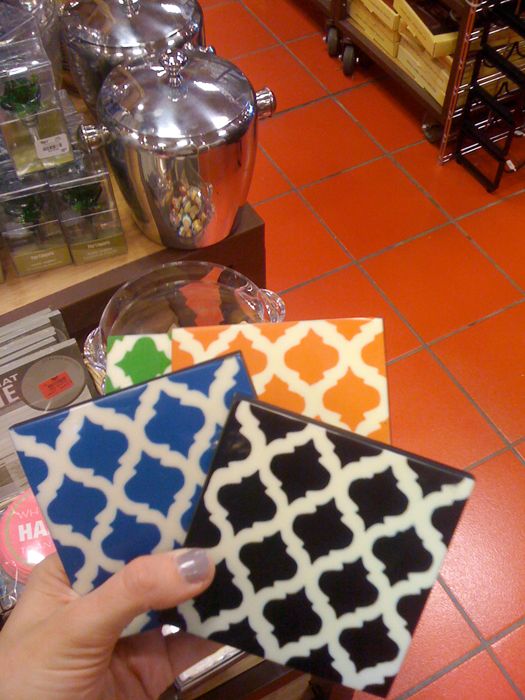 I picked up a set of these porcelain mushrooms for the built-ins in my girls room:
Wouldn't this chest of drawers be great painted or leafed?
I love the serpentine shape.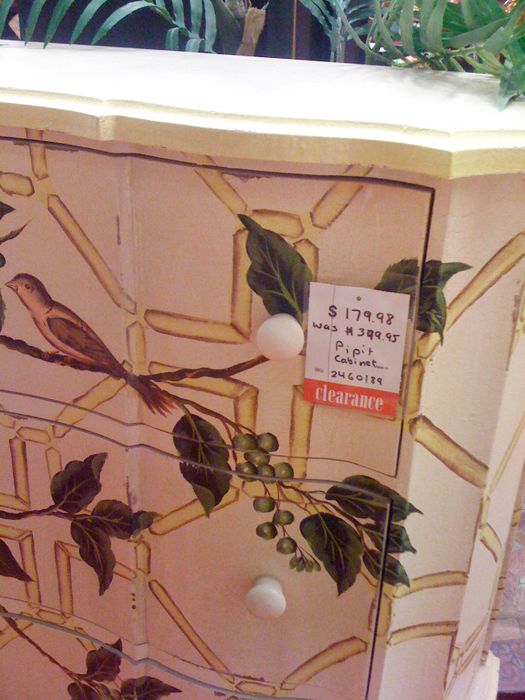 There were some really amazing chair offerings at Pier 1. Check out this bergere style arm chair:
The quilted paisley fabric feels very Anthropologie, but at a fraction of the price.
Sort of a rustic Louis style chair: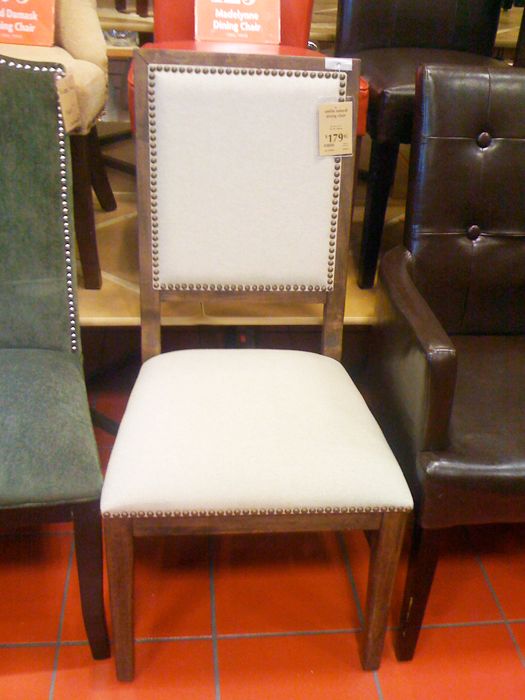 This is one of my favorite finds of the day. $160 for a really lovely slipper chair. The pattern on the fabric will mix really well with other patterns and colors.
This chair was another favorite. It was really comfortable and a complete steal at $370. I would put a pair in a living room with a solid, more neutral sofa. I would also add some
brass casters
to the feet.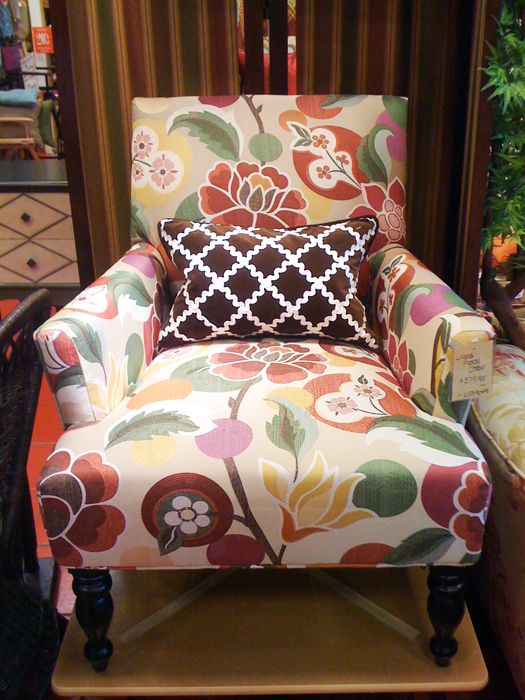 Isn't that fabric fun? And I love how it pairs with the Lulu DK-esque brown velvet pillow (which is on sale for $18).
So, who wants a $500 gift card to spend on some of these gorgeous goods at Pier 1? Here are the official
contest rules
. You have two way to enter:
1) Leave a comment on this post stating how you spend the $500 at Pier 1.
–OR–
2) If you're a twitter user, tweet a link to this give away and include the hashtag #Pier_1_Imports. (And don't miss out on the next
Pier 1 Tweetups
events!)
Contest ends on April 15. Good luck!
**Update: Pier 1 has received some direct emails from some readers wanting to enter the contest. To be clear, the only two ways to enter the contest are to leave a comment here on LGN or to tweet. Thanks!