Happy Easter everyone! I hope you have a lovely weekend planned. Here are some more LGN reader projects to inspire you. And, as always, if you have a project that you'd like me to share, please email jenny @jennykomenda.com.
……………………………………..
Natalie, from Natty by Design, hunts for vintage furniture with good bones and then transforms them with paint and sells them in her shop. She did a lovely job with this desk!
It was such a cute piece in the first place, but I really love the green! I could see this desk used in any room in the house.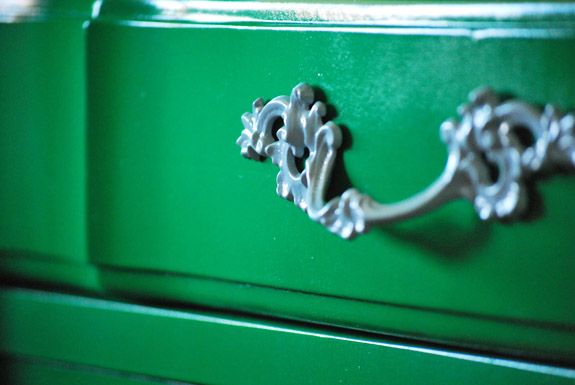 Heidi from A Thousand Laughing Starfish has posted some great tutorials recently. My two favorites were this DIY curved headboard:
And this handpainted wall mural: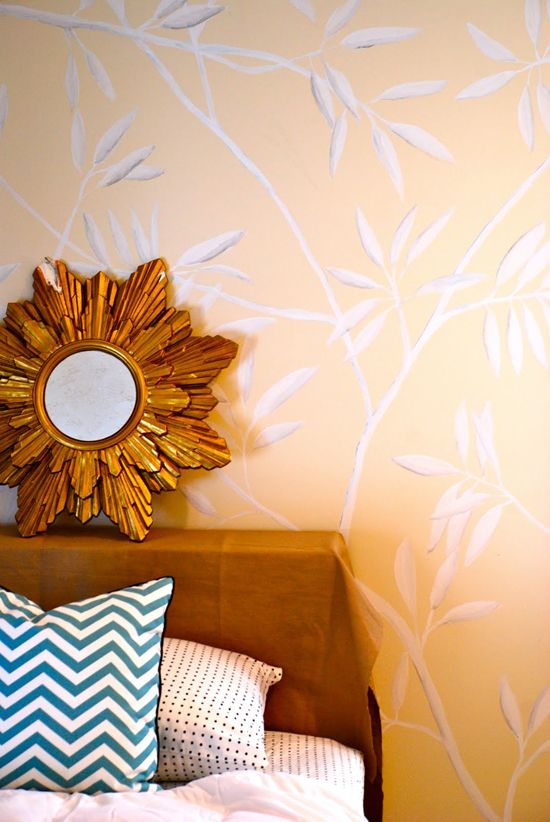 Natalie from Mint Loves Social Club has all kinds of inspiring projects going on. She wanted to share this credenza she bought at a thrift store.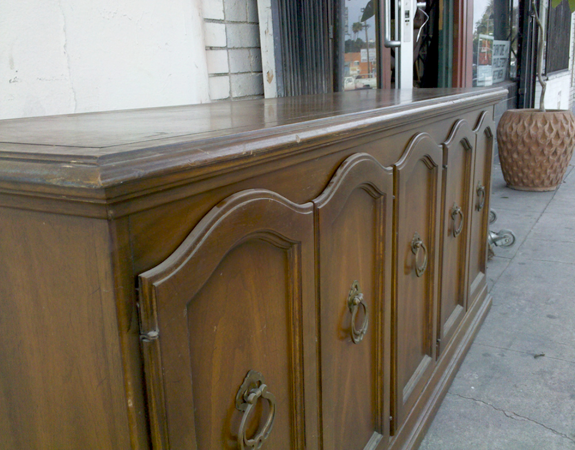 The owner of the thrift store offered to lacquer the credenza for a really great price and I think it turned out amazing!
You can see her pretty credenza, which she uses as a bar (the inside is super organized too!), in these after pictures of her seriously stunning DIY Bubble chandelier project.
Lisa from Lisa Fero Interiors used my Happytape wall tutorial to transform her client's entry.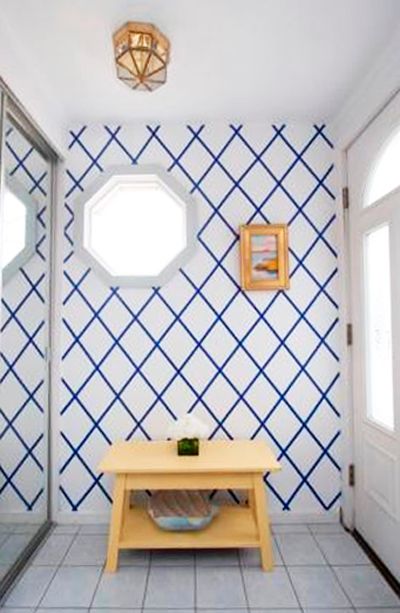 I think it looks especially awesome looking out from the living room she also did.
Alicia from 12 Devonshire added Greek key trim to the ladder pulls on her bathroom blinds.
What an easy way to dress up plain-jane blinds! Her tutorial is posted HERE.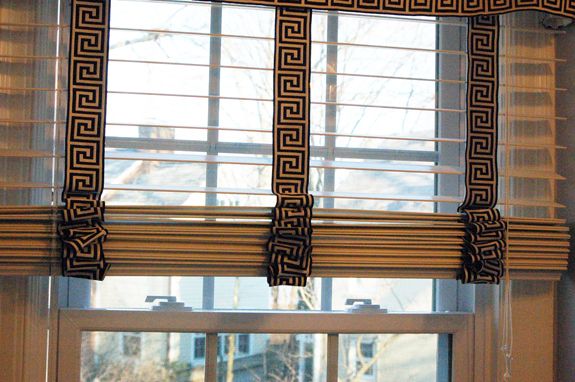 Jen from Organized Design used this bed from IKEA
as the base for making her daughter a really cute custom bed. Check out her really thorough tutorial HERE.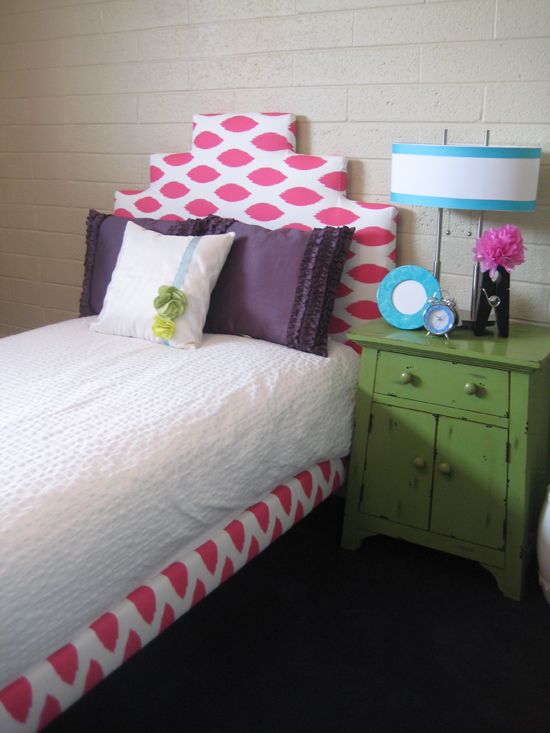 Vanessa recently redid her kitchen. She used my pelmet box tutorial for her windows and I love the look! I think she made a great choice with the fabric. Visit her post HERE for the details.
Naomi from
Design Manifest
sent me two really beautiful projects from her Philadelphia loft. She used inexpensive wall mirrors from Bed Bath and Beyond
to back her Expedit shelves
. Such a great idea!!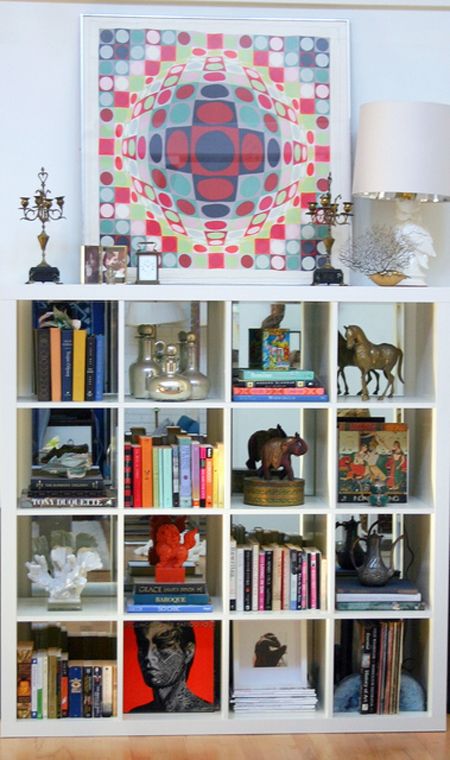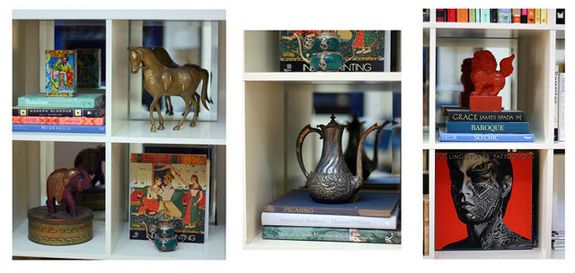 She also cleverly outlined a pretty mirror in her entry with hot pink paint on the wall. This makes such a statement – very Moroccan feeling. And what an easy, unexpected way to add color to a room.
And I love the combo with the La Fiorentina fabric on her bench!
An extra big thanks to the contributors!! xoxo