Decorating a house takes a lot of time and a lot of money. If you live in a huge house, it takes even more time and more money. I've been working with a handful of my clients for a really long time on their large homes. We sort of take things piecemeal and I'm cool with that. I like working in layers.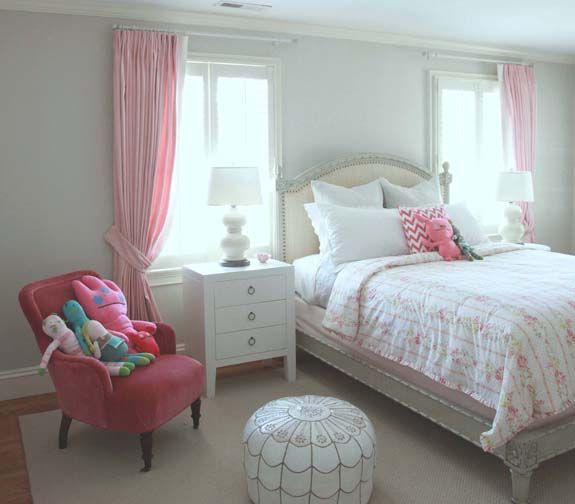 This client has a large and lovely home and though she likes the look of her home to fall on the less cluttered side, I'd say we're about 75% there with her decorating projects. But I think it's good to take a break, let the new furniture settle in a bit and begin to prepare for the next layer.
I got some of the progress photos from this home last week and I thought I'd share a few shots. You'll probably remember the night stand project from this old post.
I think this home is the perfect mix of high and low furnishings. The couple spends on only things they really, really love and plan to keep for a long time.
These were two inspiration images for the oldest daughter's room: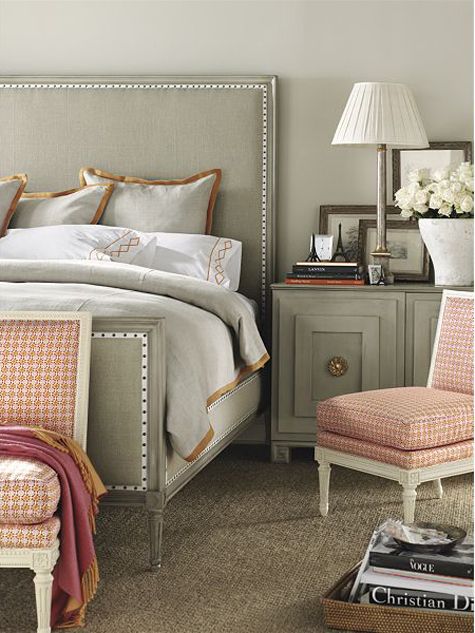 Suzanne Kasler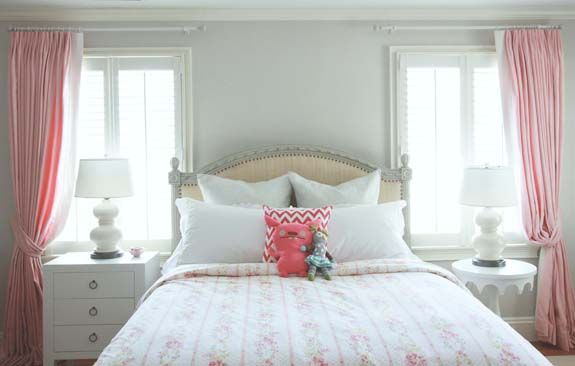 Sources:
Wall color: Benjamin Moore Pale Oak
Chair: LEE Industries in Raspberry Strie velvet
Pouf: Tazi Designs
Bed: Oly Studio Helena
Sheets: Serena and Lily
Duvet: Pine Cone Hill (Hannah in pink)
Quilt and shams: Matteo
Box spring cover: Restoration Hardware Matelasse in Blush
Rug: Wool broadloom that looks a lot like seagrass but is really quite soft.
Pink chevron pillow: Fabricadabra
Nightstand: Homegoods DIY knock-off of Bungalow 5 night stand
Side table: Restoration Hardware Baby
Lamps: Pottery Barn
Curtains: Made them from inexpensive but nice, heavy weight linen I found on Fabric Row in Philly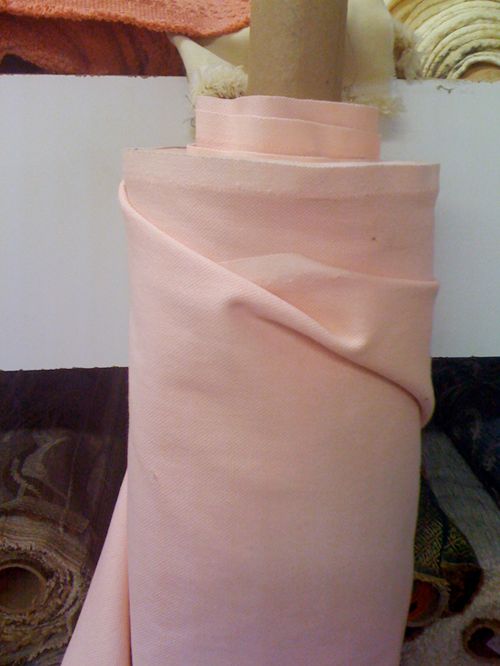 It was a perfect match with the duvet. We really wanted a coral, peachy pink for the room, so this fabric was a big find.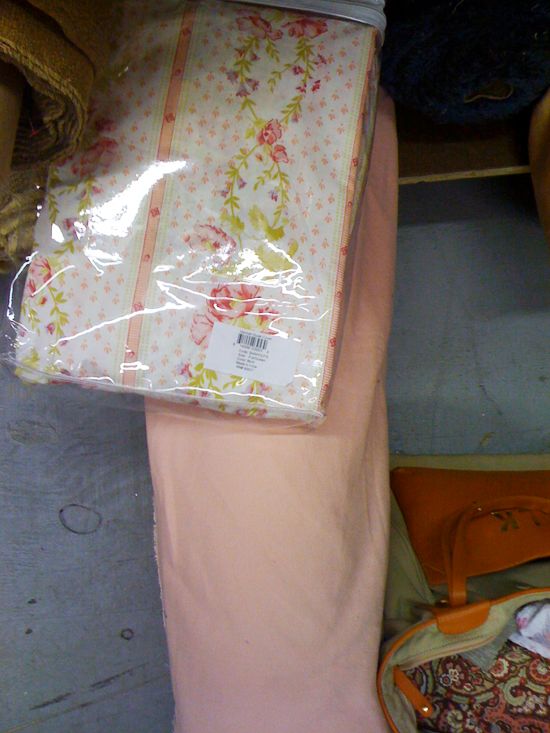 The placement of the windows and the queen-sized bed made curtains tricky. We opted for one wide panel at each window pulled to the side with a tie-back. It's hard to see, but we added a thick band of creamy white linen to the leading edge. This was our inspiration photo.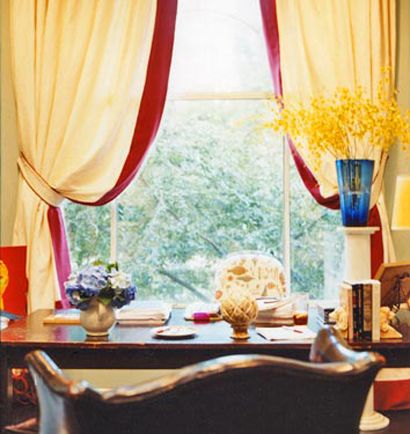 Ruthie Sommers for Domino
We're getting there! Layers! We've talked about putting up a big wall of fabric-covered cork board in a coral and white stripe for pinning up homework and artwork, etc. There's also some cute pink movie posters that need to go up.