To the right of our kitchen island we keep a stainless trash can with a step mechanism. We use that garbage bin all of the time, so I'm okay with keeping it out in full view (we don't really have a place to tuck away the trash anyway). Our current bin is pretty standard and the look of it is not completely offensive, but the step mechanism is a little…labored, and also I feel like it doesn't hold bin liners very well.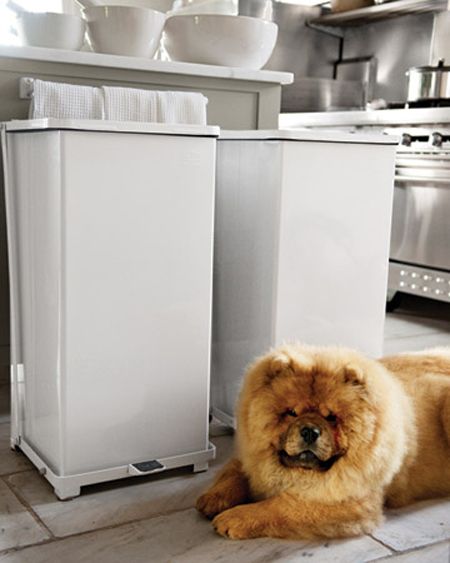 I'm loving the industrial look of Martha's garbage bins, available here in white, stainless and red. I'm considering the standard 12 Gallon
size in white. The best part is these are commercial-grade, so I'm the thinking they can really stand up to my cooking marathons and the clean up from my kids' art projects.
Any other suggestions for a great-looking, super functional trash bin? My friend has this SimpleHuman butterfly style bin and loves it.