Another reason I decided to use that old dresser as our kitchen island is the dimensions were just right for the marble slab I had.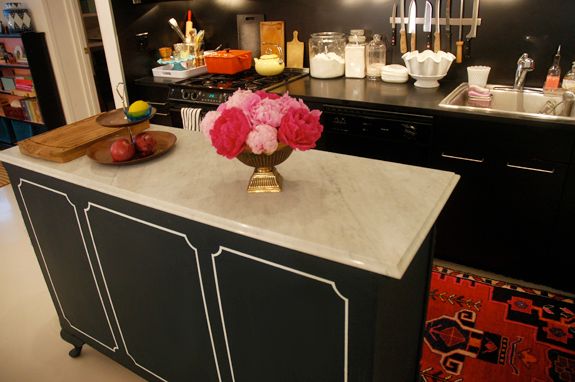 Lots of readers emailed asking what quarry I used in the tri-state area to get my carrara slab. Sadly, I have no recommendations for quarries. My slab is (was) a $70 coffee table, just cleaned really well and resealed:
I got it at Canterbury Antiques in Delaware, but I've seen about a million versions of the same coffee table on craigslist. They're often under $200, which is an amazing savings, compared to getting a slab cut down or even using a remnant piece of marble.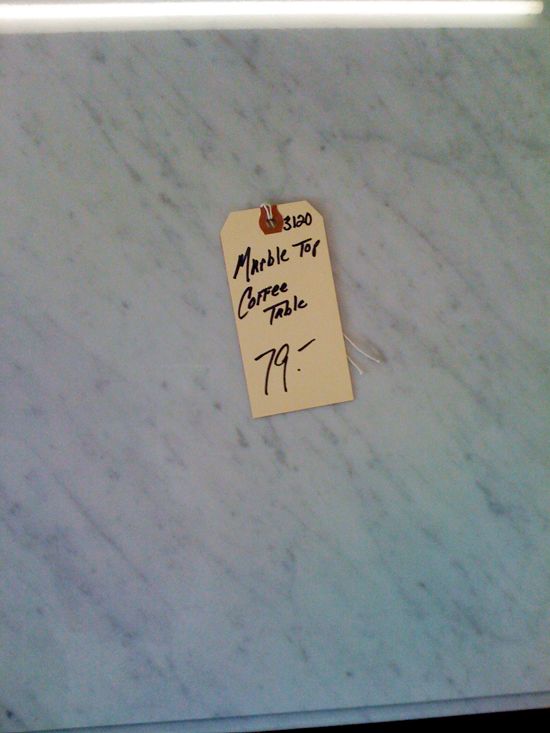 Some of you asked in your emails how the carrara has held up for me. I haven't had any problems at all with staining. I forgot to mention that this slab is polished, but if I had carrara installed in future home's kitchen, I would definitely go with a honed finish. I've heard from friends and clients with honed marble counters that if you are diligent about sealing the marble every six months or so, there are no issues at all with staining.
P.S. I'm starting to do some projects for our master bedroom and I'm using the pretty table frame to make an upholstered bench for the foot of our bed!