My Grandma Johnson collected these pretty glass paperweights and I've always loved them too, so I pick up pieces here and there at flea markets and on travels. Ebay and Etsy have some beautiful options.
Grandma immigrated to the US from Sweden in 1918, when she was just 19 years old. Here's a photo of her at home, which was a cottage on an estate called Parkstugen where her father was the gardener. This was taken not long before they sailed for NYC. See one of the artglass balls here?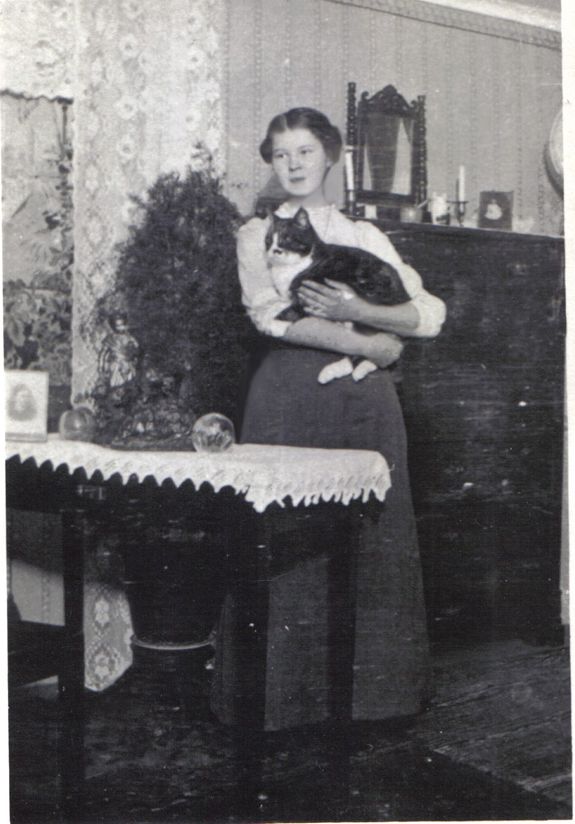 Right after we moved to the city last year, my parents were visiting and we made a trip out to Ellis Island. We were able to look up Grandma and her parents on their ship's register record. It was a really cool experience to walk around the island and imagine what she must have been feeling and thinking there as a 19 year old girl.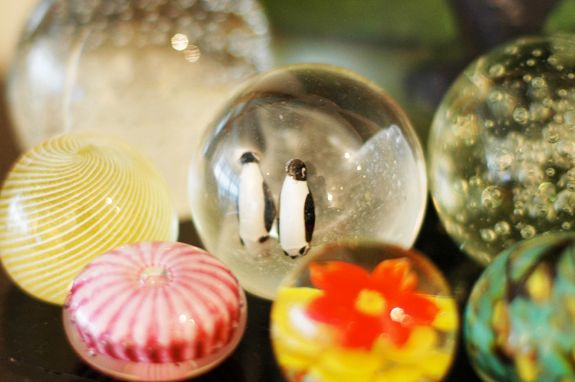 There's a funny story I love that once Grandma and her family had been given clearance to leave Ellis Island and go to Manhattan, the first thing Grandma wanted to do was eat some fruit. It had been a long boat ride and she was ready for fresh produce. Grandma went to a fruit stand and bought an "American apple" and took a big bite only to be surprised by the bitter flavor, and she spit it out. Later she discovered that she had tasted her very first tomato that day! (crazy to think they didn't have tomatoes in all parts of Sweden way back when!)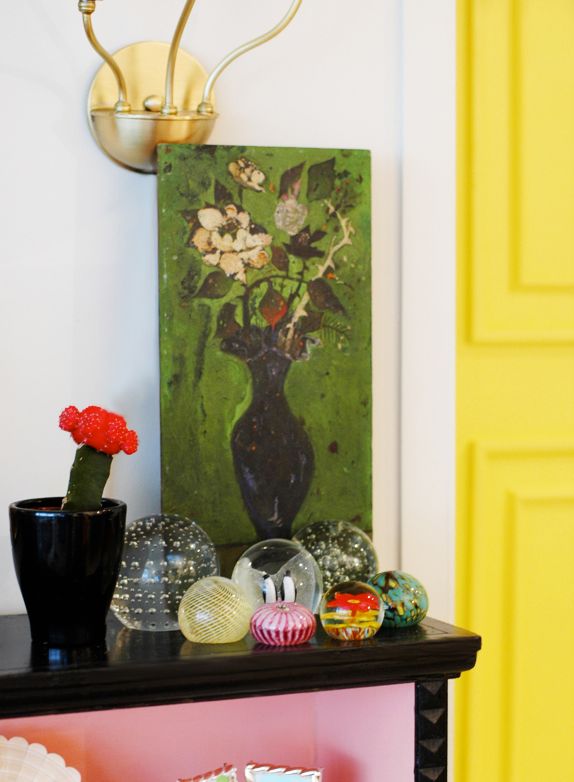 I love filling my home with things that remind me of places and people I really love. Do you have any special things you collect to remember family by?