Isn't it crazy how design trends recycle over time? I love to pick up vintage decorating books at thrift stores and used book stores. I got this 1968 edition of the Better Homes and Gardens Decorating Book at Goodwill for $2. It's available on Amazon here.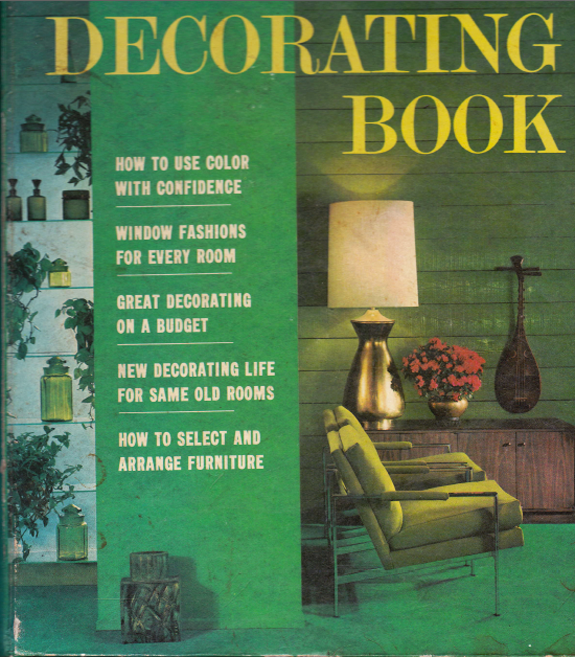 These are some of my favorite images from the book, though there were LOTS more that I loved bits and pieces from. These just looked the most current to me.
Check out that fabric! Looks straight out of the Quadrille showroom!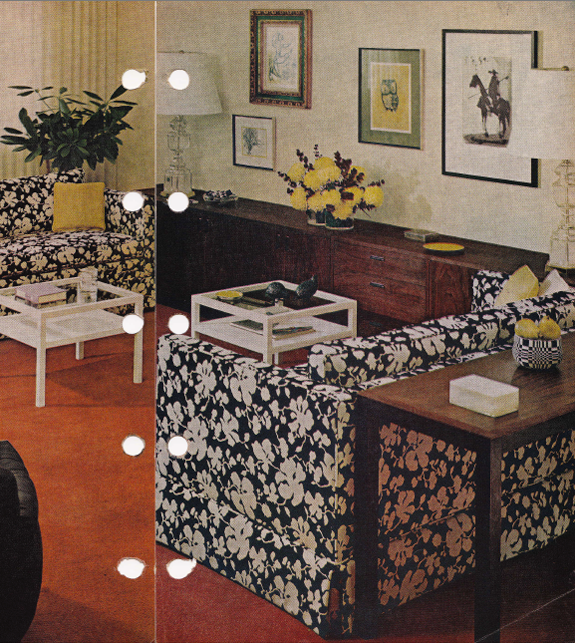 How adorable is this kids room? The gallery wall is cute and casual. I love how the wallpaper and bedding match (looks like a small ticking stripe with an orange trim border)
Look at those gorgeous dark walls! (wish they would have done the ceiling too though). The white drapes keep things fresh (but they should be a couple inches longer I think). Love the desk on casters with the little green benches. And I'll always love campaigner wicker furniture.
More dark walls. Look at the horizontal stripes on that sofa! So cool. I love the art and the big potted tree. Doesn't this look like a Ruthie Sommers room?
Except for those horrible olive club chairs, this room looks like it could be in Elle Decor. I love the blue walls with all that amazing paneling!!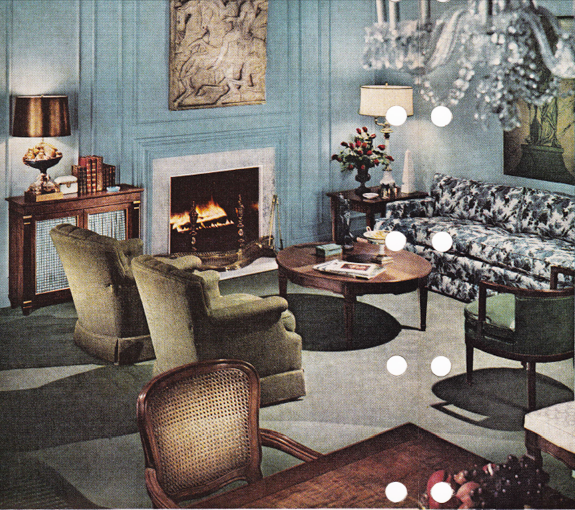 Here's that same room from another angle. I'm all about wall murals lately, so this shot gets me giddy. (stay tuned for an upcoming client project involving scenic wallpaper!!). — Also, love the trimmed out curtains here and the bronze statue on the coffee table. Not loving that weird plant wall thing, the matchy-matchy furniture sets (and those chairs again. yuck! among other things, the scale is really off)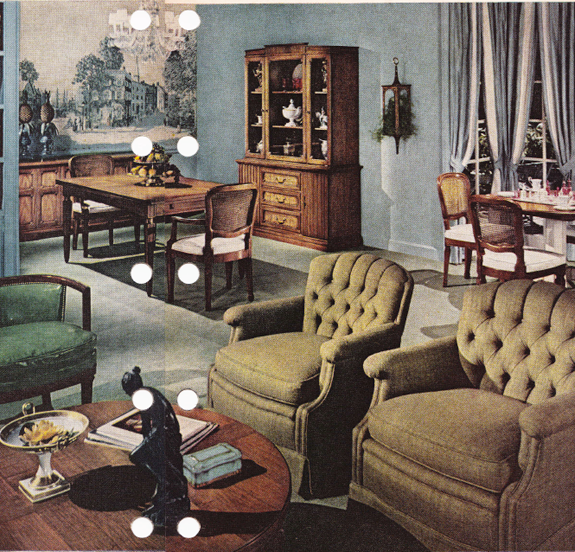 Take away the blue shag, and this could be a Mary McDonald room. (PS are you watching Million Dollar Decorators?! Yikes!!)
This entry feels so California to me! I like the mix of ethnic style with those more trad art pieces. The tufting on the bench cushion is lovely and I really want that brass planter!
Stripes on the ceiling, floral on the walls! So very Kate Spade! I like the green color on the canopy bed, but the pom pom bedspread needs to go. How do you even sit on that comfortably?
My heart stopped when I saw this little settee. It's perfect in every way! Also love the wall color, the floor tile and even the drapes! Cute with the double tie-backs!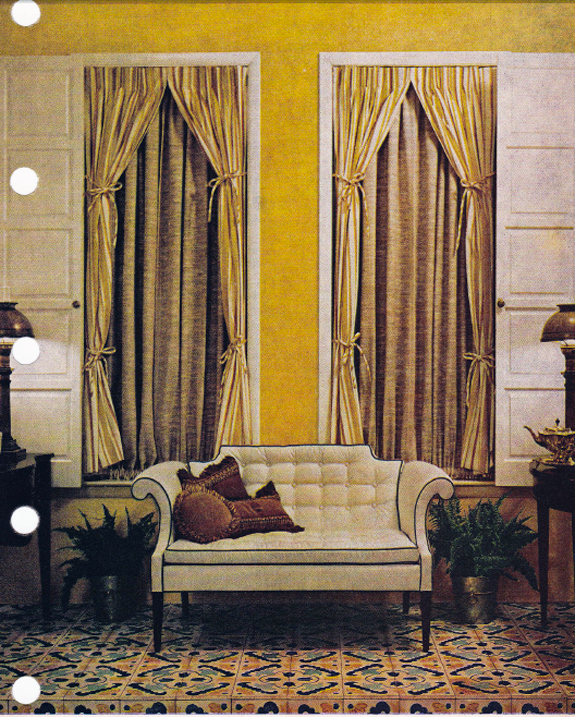 What do you think? Kind of crazy (a little disappointing maybe?) how much we reuse design ideas over and over again!