My dad is truly the most supportive father ever. Even though I don't think he particularly loves interior design, he reads my blog every day and calls me if I haven't posted (seriously) first thing in the morning – you know, just to make sure I'm okay. :)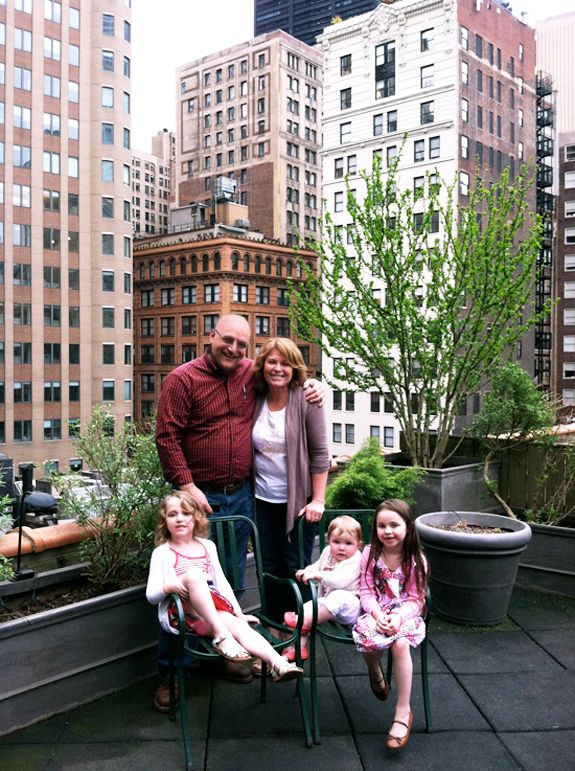 This was a couple weeks ago when my mom and dad were enjoying some nice weather up on our roof with the girls (btw, I just shot an adorable party up there that I'm excited to share with you soon!)
The day got away from me, but I don't want to disappoint Dad by not posting, so, here are some things that caught my eye this week: (love you, dad)
I'm all about colorful lamp shades lately especially. These from IKEA are super inexpensive (about $3 ea!) and come in lots of great colors. Perfect for sconces and chandeliers.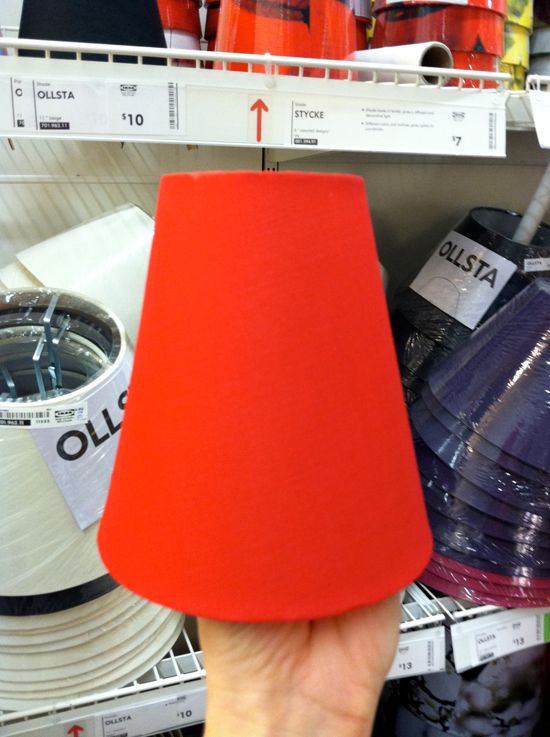 With the exception of my orange tree, all the plants I've been buying lately look like they belong in a Dr. Suess book. Loved this mini palm from Home Depot: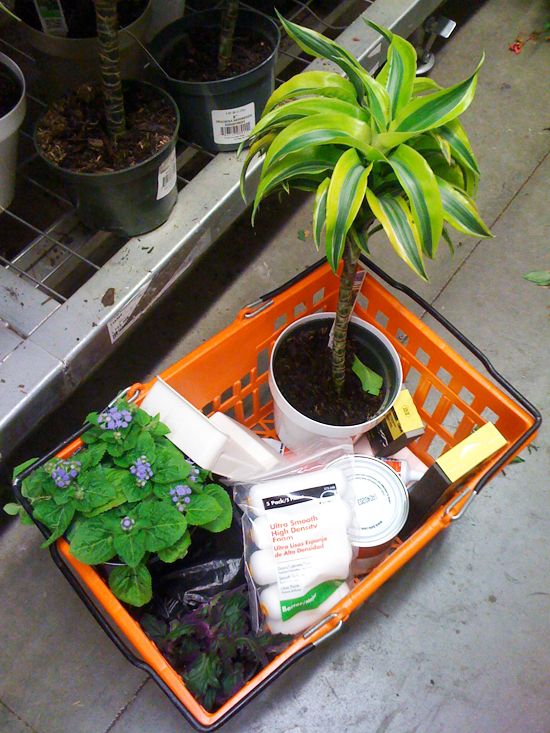 Three trees for the price of one at IKEA!
I like putting crazy plants in more traditional pots. I picked up this crusty planter yesterday at an antique shop in NJ called Granny's Antiques: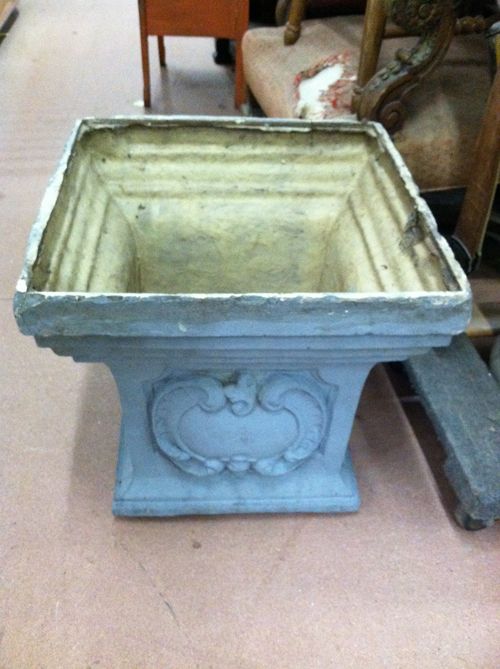 I'm adding a little bit of electric blue to my life this week. Can you guess where?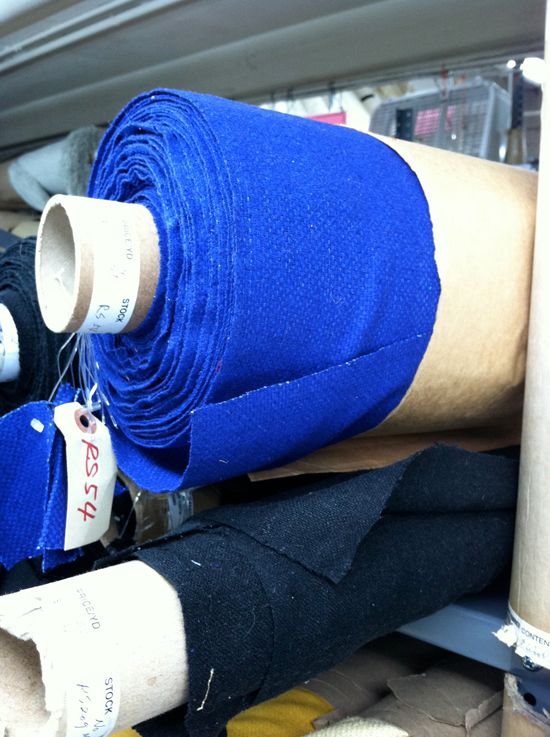 Spotted these ladies at Mood. My friend thought the fabric was weird. I can see her point, but think the pattern could be really amazing for just the right client on a chair, curtains or a little girls bed canopy. I like rooms to be mostly traditional, and then on second look, there's a little bit of funk. This one feels all Gauguin meets Picasso to me.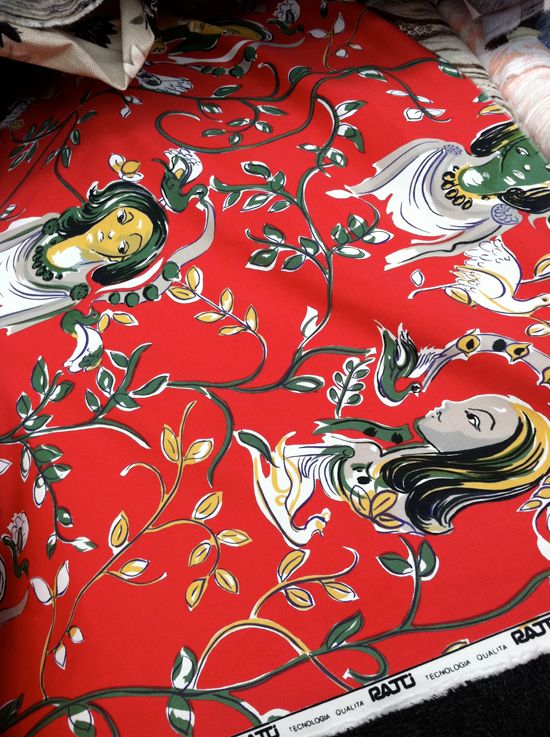 Want another clue about what's happening this weekend?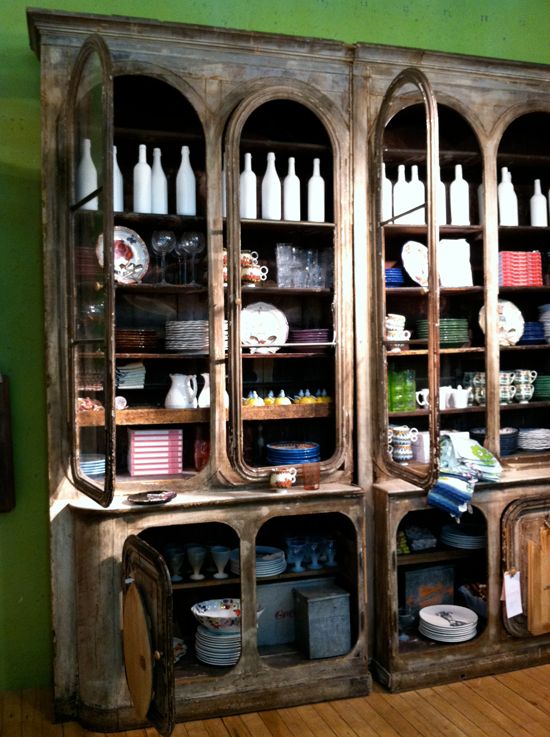 Loving jade and mint: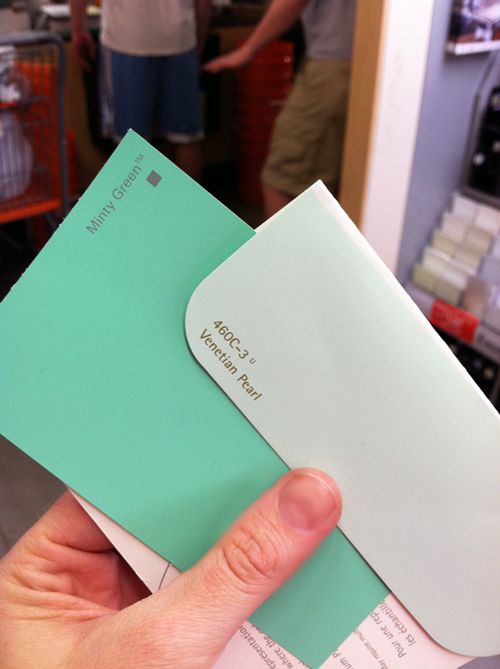 Speaking of mint, I'm working on getting some of this lovely leather in my life (
I tweeted
about it earlier this week. Are you on twitter?)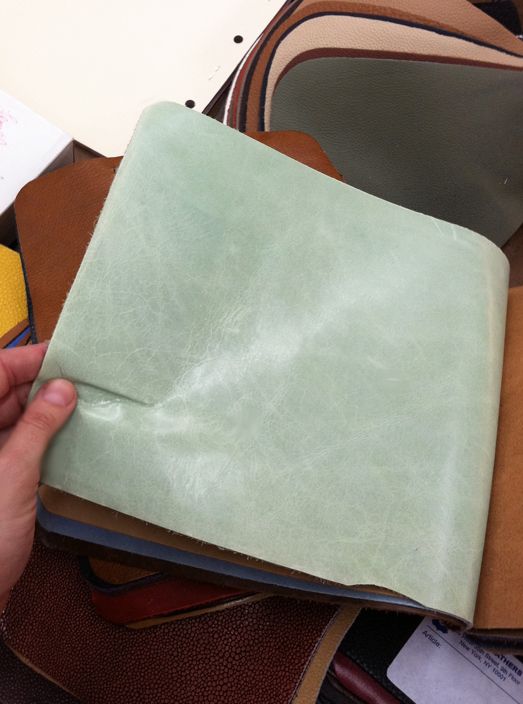 Though, I might also like this deep peacock/emerald leather.
Maybe some buttery black leather for a pair of Mr. Baughman's? (definitely the world's most comfortable chair)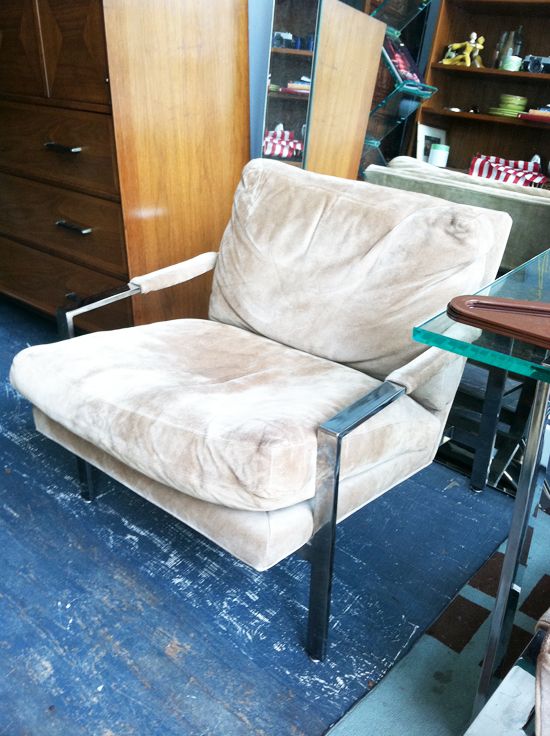 Lastly, Manhattan has a Homegoods! Whoop whoop! Check out these awesome chairs. $150 each is a steal and I like that they went with neutral upholstery.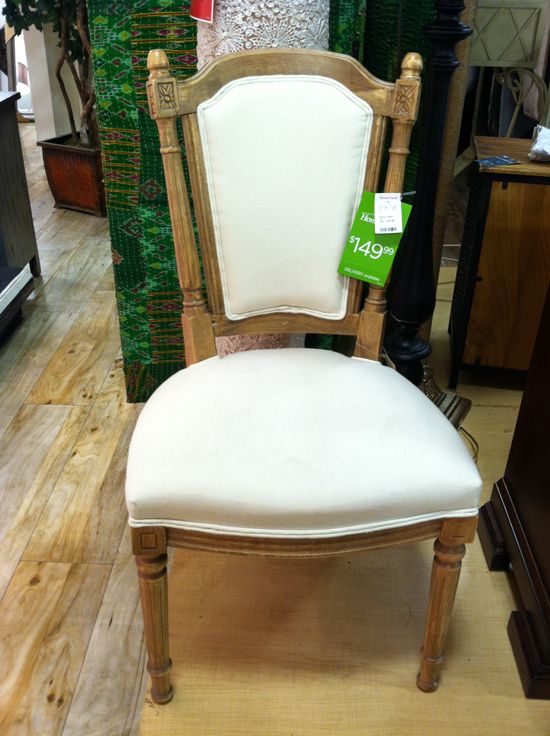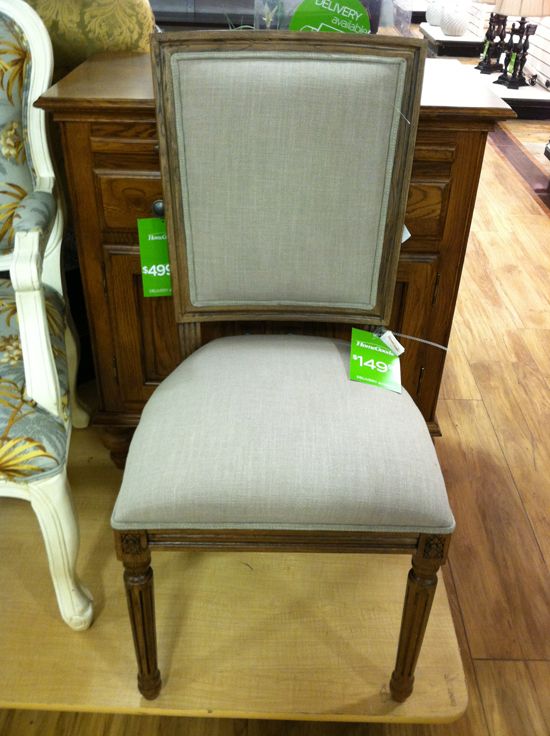 Oomph
knock-off for $50! Not as pretty as the real deal, but a lot less expensive (about 90% less!)
Another look for less: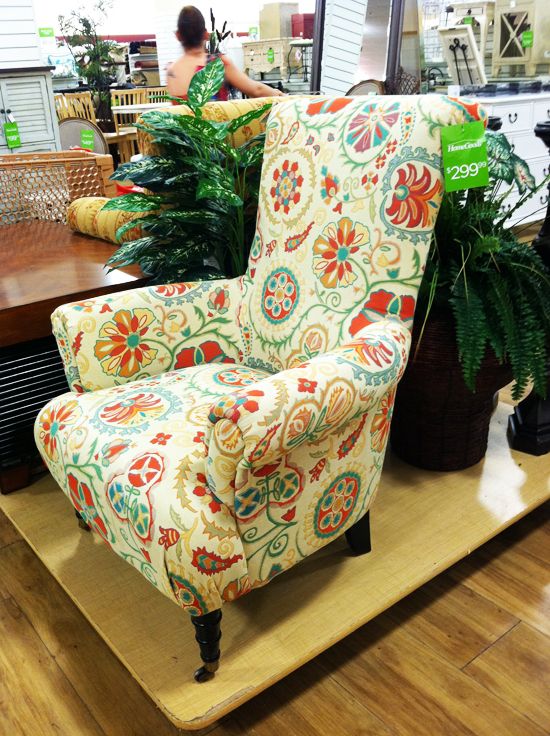 Pretty sure they were going for Anthropologie's Astrid chair here. These are only $300! Love the Robert Allen suzani fabric too.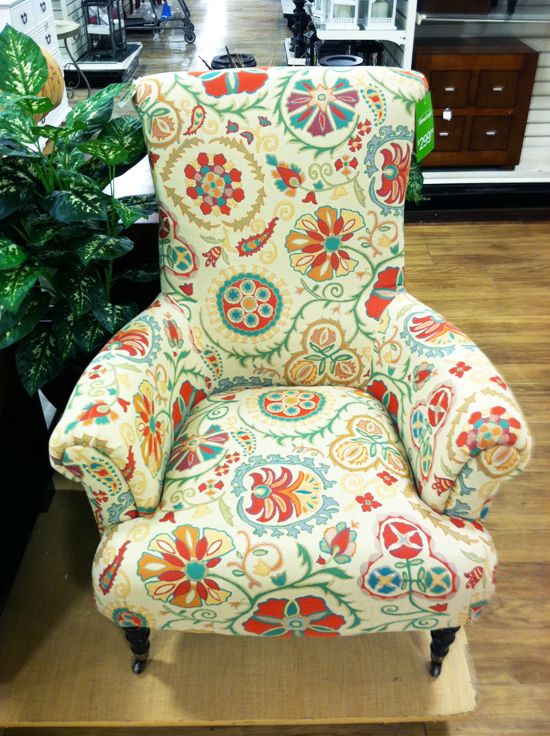 Off to work on some projects and start enjoying the weekend! They turned on the water features at the parks on Memorial Day. My kids are loving it (though Evie was a little unsure at first. Lots of jogging around in confusion, especially after another kid totally splashes her in the face…)
Peace out.