Guess what? It's the weekend!!
Thank you so much for your kind words about yesterday's post. That was a fun project, mostly because I have a serious soft spot for bookshelves. I've been so surprised at how much I LOVE having all our books in one place. The wall of books is functionally very nice (to keep them all together), but it also packs a big, graphic, visual punch. It's no wonder some of my favorite home inspiration images are of huge bookshelves.
Here are a few that I love and haven't shared here before: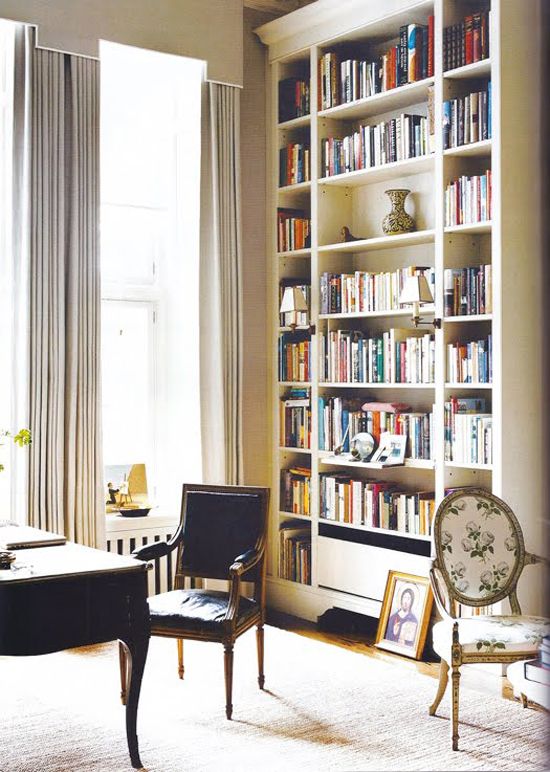 design by Veere Grenney via
House and Home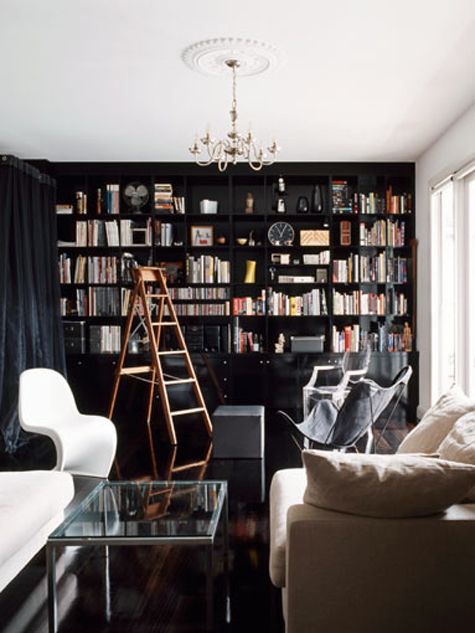 Sunset Magazine

design by Selldorf Architects via CocoCozy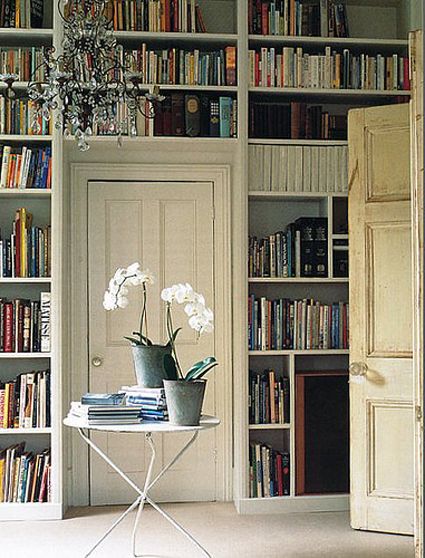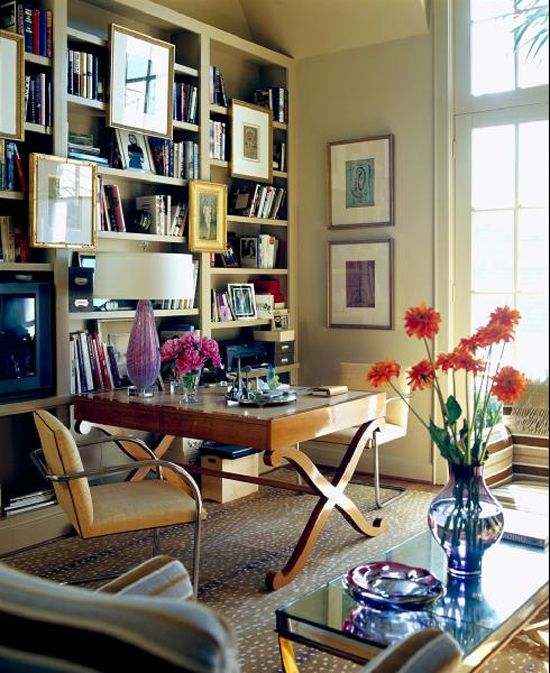 Jan Showers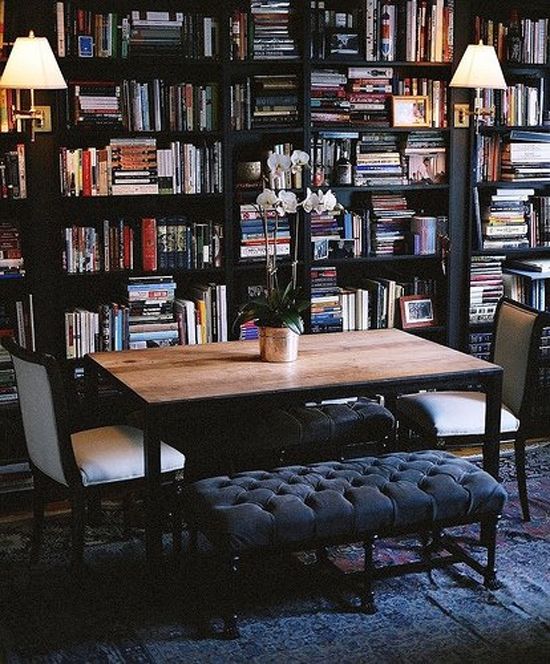 Also, thanks for your support with my first week of posting on Babble! Today I shared my favorite tool for quickly, cleanly painting the backs of bookshelves. Even though I had to do SIX (!!) coats of primer and paint on my arched bookshelves, this tool made the effort minimal. Hint: no taping or brushes are involved!
Happy Friday, friends! xoxoxo