Those girls at Tilton Fenwick are geniuses! I love everything they did in this room for the Hamptons Showhouse. I'm crazy over the studded grasscloth wall covering. I would kill a man for those chairs. And they have me clamoring for as many vintage Nat Geo's as I can get my hands on.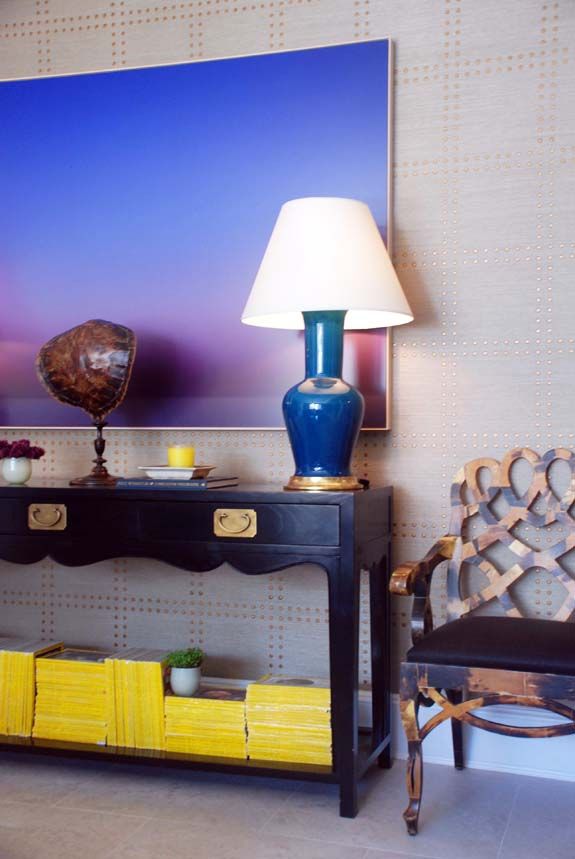 This would be a
pretty good start
: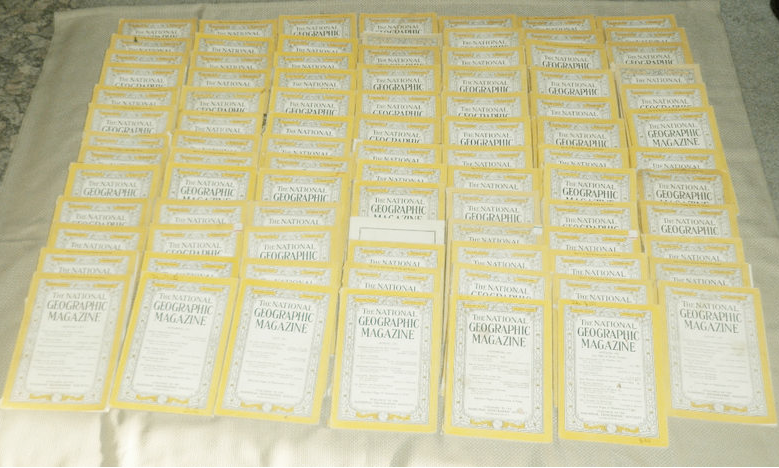 I think the best type of decoration is something that is beautiful and also functional/educational. A big block of yellow spines would be so cool and graphic on my coral and black bookshelf! But I love that my kids and I could pull out different issues and actually learn something too. It reminds me of how my grandparents kept a big, heaping stack of National Geographics on the screened-in back porch of our cabin in Arizona. There was a triple bunk built into the wall of that porch and I remember as a kid falling asleep looking at the beautiful pictures of exotic places.
PS More colorful books in my Babble post.