It's weird, I am always so inspired when I go into an Anthropologie store or when I look at their catalogs, but I actually don't totally love most of their home offerings. Their bedding is too crazy. Most of their rugs look like the floral ones on Overstock at twenty times the cost. And I wish their upholstery collection was more reasonably priced and was a little more classic with a twist (like their clothes) rather than all twist with just a shadow of classic (
ahem
). Remember the clean-lined Ditte sofa in solid mustard linen from ages ago? More pieces like that please!
Complaints aside, I did really love this cover from the last Anthropologie catalog. Check out the cool paint treatment mimicking the lines of the mirror. I'm thinking this gray/black/white combo would be amazing in an entry or a powder bath. (kind of reminds me of Naomi's entry)
And how gorgeous would this mirror be with a coat of flat black paint? It could work perfectly for a similar look.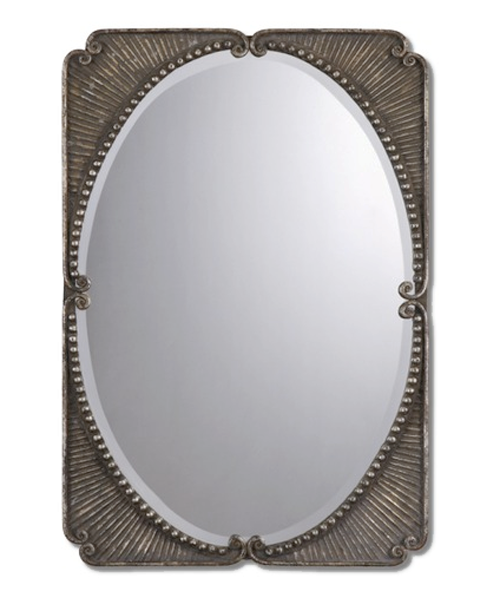 PS Today on Babble I rounded up my very most favorite inexpensive mirrors!