So yesterday was the big release of Missoni for Target, yadda yadda. I'm sure you're all sick of hearing about the debacle by now, but I'll add my voice to the frustrated masses. I was ready to buy online at midnight and after they pushed back the online launch I was at my computer and ready to buy at 3:00 am (no dice) and then again at 6:00 am and finally I was in! I felt really lucky when I had my pretty throw blanket in my cart, which was all I really wanted anyway, but then I started to shop the clothes a little bit before checking out (mistake). After about 15 minutes of active clicking on the Target site, I went to pay for my stuff and WHAT'S THIS?? No throw in my online cart? They sold it to someone else and put it in my saved items! Boo.
So I thought I'd beat the system (and rush hour traffic) and I put on my running clothes, jogged down to the PATH and took the train to Hoboken and then ran another almost mile to the Target. The store opened at 8:00 am and I got there at 8:03. The home section was already CLEANED OUT!! I couldn't believe my eyes. Very rich-looking women were literally pushing and fighting over cheapy duvet covers and make up cases and espresso sets. It was the most bizarre situation. Not to mention I think about half of the Fashion Week interns were there shopping. They were done up head to toe and all chatting about their shows while they tried on the sweater dresses from the little girls section. I mosied around for a bit trying to scope out people's carts for my elusive throw. I was willing to make offers!! No throws though and I was feeling self conscious in my workout attire compared to the fashion squad. So I sulk-jogged home with only a measly candle and a two-sizes-too-large blouse to show for all my trouble.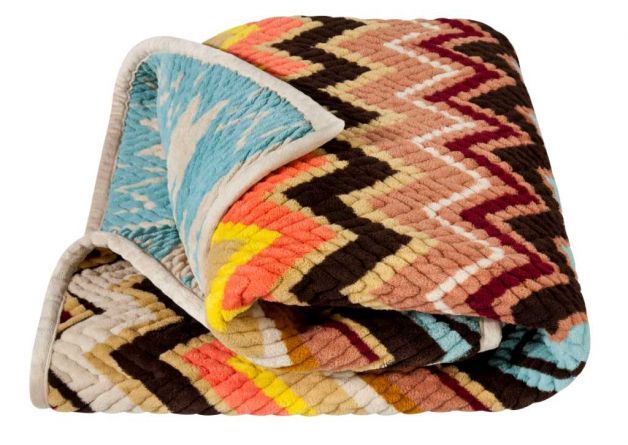 Anyway, SOS! If anyone has an extra throw that they don't want to sell for hundreds of dollars on eBay (no, seriously, check it out), I would love to buy it from you.
Did you get anything from the sale? People
on twitter
were either absolutely outraged at the whole way the sale was handled or they were annoyed at all the outrage. I was mostly annoyed that I spent the better part of a night and a morning hunting down a stupid fleece throw I probably don't really need or want. Silly. Well, whatever, I do have high hopes for this pretty bowl I managed to buy in the online shopping portion of my morning. I want throw a big bunch of white peonies in there right this second.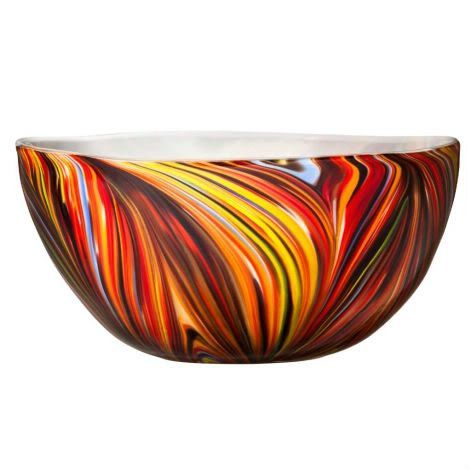 Busy day coming up. I'm leaving in a bit to to head for the burbs and a full day of meetings and drop offs and pick ups and the returning of a too-big blouse. I'm also going to check out that little settee I told you about last week. My hopes are high for the settee, though I'm guessing the cushion needs more down. I'll keep you posted.
PS It's a bit strange to me, but one of my most common Dear Jenny questions is what magazines I subscribe to. I guess there are lots of great (not-free) shelter publications out there, so it's nice to have a friend's advice. Here's my list. Though admittedly some of these are only on my wi$h li$t.