I love the little extra glimmer that metallic lined lampshades add to a room.
I had a pair of drum shades from Target that I dyed mint green but they still needed a little something. I picked up a couple of sheets of adhesive-backed silver metallic paper at Utrecht Art Supply for $3 or $4 a sheet. I think if I do this project again though, I'll try this contact paper.
The general idea is really easy. Lay your drum shade down on the back of the paper, lining up the bottom of your shade with the bottom of the paper. Put a little piece of tape down to keep the shade and paper together.
Trace the edge of the shade while you roll so you can get the curve of the shade just right. Do the same for the other edge.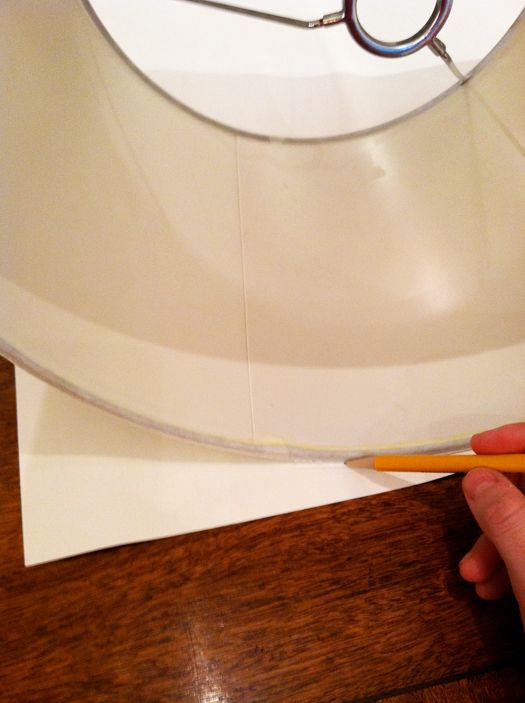 Then cut out the template, but cut about 1/4″ inside the line so that the liner easily fits inside the lip of your shade.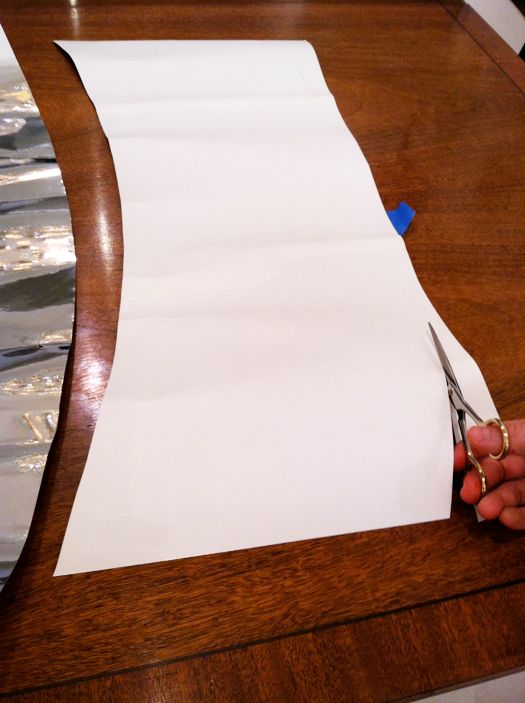 Then just place it like a big sticker inside the shade, but be sure to start the paper on the seam of your shade if there is one. Smooth out any air bubbles with your hand or a credit card.
It's a ridiculously easy project, but I love the sparkle!!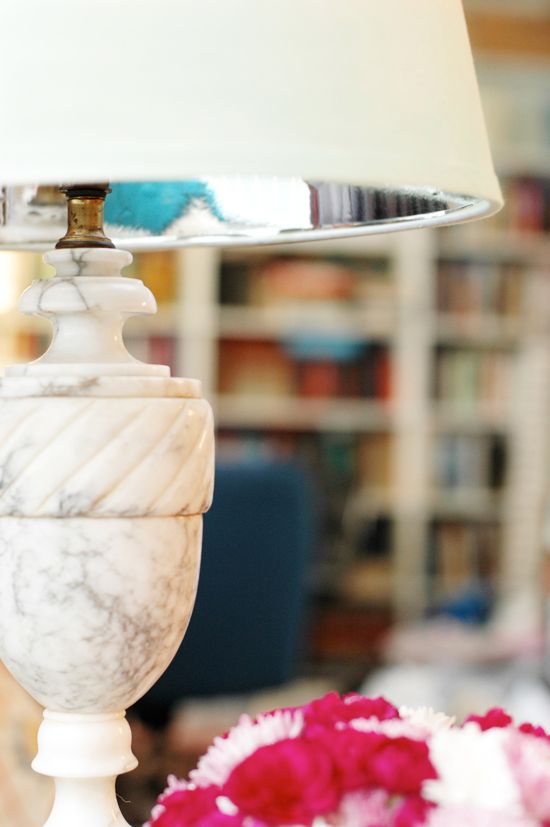 Have you tried any similar projects? Anyone seen the silver contact paper in person? Is it as bright as my artist paper?
PS I did a round up of REALLY cheap lamps over on Babble. Check it out here. Can you believe this chic little number is only $15???