Yesterday's post on campaign furniture in the kitchen reminded me that I hadn't shared this easy DIY yet. These photos are old in-progress shots from an eDecorating client.
We bought two of these Lack tables in the sky blue color: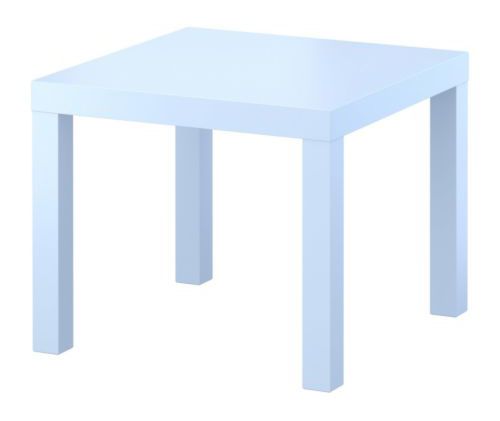 And 16 of these brass corners (they're about $5 for a set of eight) and just tapped them into the very outside corners of the tables (tops and feet).
So easy and very inexpensive!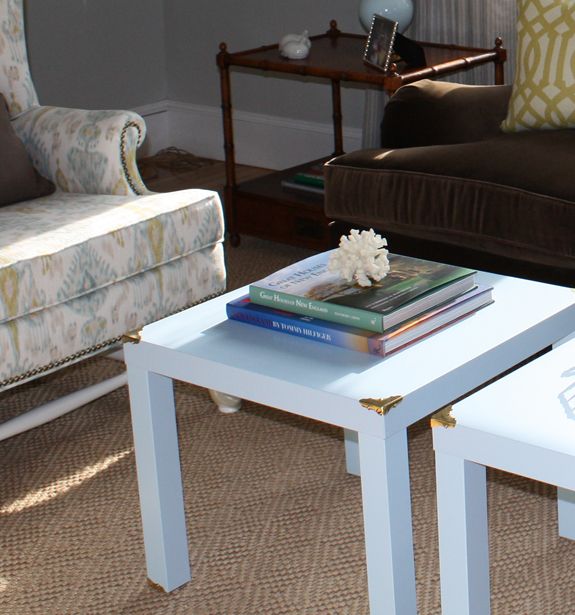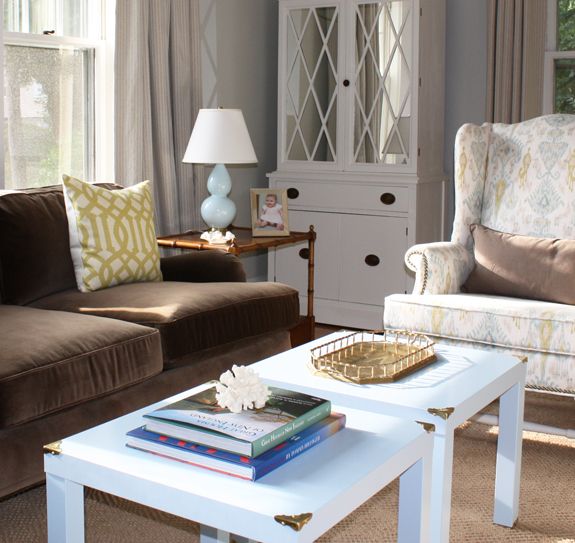 It looks like the light blue Lack table is not available any more, but there are some very pretty high gloss versions at IKEA now. (Wouldn't the birch be just gorgeous with the brass? Or that glossy gray!) Prices range between $7.99 and $12.99 each, which is about the cost of a sandwich here in NYC. Not too bad for a pretty and unique version of a classic Parsons style side table.