I loved getting to share the nitty gritty details in Emily and Todd's house tour recently. It's so fun to hear about the thought process behind design decisions! I've been thinking that it would be really exciting to add detailed house tour posts into my regular posting schedule here on LGN.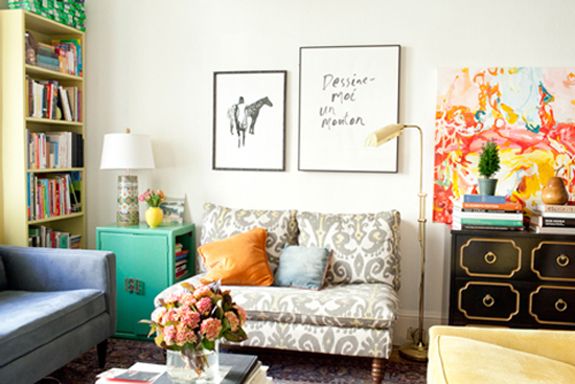 But rather than showing a whole house in one post, I want these tours to be room-specific, sort of like the format we used with Emily's house tour. I like focusing on one room at a time so that we can get all the angles and details.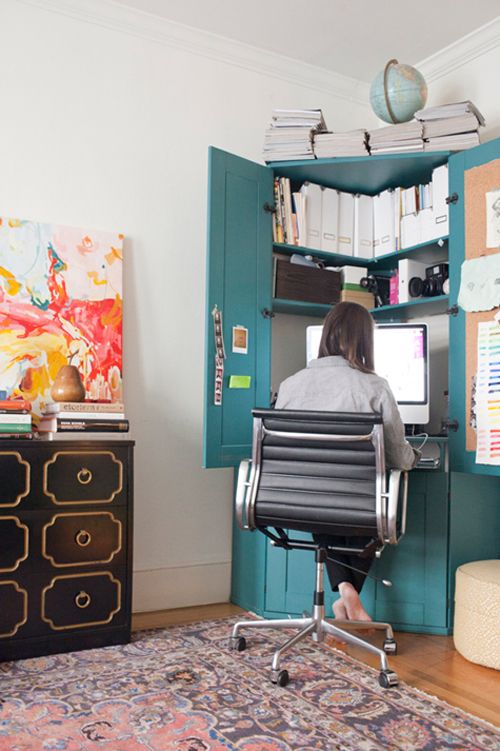 This month I'd love to feature living rooms. If you're proud of your living space and think it'd be a good fit to share here on LGN, feel free to email me a couple of your images and I'll get back to you with a questionnaire.
jenny @ jennykomenda .com
I'm also looking for project-specific submissions to share here and on my Babble blog. Look who I featured today.
I'm so, SO excited to see what all you amazing, talented, creative readers have been up to!
Images by Aubrey Trinnaman shared in this D*S post. Check it out for more images of Jordan's beautiful apartment, which was so fun to collaborate with her on! Everyone always wants to know where we got the ikat settee (Nate Berkus for HSN) and the drapes in her bedroom (the fabric is by Thomas Paul for Duralee) :)