Happy Monday! How was your weekend? We have house guests coming and some exciting work projects too, so things are bustling around here! My iPhone says this is what I've been up to since last Friday:
This weekend I went to CB2 to pick up another set of Marta glasses and some picture frames. They had these cute little mini chairs that I think are supposed to be tree ornaments, but they are perfect for the Dollhouse Challenge! (PS all the vintage pieces I posted about came in last week. They are crazy-good! Can't wait to share)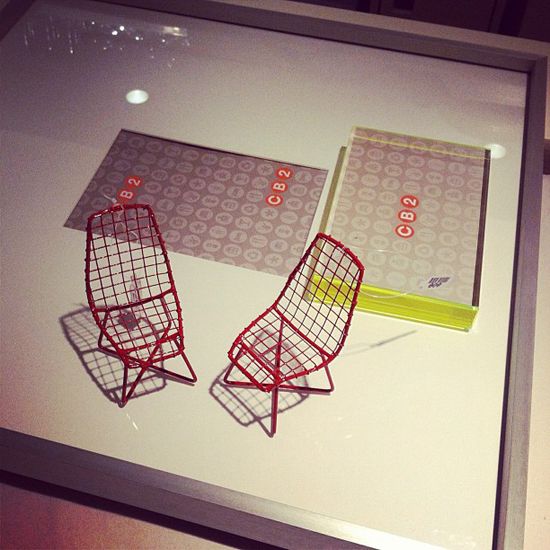 When the weather started to turn colder a couple weeks ago, I threw an internal mini-fit. But the Halloween festivities changed my mind and I'm suddenly excited about the upcoming holidays. We made Butterscotch Pumpkin cookies on Saturday morning and we started planning out our Thanksgiving menu (my husband's very favorite meal of the year). The girls are talking about Christmas and Santa again. And excitement levels were through the roof (literally. I think our upstairs neighbors heard the shrieking) when the girls discovered Tommy, our Elf on the Shelf, came back to New York City all the way from the North Pole! That clever little guy sees ever good and bad deed and reports back to Santa each night. I swear, I wish Tommy lived here all year! My girls have been on their best behavior all week.

You never know where Tommy will be sitting in the morning. Sometimes he gets sassy with his seated posture.
Speaking of Christmas, I would seriously consider applying for a seasonal job at Anthropologie if only to justify two or three dozen of these glass ornaments. I mean, look at that COLOR!! (I would also want a pair of these chairs)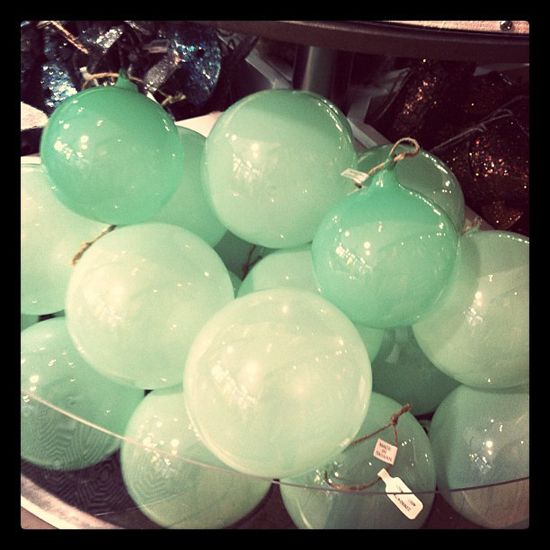 Jenny the Carpenter made an appearance this weekend as well. We're making some little changes to the built-ins in the girls rooms. It's all done now and the paint is drying today. I'll share the afters with you once we can put all the books and other 'stuff' back on the shelves and photograph the room.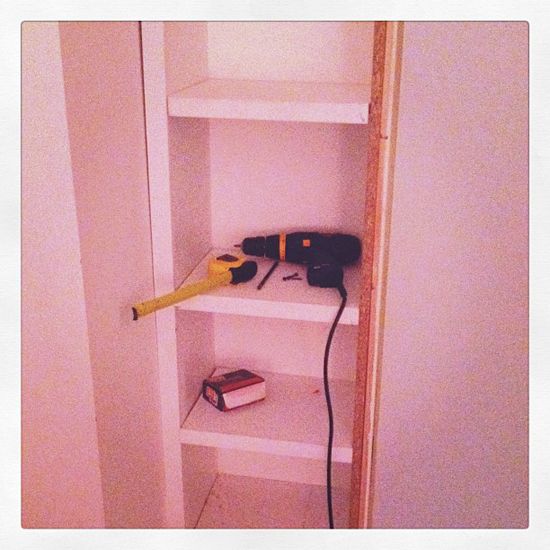 Grace made her first diorama! Her school is new and amazing, so their class study is on buildings and the new spaces in their school. She made a diorama of the library and wrote the cutest little interview-style report to go with it. She's so in to interviews now and walks around with her notepad, asking questions all day.
I took down the drapes in our living room because I thought I would like the room better without curtains, but now I am sort of missing the finished feeling curtains bring to a space. I'm thinking maybe white with a ruffle trim edge. I love this charcoal gray cotton: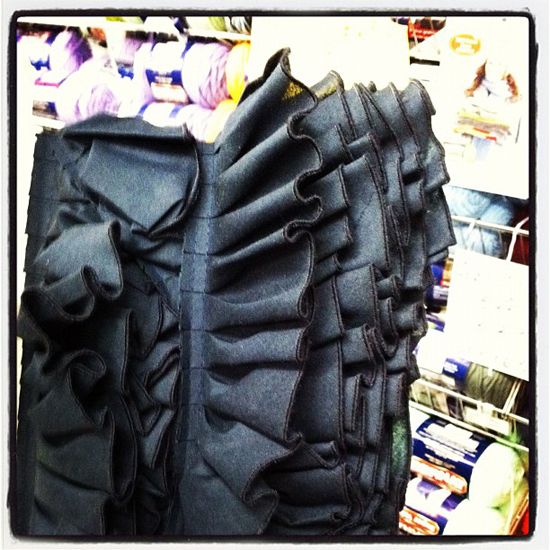 And also this pleated grosgrain: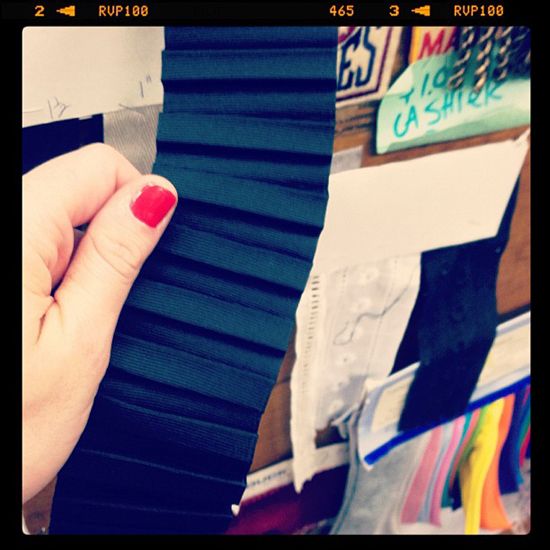 I also organized my computer desktop off this weekend. No easy feat, I assure you. Hundreds of images. When I came across this one, I lamented the passing of summer again with it's soft warm glow, glorious fruits and vegetables and the pretty FLOWERS!!! That might be my favorite flower arrangement ever. If I could do my wedding reception over, all the flowers would be just like these. Straight-from-the-garden looking.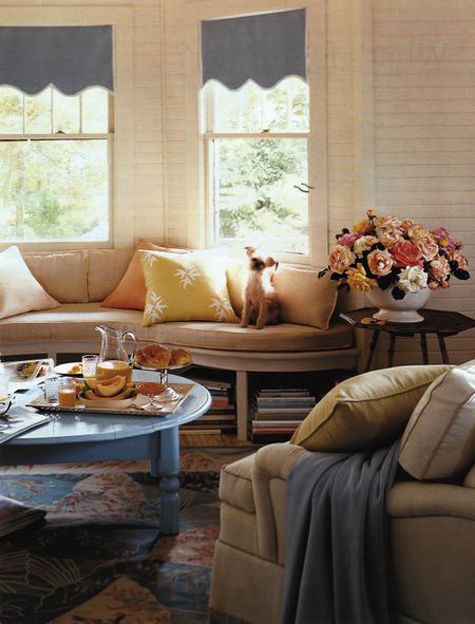 Speaking of flowers, look what I was sent over from my lovely friends
Joanna
and Alex (and I like to think
Toby
was in on the decision too. Have I told you that that little guy has my heart under lock and key? We're buds.). Fresh flowers are my very favorite thank you gifts. UPDATE: the flower shop just brought over a second arrangement by accident. Bonus!
Also this weekend I went to
Mitchell Gold Bob Williams
to check out the
Zondra slipper chair
in person for a client's living room. Turns out there isn't a showroom in the tri-state area with a Zondra chair in store. So lame, MGBW! I was also a little bummed the sales guy wouldn't tell me who makes this fabric. Can any of you save me a trip to the D&D and tell me who makes it? Usual suspects are Robert Allen, Kravet and Duralee.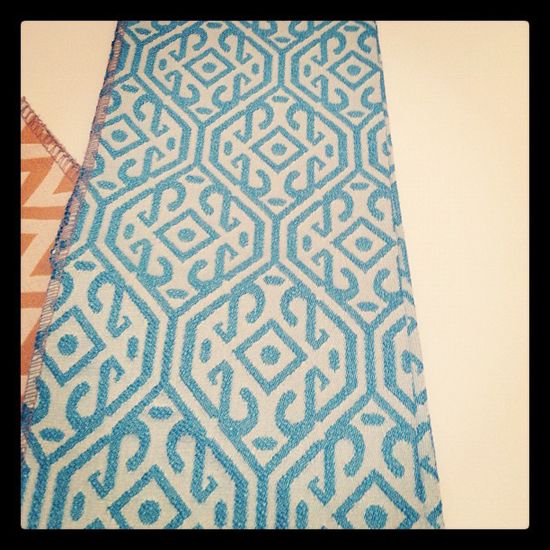 Ladies. Do you ever get sick of doing your makeup? It's eye makeup that especially kills it all for me. So lately I've been just using a little tinted moisturizer, a swipe of mascara and red lipstick. I call it the 45 second makeover. Perfect for when you are running late (which happens to be most days for me). My secret weapon in the lipstick department is this
red chapstick
from Laura Mercier in Crimson Tint. You can put it on easily without a mirror and it doesn't get on your teeth. I think that means it probably doesn't last as long as regular lipsticks, but you know. You win some you lose some.
My kids are begging for a puppy for Christmas. Do you think they mean a dog of the Staffordshire variety? My love affair with these porcelain pretties continues. Read all about it
HERE
.
image via Absolutely Beautiful Things
Off to take some photos of the girls room! xx