It's true. All design bloggers love J. Crew. I think it's all that combining of modern, fresh colors in traditional shapes. At least, that's why I love it.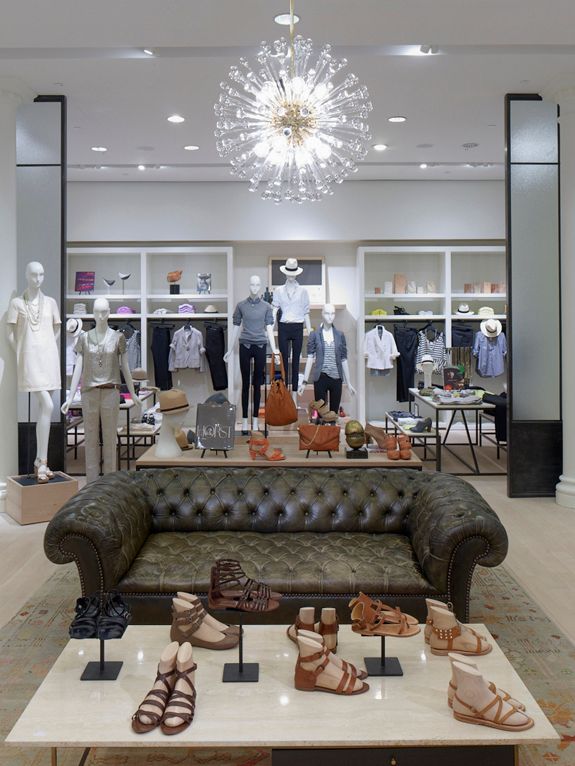 There are two J. Crews closer to my apartment, but I always shop at the downtown 5th Ave location. I go so I can visit my rug in the upstairs women's shoe department. Talk about fresh colors in a traditional form: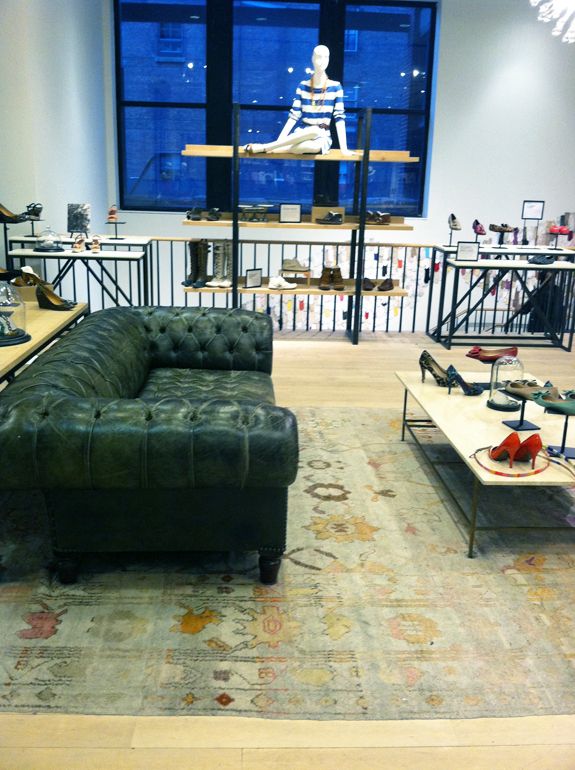 I know, it could use a good cleaning, but guys. Those colors!
This picture makes me laugh. I was trying to take sneaky photos of the rug, but the sales lady thought I was taking outraged photos of her yelling at those boys who were horsing around on the Chesterfield and knocking over shoe displays. She was completely frustrated by them (and their absent mother), and was subsequently annoyed by me documenting her frustration (even though I wasn't really). She gave me a frown and a one-eyebrow-lift. In her defense, those boys were truly being naughty and seriously, where was their mom? A weird moment on all accounts, now forever memorialized here. :)
Back to the rug. The friendly people in J. Crew's PR department said it was purchased from ABC and is antique. Given the size, I'd say it was about $30k. Ouch. Still great eye candy though. Please someone, make a good rug that looks just like this.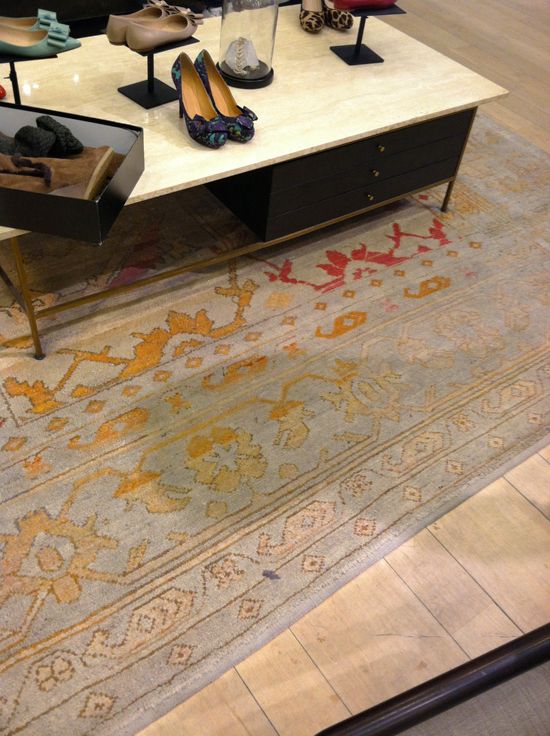 It matches the belt I wanted to buy.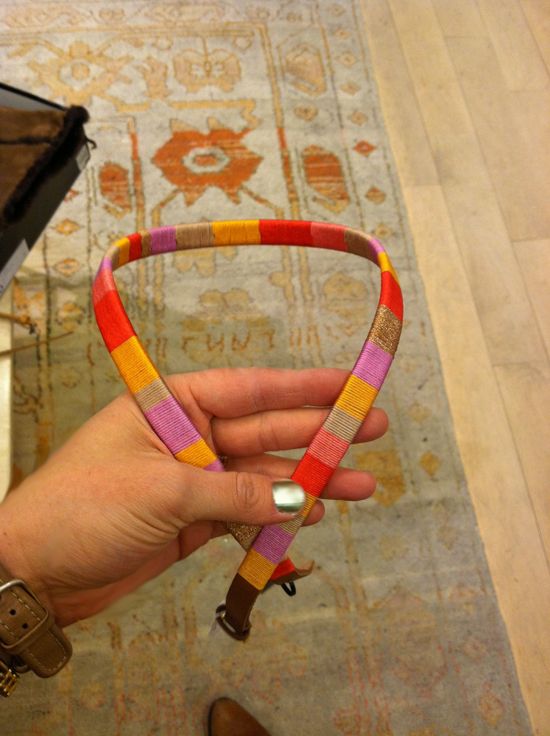 Anyway, if you're ever in the neighborhood, the 5th Ave store is worth checking out. The light fixtures above the cash registers aren't to be missed either:
Also, it's less real-life inspiration, but still cool: The antique gloves wall art installation.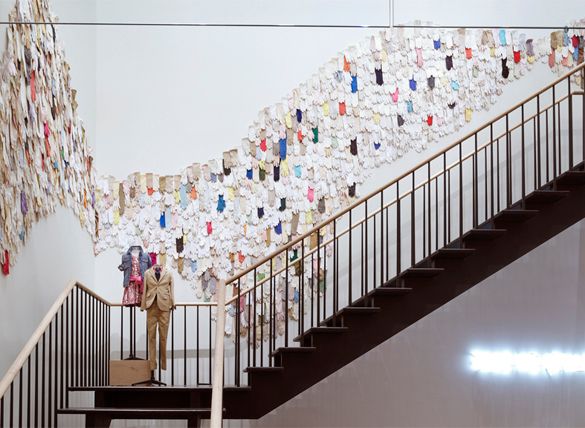 PS I found a pretty turquoise and mint antique rug on eBay for my office that should be arriving today or tomorrow. It's not even half as lovely as the J Crew Moroccan number above with all the blue and orange and coral, but I'm still excited to see if it's pretty enough to live up to its eBay listing photos. (Always such a gamble. Am I right?)