I found these botanical prints at the flea market and I fell in love with the bright chartreuse, almost neon green matting!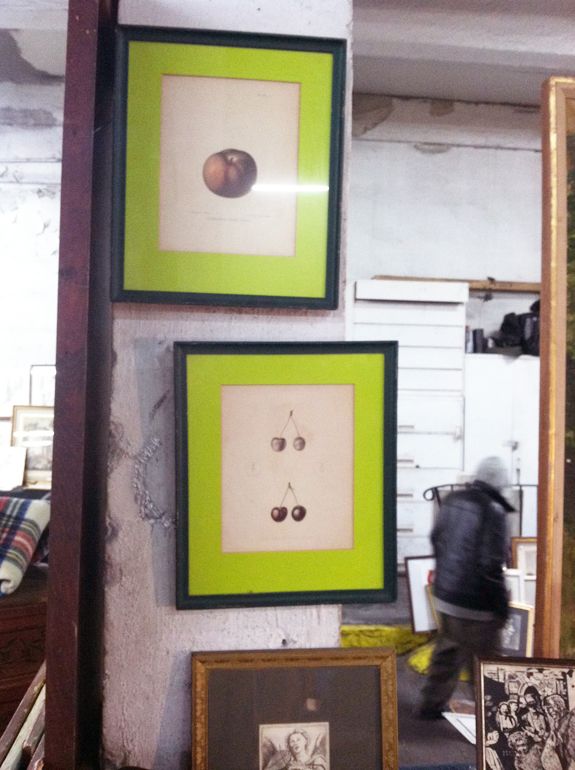 I wasn't the hugest fan of the forest green painted frames (or rather, I didn't like the color combo –
I am a fan of forest green
in general). So I bought them with the plan to change the frame color. I think black would have looked great, but I really wanted to bring some gold over to the entry console area.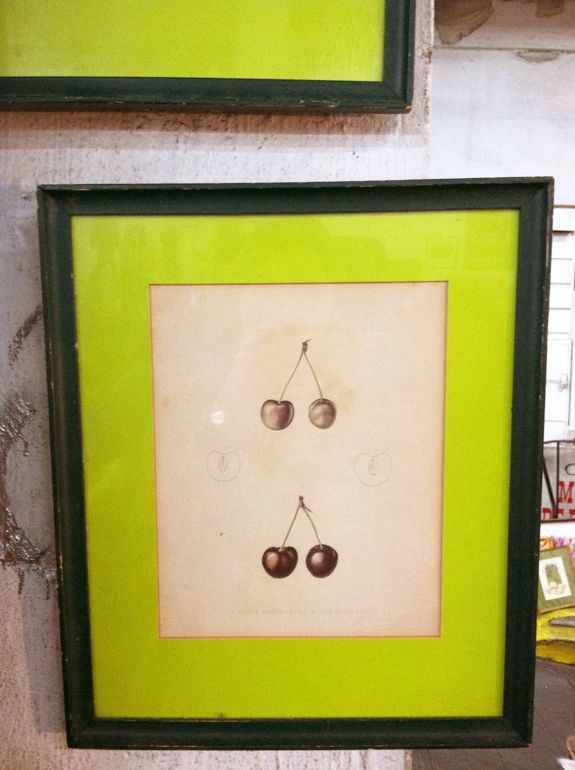 Have you ever used these
gold leaf pens
? I might be a little obsessed with them. I've been adding gold detailing on furniture and mirrors like a mad woman. It's an addiction really.
I used the Krylon leafing pen to make the botanical frames gold. So much better than dark green! I didn't bother to take apart the frames (they were professionally framed and had kraft paper backings I didn't want to mess with). The good news is it is so crazy-easy to paint frames with glass or mirror. The glass sort of repels the paint most of the time, and 100% of the time you can get off the paint with a little windex and a razor blade.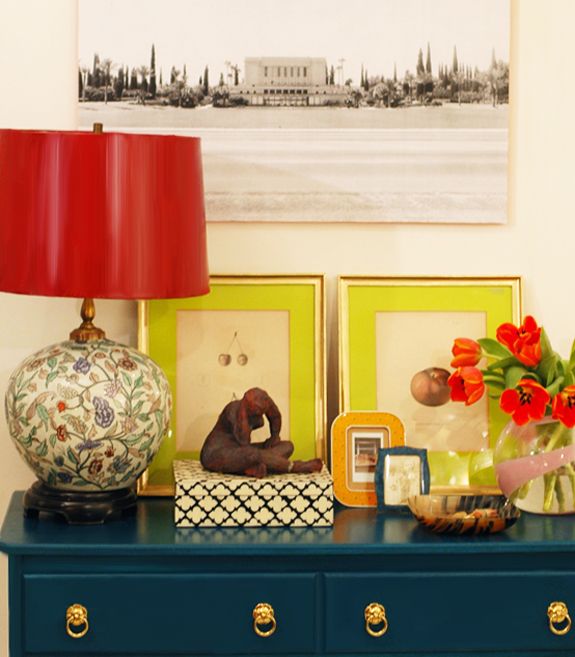 Also, a couple of you asked about the console. You must be newbies!
Here's the post
on painting a cheapie dresser with Behr's Billiards Table in high gloss.