We've needed a pair of new dressers for our bedroom for a while. I found a set (not a pair in the same height) on eBay that I loved. It had the prettiest tiger maple veneer. But we really needed a matching pair and something much bigger and taller with at least five drawers.
I lucked out when we went down to Jersey last week and I stumbled across this pair of MCM dresser with a cool wood grain. Not exactly the dressers I loved from eBay, but the dimensions were perfect and the price was great (only $200 for the pair).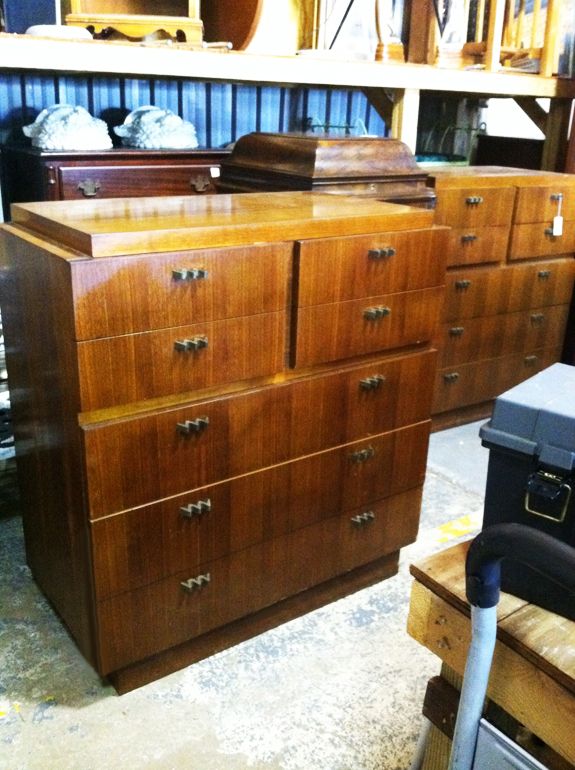 At first I was on the fence about the hardware. The zigzag is kind of cool, but now I'm over them I think. The brass plate is getting corroded, so I'm thinking I just want to do simple brass ring pulls like the dresser had that I first fell in love with.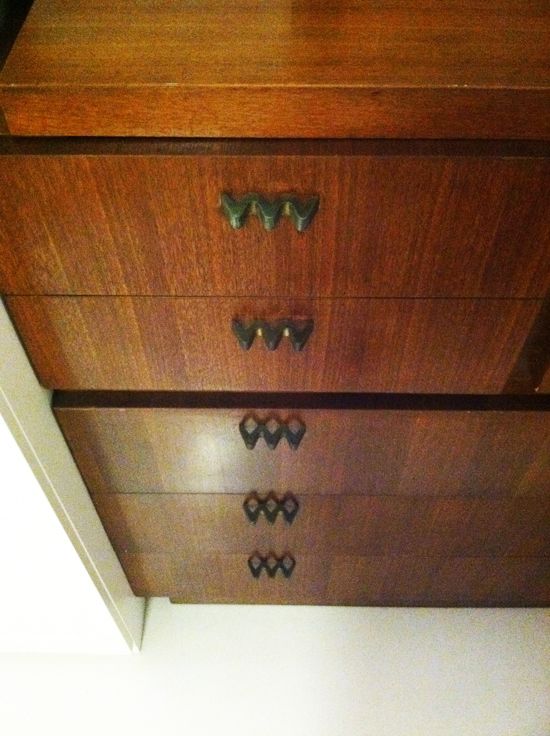 What's your vote? Clean and touch up the brass zigzag pulls, or replace with simple brass ring pulls?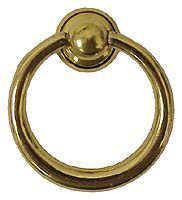 PS I usually have a huge stash of
these brass ring pulls
since they look great on everything. They are about 2″ in diameter. I might just try them again, though I wish I had something closer to the 2.5-3″ diameter range. Gracious Home has an impressive hardware selection that I might check out this week. Do you have an sources for large brass ring pulls? Liz's Antique Hardware is great if you have about $30 a pull to spend.