If all goes as planned, this rug from eBay and a new pair of arm chairs and will arrive at our apartment today! It feels like Christmas morning!
I know the rug is going to need a professional cleaning, but I'm hoping the colors are pretty in real life. But I have high hopes that my $220 were not spent in vain! I think it will clean up nicely.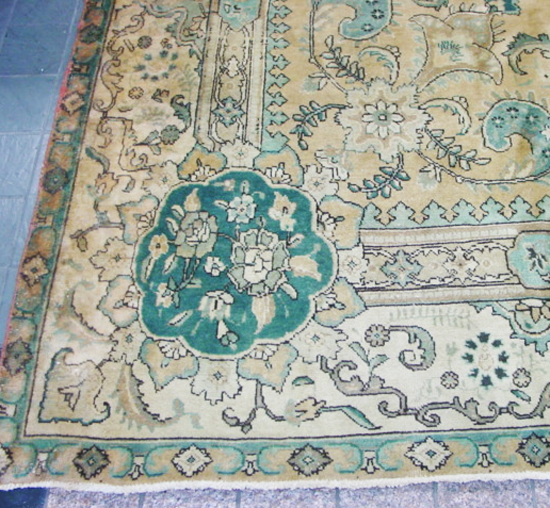 It's a pretty big rug (10×13) and I'm thinking the plan is to put it in
my office
with the hope that it will lighten up the room a bit.
I'm thinking about doing a grasscloth-ish DIY on the walls in there that might end up being sort of dark, so it will be nice to strike some balance on the floors.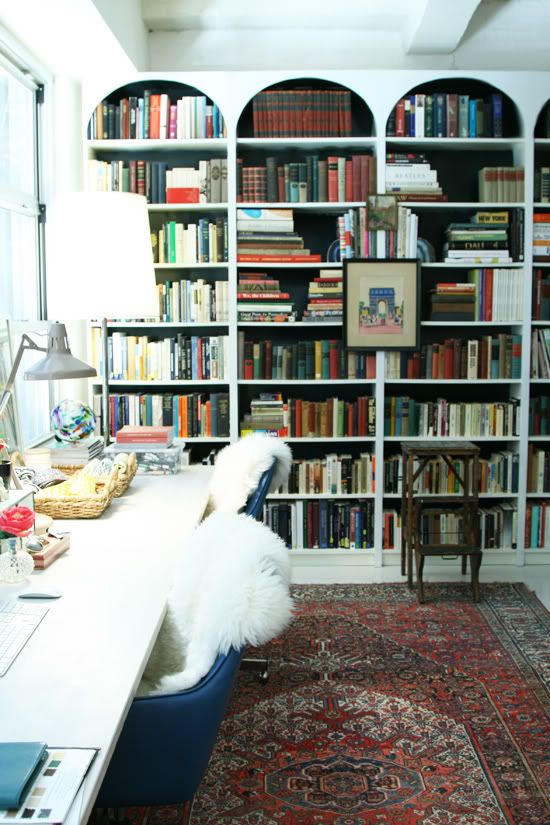 PS We sold those
pretty blue chairs
a few months ago. They just weren't comfortable after long stretches of time. I'm pretty jazzed about the replacement office chairs though. They're at the upholsterers now, but I'll be sure to share soon.
Happy weekend friends!!
xx