Oh, boy. We are down for the count here at the Komenda household. My poor girls have the stomach flu (SO not fun). We're all sitting here in a daze after the night we just had. I'm unplugging for the rest of the day so I can snuggle my babies and sleep a little.
Thanks for the day off, friends! See you tomorrow. xoxo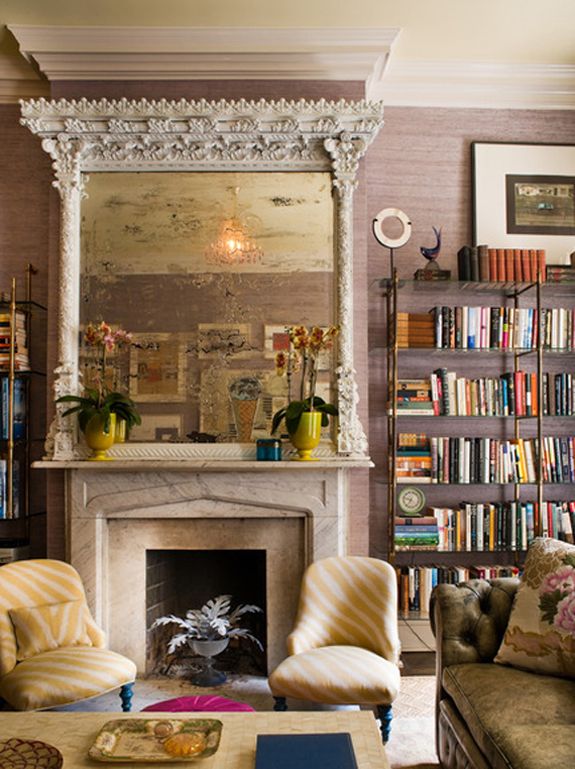 PS This AMAZING room was designed by one of my design heros,
Celerie Kemble
. Did you know she is a curator on
Dering Hall
? Such amazing inspiration!
PPS The yellow Brunschwig chair fabric is on my all-stars list. Isn't it gorgeous? Also, I want to take a closer look at the legs on those chairs. Stain? Paint? Faux malachite like here below? (another favorite room from Kemble Interiors)