I'm always looking for inexpensive alternatives to custom framing. I'd rather spend the money elsewhere in a room. I've mentioned before that I like to pick up cheap art in good frames from thrift stores and flea markets, and later I switch out the art.
When I finished the
chinese wallpaper panels
a couple weeks back I moved over the gallery wall to the tv area in our living room. I wanted to included this peony painting because I like the dark shot of blue color. I've been meaning to frame it for a while now but it was painted on a European canvas which won't fit in standard US frames. It's not easy to make a frame from stock moulding you buy at the lumber yard, so I had an idea to repurpose one of the old frames from my collection.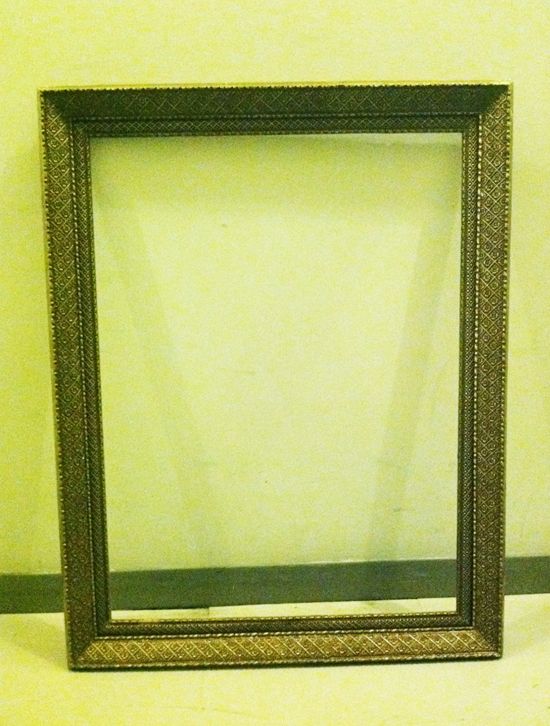 I tucked the painting into the corner of the old frame and marked the edges on the frame. I did this twice – using the two best corners with the least amount of damage to the plasterwork.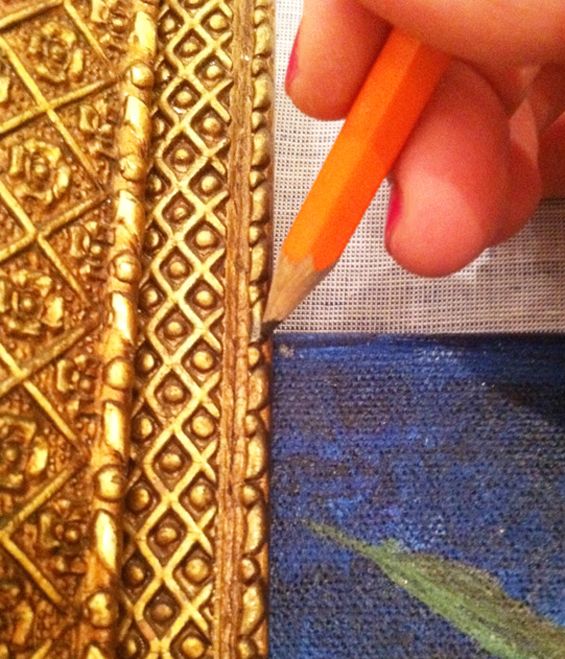 Then I used a miter box and a hand saw to make four 45-degree cuts. If you have a miter saw, this step would be super fast, but even cutting the angles by hand wasn't bad. The trick to fast, straight cuts is keeping the frame moulding flush with the miter box edge. It's helpful to have a second set of hands here.
Four simple cuts later and we have the beginnings of a new frame!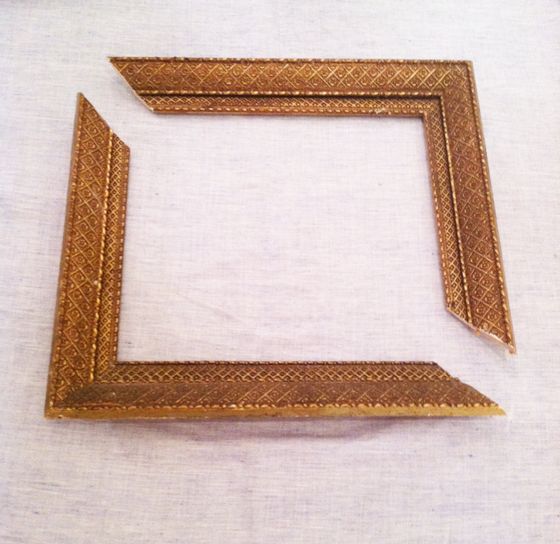 I smoothed the cut edges with a sanding block until the two cut edges fit perfectly together.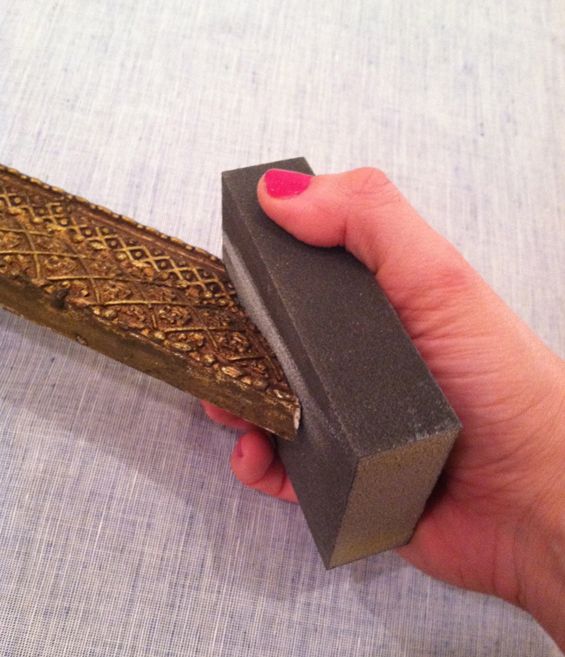 Then I ran a bead of wood glue along the edges and stapled the two pieces together, right down the corner line four or five times.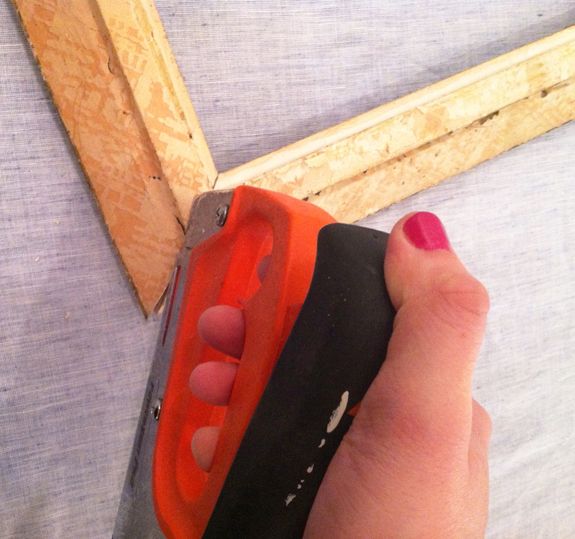 Not bad, right? Pretty seamless.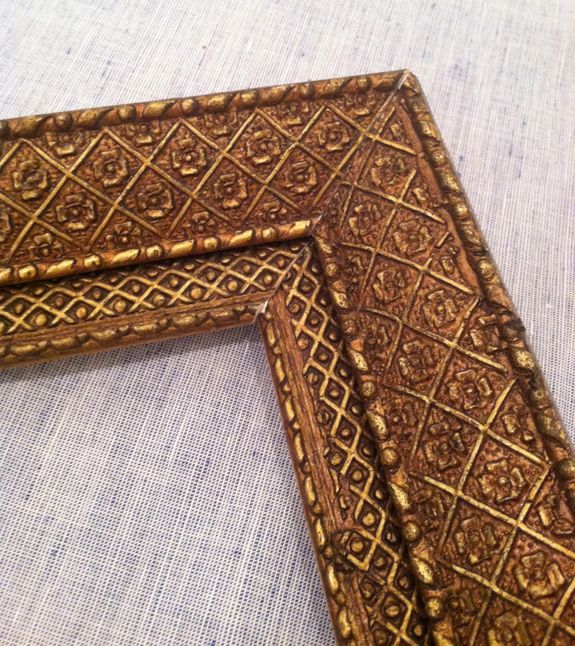 While the glue was drying, I touched up the highlights on the frame with my trusty
gold leaf pen
so that the gilding would be a brighter yellow.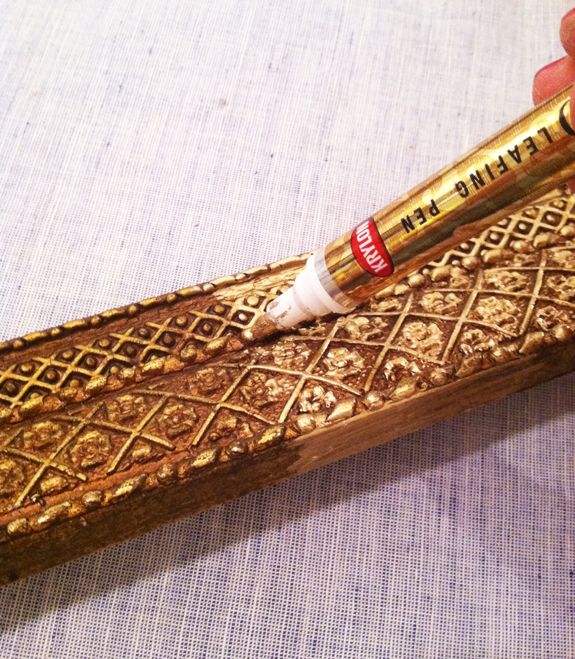 Gracie got in on the action too. She's my little budding artist.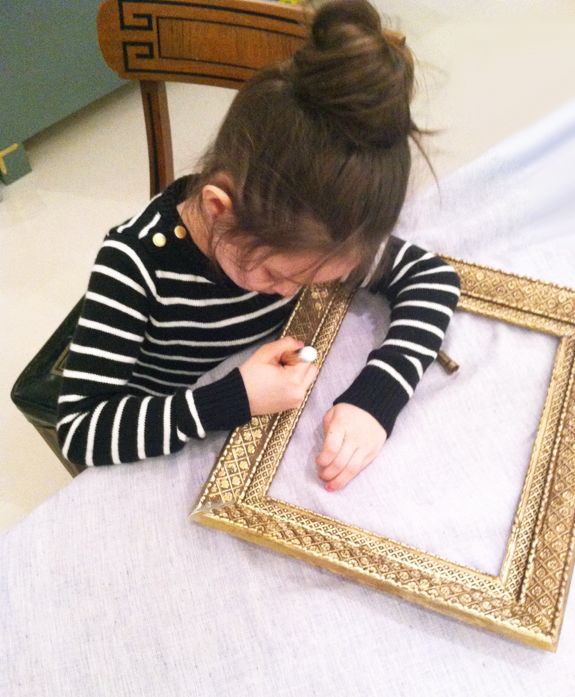 I forgot to take a photo, but I simply stapled a few times on the back around the perimeter of the painting at an angle to keep the canvas secured in place. Then it was done and ready to hang.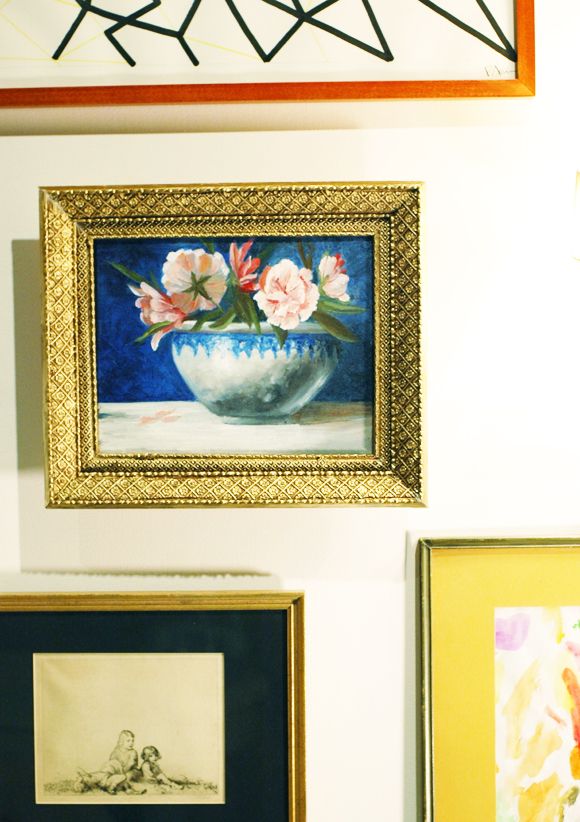 I'm so thrilled with the results here. Even if I had dropped $300 on custom framing, it wouldn't have the age or patina this old frame has. I'm dying to cut down more unwanted frames for the other canvases I have in storage!