One of the best parts of writing this blog for me is getting to share ideas I might never get to use myself, but that some of you might get to try. I LOVE getting emails with photos of your interpretations!!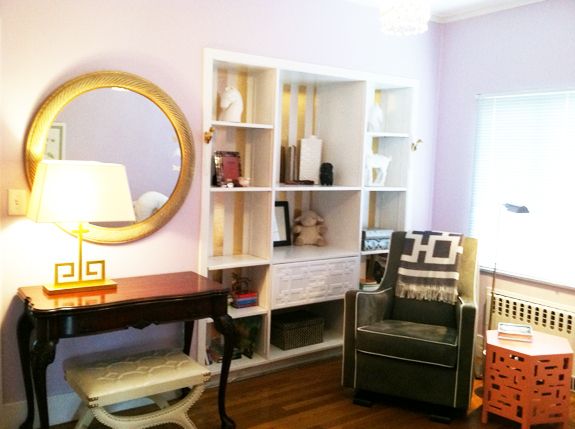 "We're renting a quirky midcentury ranch with plenty of oddities, one of which is a badly-proportioned shelving built-in in my daughter's nursery (it used to be the room's closet). I needed to liven up the space and your stripes were a perfect idea. To make the project really easy, I sourced 3-inch wide metallic gold tape online (they have various colors and sizes). A little measuring and taping later, the job was done! The only drawback is that the metallic surface does reflect the old wall's flaws, but overall it is extremely stunning, adds dimension and brightens the space."
Such a beautiful nursery, right? And I'm loving
the tape source
Caroline found. The two-inch tape is about $30 for 72 yards and the three-inch is $40. That's pretty cheap wallpaper!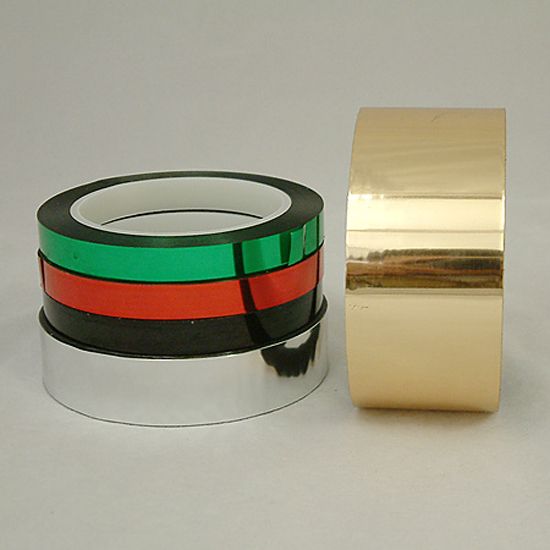 If you have a room or project you'd like to share, email us at jenny at jennykomenda dot com.