This post is Sponsored by Clorox. Help stop the spread of germs with Clorox® disinfecting products.
Clorox is putting together an eBook on what busy mothers/women can do with just three extra minutes, and I was super excited that they invited me to contribute! I've never been more busy than I am right now and I'm juggling so many things, but I feel more at peace now than I did a couple years ago when I was a new mom. I felt like I had lost a bit of my identity while I was so buried in the newborn phase with Grace and Claire (it was a little easier with Evie). After surviving three of those phases, I figured out a handful of quick fixes that help me feel more efficient/put together. And they're so helpful now too as I'm trying to find a good balance in my life.
1) Put on your shoes or work out clothes if you're staying home and just trying to get things done. There is something about wearing shoes that puts me in the efficiency zone. I'm cleaning, I'm busting out projects, I'm doing the laundry. It's awesome. Also, don't laugh at me but I started buying old lady shoes for those times when I'm going to be on my feet all day but don't want to wear running shoes. I bought these loafers and these boots from Aerosoles! (yikes!) I feel like I should be embarrassed but they are so comfy and cute!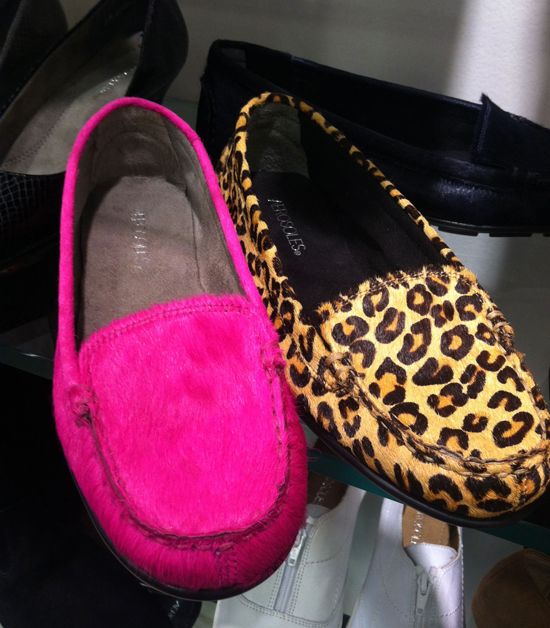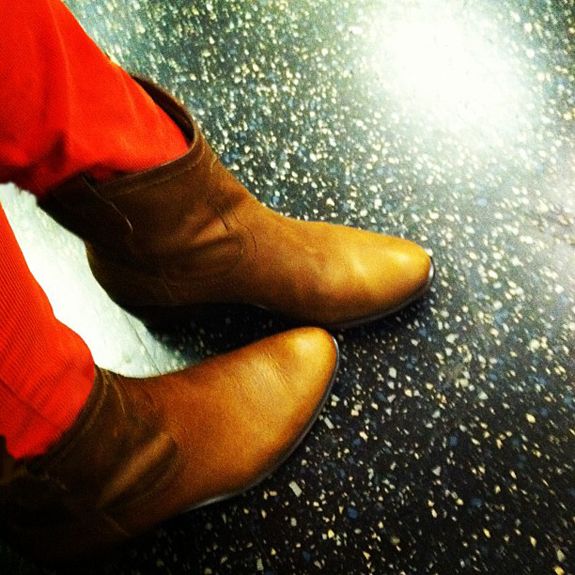 2) Put on some jewelry or paint your fingernails. Even when I don't have a stitch of make up on and my hair's up in a top knot, if I take 30 seconds to put on some pretty jewelry I feel put together enough to go pick up my kids from school (which turns out is a bit of a fashion show here in NY). I've completely fallen in love with Meredith Jackson jewelry, and all these earrings would do the trick.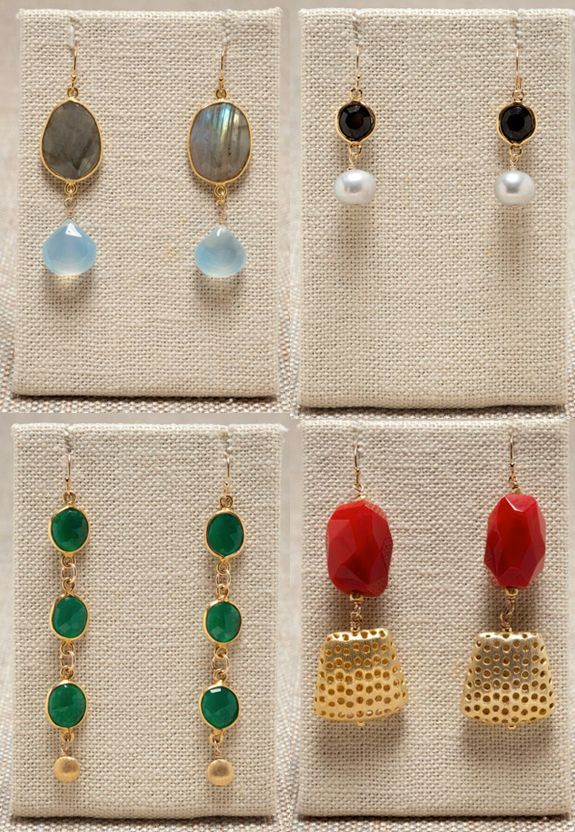 I also like to have my nails painted. I don't mind painting my own nails (or using those Sally Hansen
sticker packs
), but manicures here in NYC are so cheap! Rather than going out for a movie or for dinner, I meet up with my girlfriends for chit-chat and a mani/pedi. My favorite is the shellac manicure. Crazy shiny and lasts for WEEKS without chipping. Not even oil-based paint sticks to this stuff!!
3)
Make a list.
The fastest way for me to feel organized on a busy day is to sit down and make a list. I use those electronic sticky notes a lot and I still use
Teux Deux
on my phone and my computer (they sync with each other!).
I use it as an appointment calendar too. If I have an appointment, the entry is made in all caps and I put it at the top of the list for the day. But sometimes an old pen and paper work best for getting my thoughts organized – and it feels a bit more satisfying to write it down somehow.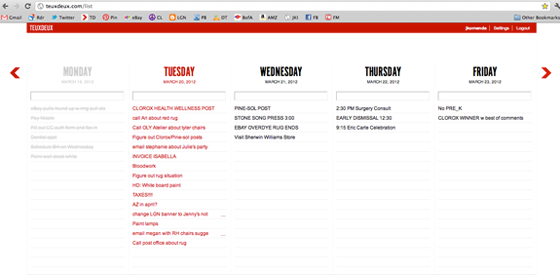 4)
Do something creative!
When I had Gracie, my best friend suggested I start a hobby that is easy to pick up and put down – like knitting or playing the guitar or piano. I think it's so important to do something creative every day, especially if you're a stay at home mom. Learn to be a better photographer. Take up pastels or charcoal drawing. Teach your children how to draw a puppy or a flower. Push yourself in the kitchen and try new, tricky recipes. Write a blog! :) I'd love to learn how to better sew clothes this year or make the time to sew presents (like
these dolls
from waaaay back in the day) for my girls for birthdays and Christmas.
And some time in the future I'd love a little studio where I could pop in for a few minutes to paint every day. The mommy fog starts to clear every time I start using the creative side of my brain.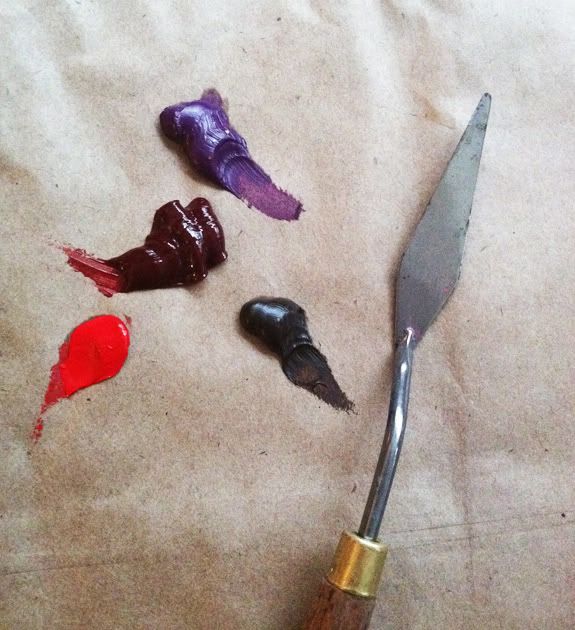 5)
Be still and take time to reflect.
My life is SO noisy! The streets are crazy and my kids can be pretty loud. I find myself craving a little quiet time by the end of the day. No sounds. No screens. Just sitting still for a couple minutes to reflect on the day. I've been using one of these
Line A Day journals
to jot down a little reminder of something that made me smile. It's fun to look back during what I know were hard or stressful times and seeing that there was always something to be happy about every single day. Today I wrote a sentence about how Evie's latest thing is to walk around fake sneezing. "Ah, aaaAAHH, AHHH-CHOOOOOOO!!" It's so loud and so ridiculous, but I hope I can remember it forever.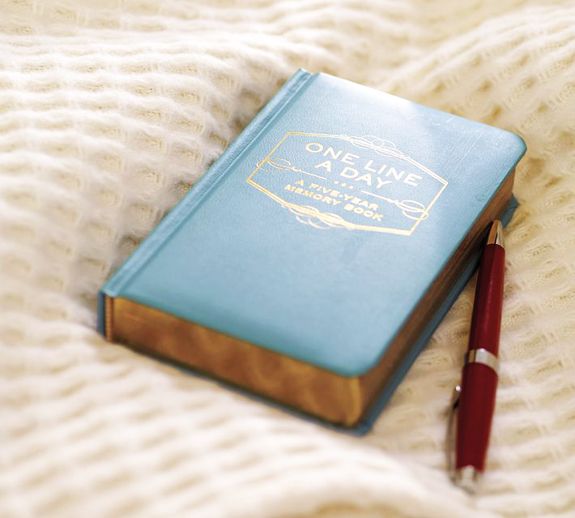 I have to add, that I'd like to get better at thinking about other people outside my immediate family for a few minutes every day. Helping out a neighbor or someone on the street — It feels so great to think outside myself every now and again.
I'd love to hear what you do when you have three free minutes in your day. And if you feel like sharing with the Clorox people who are writing the eBook, feel free to head on over to their
FB page
.