Well, we've had a scary couple of days! The girls got strep last week. Grace's was the worst and we thought at one point hers had moved to Scarlet Fever because she was pink from head to toe and so sick, but it turns out she has a horrible allergy to amoxicillin. She is having a really rough week with the hives and swelling – I've never seen anything like it. Poor thing. Anyway, sorry for the silence here and apologies if I owe you an email. It actually feels really nice to sit down at the computer and take a break from sick kids. :/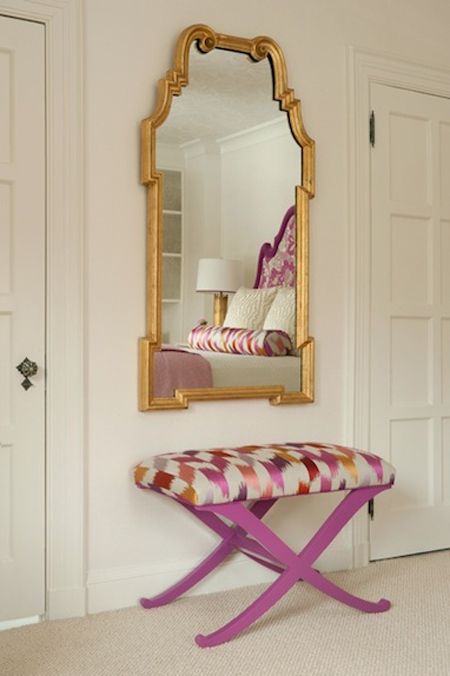 I love this image above. Partly because I'm just head over heels for Jane Churchill's Rossini fabric (sadly, now discontinued). But how easy would it be to recreate this look with a wood-base x bench from Target or amazon? These go from $50-150 usually and are easily customizable.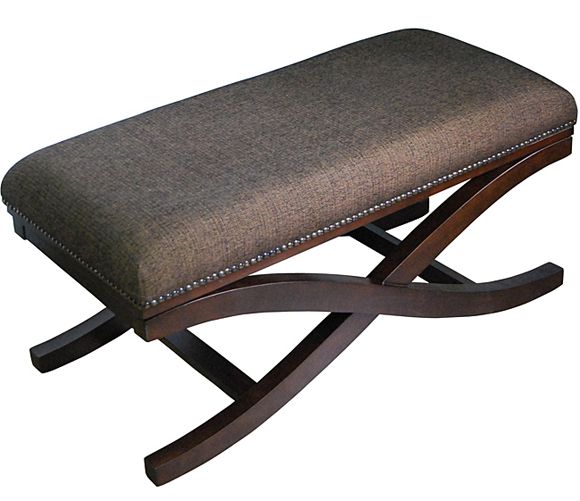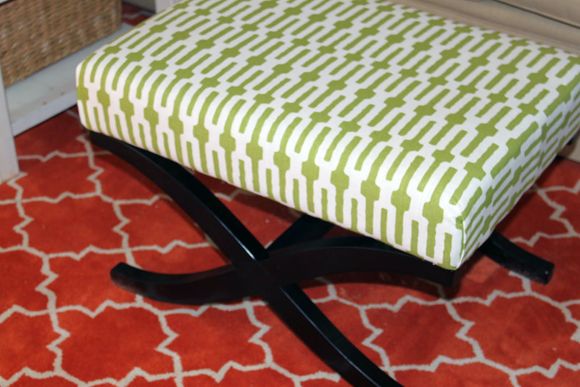 Oh my goodness. I love this orange/tweed combo!
And why not gold or silver leaf the legs?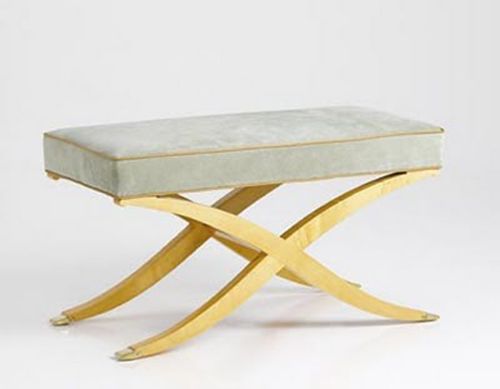 Jan Showers
This bench
has been tricked out dozens of times. It was available through Sears/Kmart for about $45 and is currently unavailable, but might come back. So keep an eye out!
And Camila did too,
here
: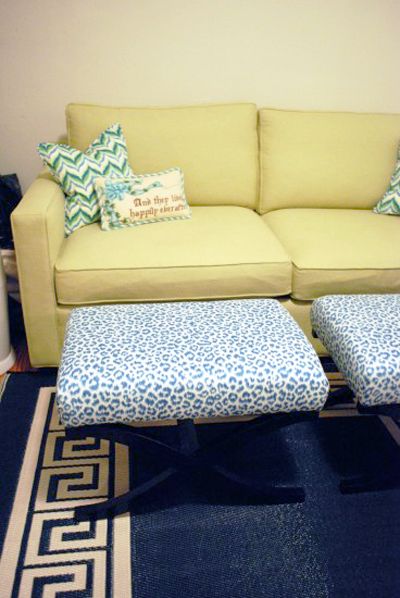 And
Shannon Berrey
used them here, in this show house. Love the slip cover take!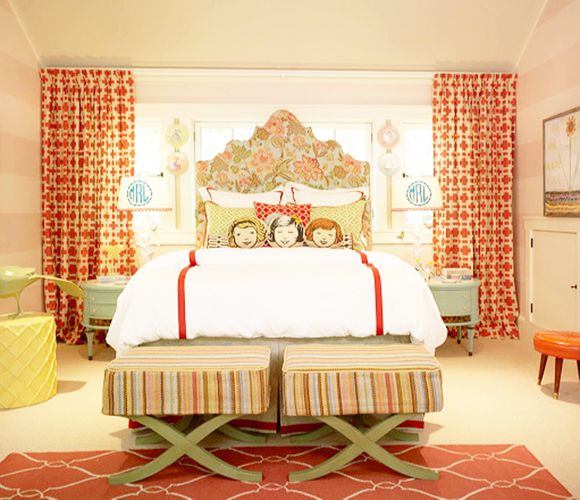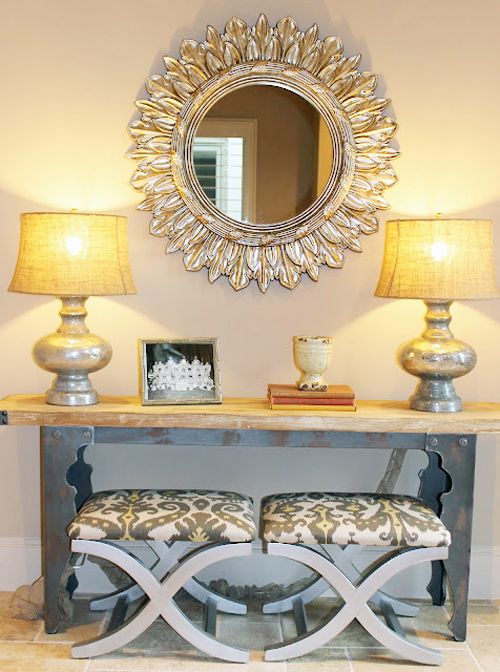 This bench
is another great base option ($73 from Amazon).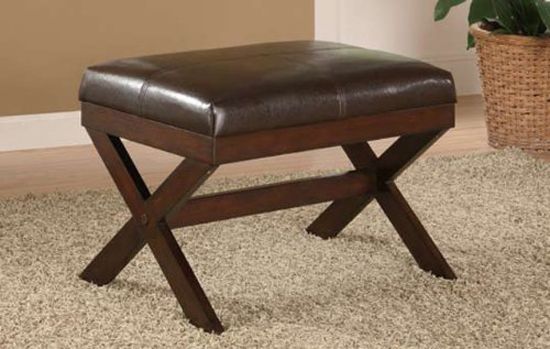 I think
this long bench
($128), or the first one above from Overstock, would look great tufted with nail head trim! Maybe white linen, brass nails and a soft gray paint on the legs?
I think you'd end up with something close to this bench from Dering Hall (worth several thousand!)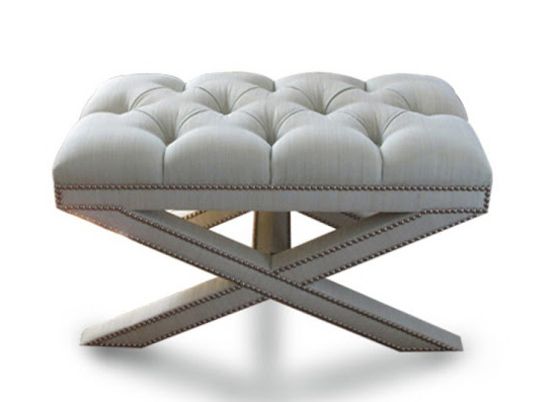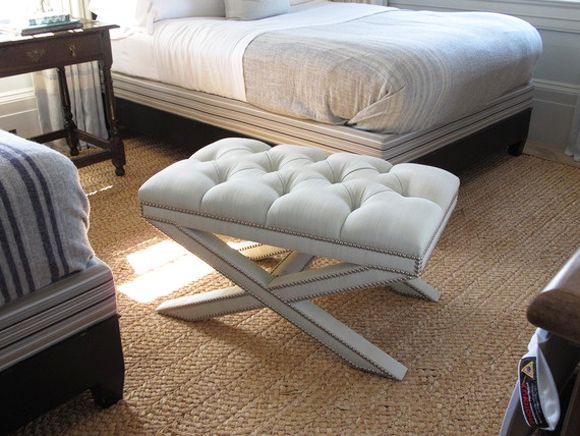 And if you're looking for a little sparkle, take a look at what
Naomi
did with a scrap of Donghia fabric and a Worlds Away bench!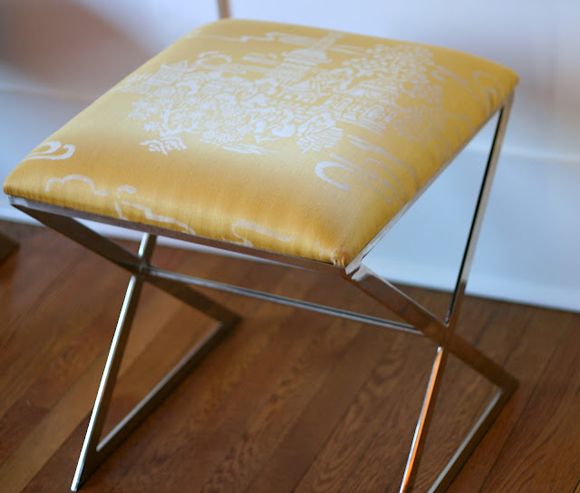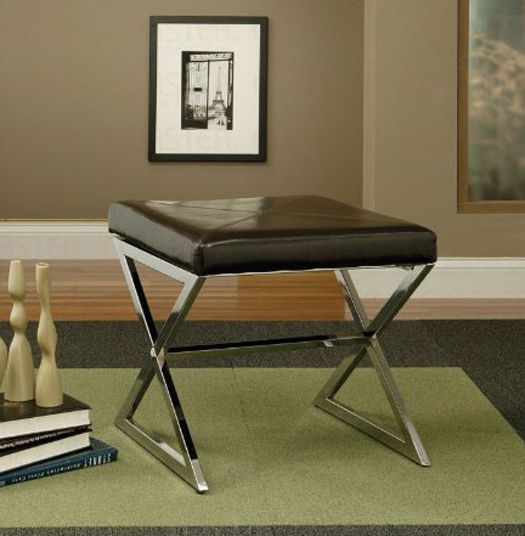 Love the boxed edge here.
And what would a post here be like without a floral option? Good ol
Rubie Green
.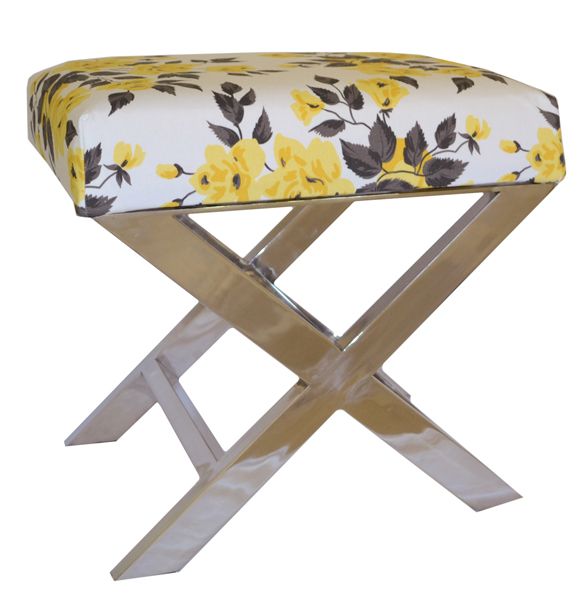 I've noticed designers sort of moving away from the ubiquitous fabric-covered legs version and I think legs with a cool shape or interesting paint treatment helps to keep the look fresh. That said, I don't know that I'll ever tire of the look completely. Feels pretty classic and I just love using benches – I put one or two in almost every room I decorate. They are super functional (extra seating in a living/dining room, a suitcase stand in a guest room, a nice place for parents to rest in a bathroom while bathing kids, etc). Benches also help add dimension and layering to a room.
Have you jazzed up an inexpensive x bench? Or do you have your eye on an affordable version?
Okay, back to disinfecting my whole house!