I've always defaulted to black and white for family photos I put on display. I think maybe it feels a little more formal.
But lately I've been super drawn to family photos in color. It was this gallery wall in Ralph Lauren's home that first caught my eye.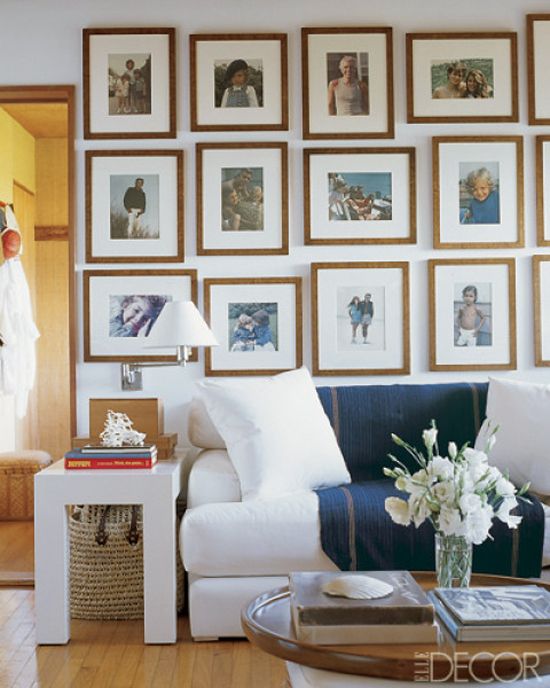 But then this home on APT with LSD fully converted me. I think the trick to pulling off the look is very thin, simple frames.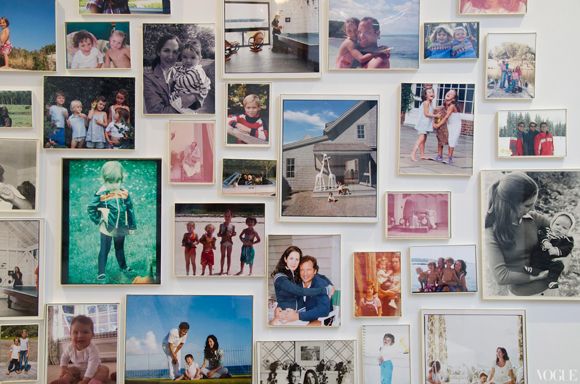 I know I would be instantly drawn to this wall as a visitor! Wouldn't you? I'm dying to put one of these walls in our next place.
I think the blocks of color here make this arrangement especially artful – a mostly red/orange tinted photo, photos in mostly blues and one that's mostly all green tinted. More neutral photos fill in the gaps. There is beauty up close in the individual shots and then standing back, the arrangement has a lovely abstract flow. As they say, it's a lot of work to look effortless. :)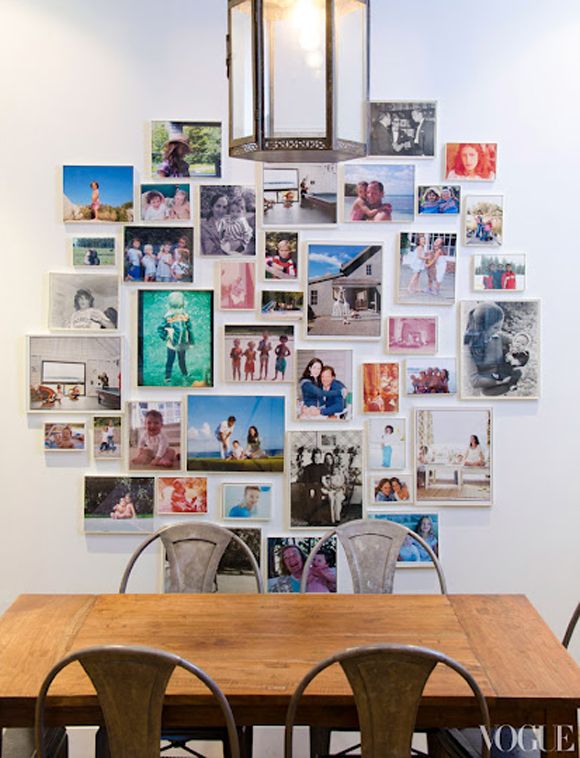 PS If you don't mind frames that are a little larger, I'd go with this two-pack from Michaels I used in this project (and here's a shot of the frames in their packaging). SUCH a great deal and the frames are perfectly slim and modern.