I picked up this vintage lucite stool at the flea market a week or two ago and this weekend I had a minute to reupholster the seat and clean up the base.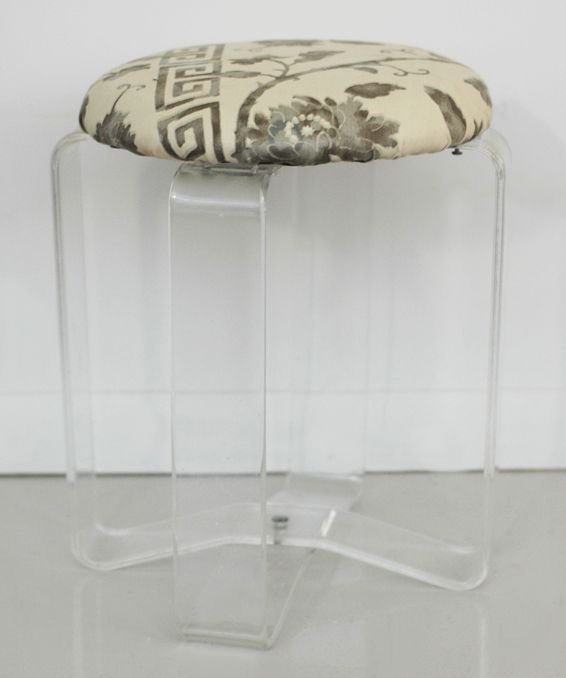 I was so excited to use this laminated fabric I bought at Purl Soho a while back. You can find lots of laminated fabrics online. They're great to use on dining chairs and play room chairs, or seating in the bathroom.
I took off the old, dingy fabric and used the old fabric as a pattern to cut out the laminated fabric. This way it was easy to choose where I wanted to center the fabric on the pattern.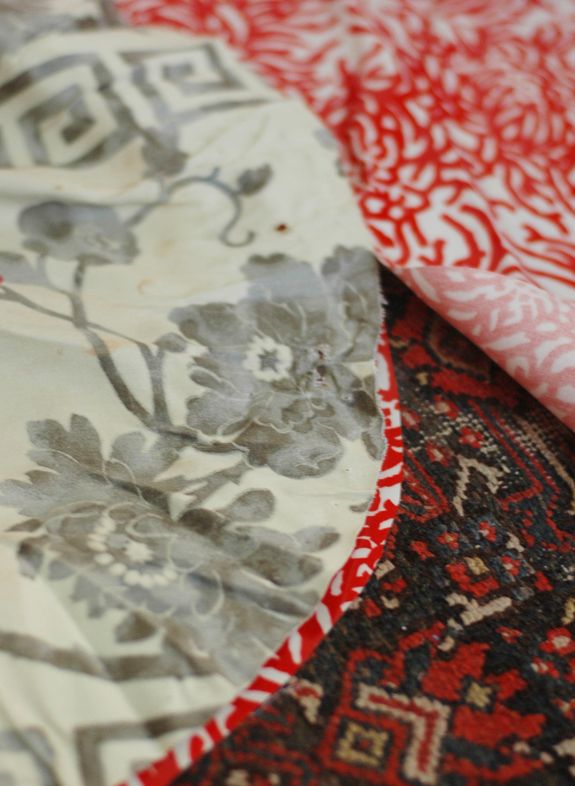 Laminated fabric, like vinyl, is a little tricky to work with around corners and round edges because it is so thick. Don't be afraid to pull tightly and try hard to keep the folds on the underside of the seat, rather than along the edge.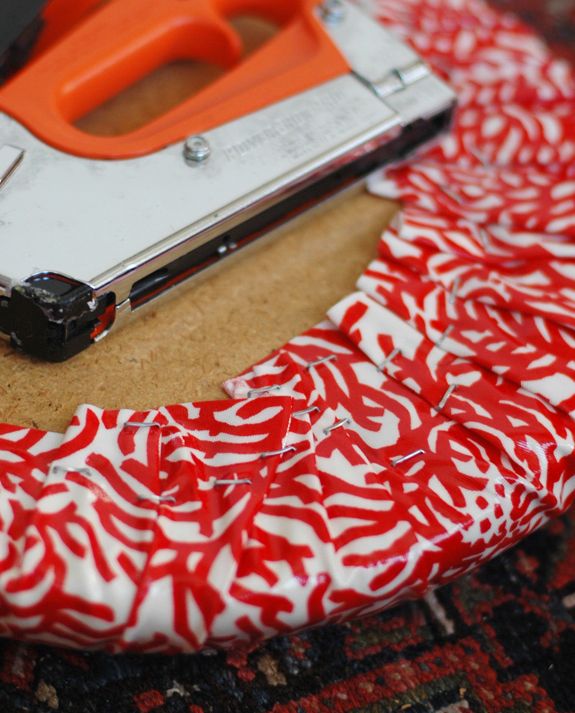 Before I put the new seat on, I cleaned the acrylic frame. There's definitnely a right and a wrong way to clean lucite. NEVER use Windex!! It deteriorates the acrylic slightly over time and makes it look cloudy instead of bright and clear.
The best way to clean lucite is simply warm soapy water and a soft cloth.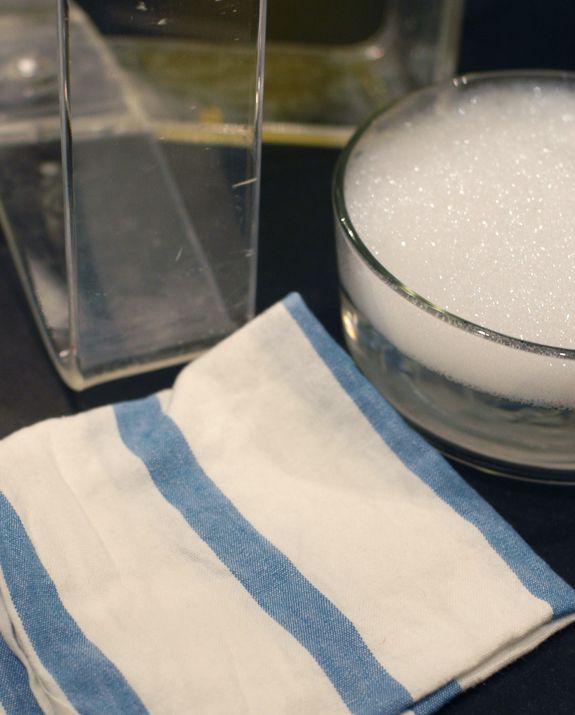 Then just wipe it down with a dry cloth and you're all done. I've seen acrylic polish solutions out there but I've never used them before.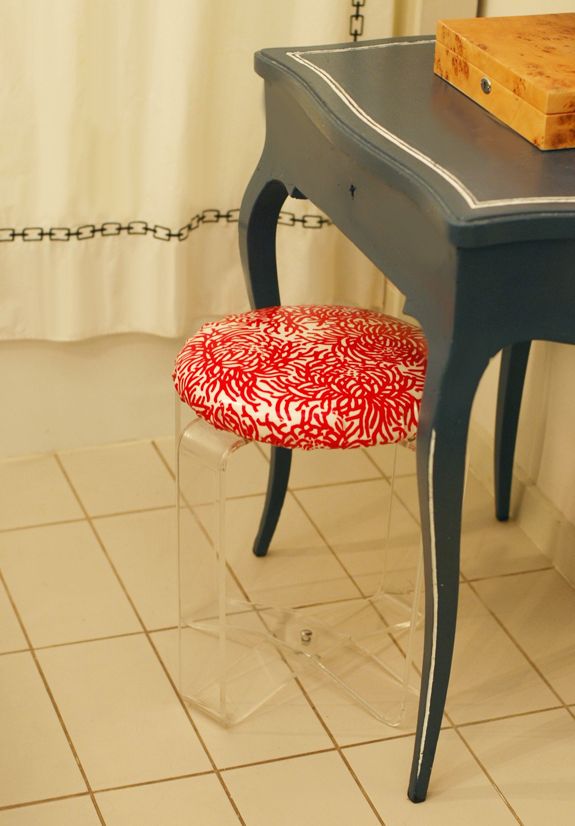 So happy to have a new little waterproof stool in our bathroom for sitting on while I bathe the girls!