So remember when I bought this mirror? And had plans to turn it into a chalkboard?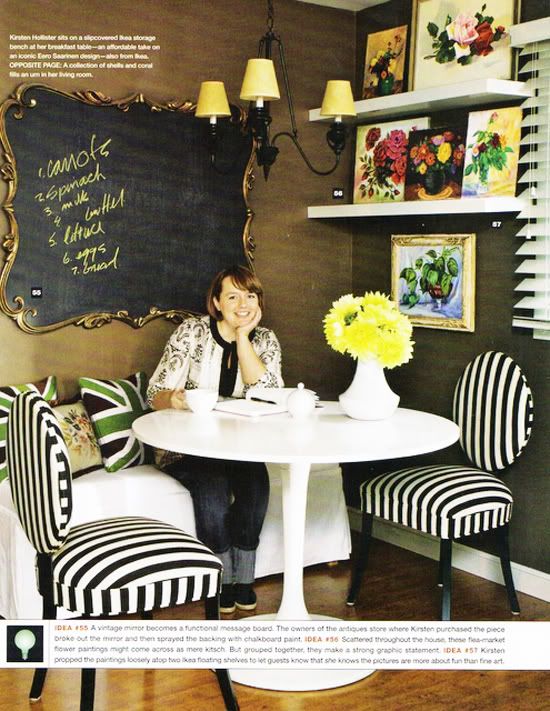 Well, I totally didn't get around to it and I'm so glad! I moved the coral/black bookshelf to the back of our apartment and scooted the skirted console over to that wall. Once the sconces were over in the gallery wall, the old mirror felt really small. On a whim I pulled out this mirror that was intended to be a chalkboard, and it was true love. The mirror fits the wall perfectly and looks great in the space!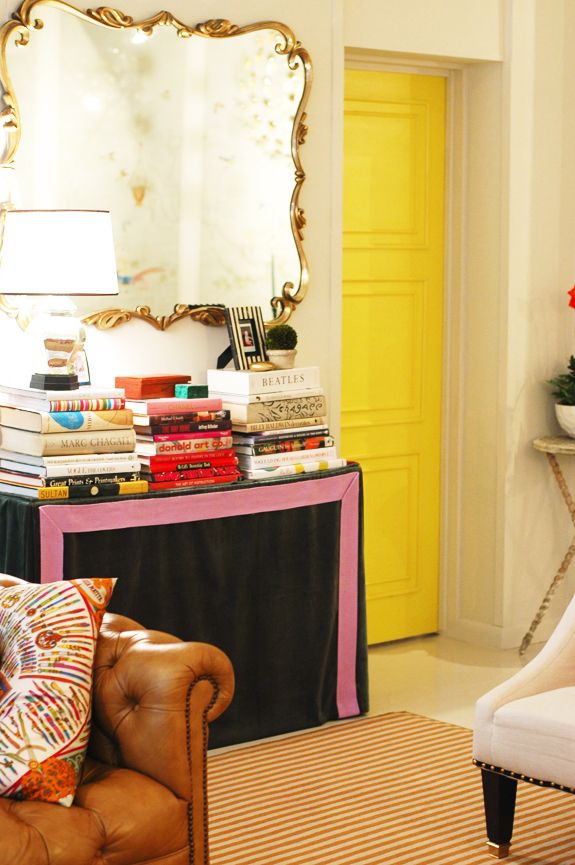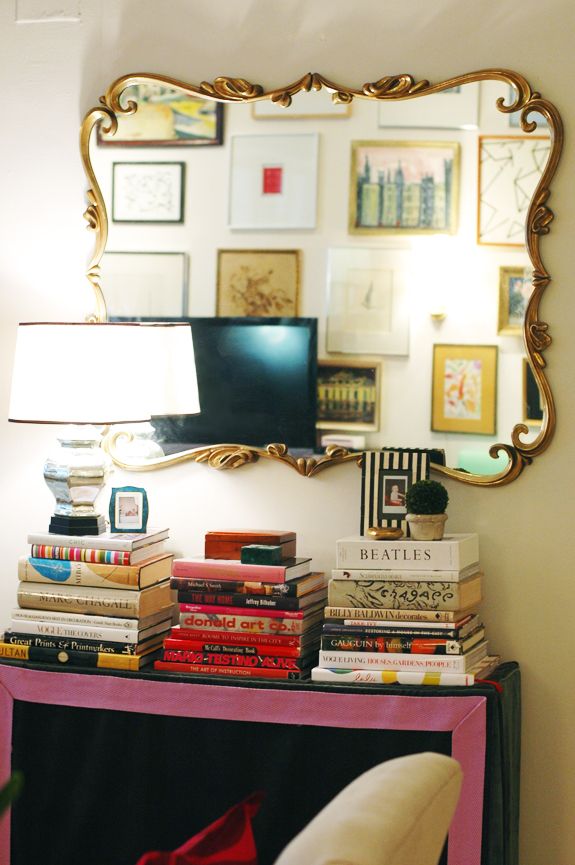 So the moral of the story is sometimes procrastination pays off.