I got this settee off craigslist a while back and when we bought the Chesterfield I didn't really have a place for it. The old yellow silk upholstery on the frame was in pretty good shape, but the cushion was bad. The fabric was worn completely through and the feather cushion was a little wimpy and old, and just needed to be replaced.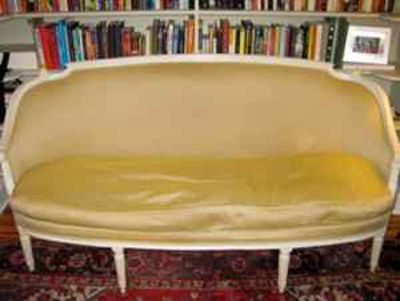 We almost got rid of the settee but ended up keeping it and I'm so glad we did! I found this black cut velvet on white silk at Mood for $20 a yard and bought the whole bolt (ended up being a little over six yards, which will be *just* right).
My upholsterer quoted me $700 to redo the entire settee, but just to do the cushion (down-wrapped foam) was $250. This is such a great option for beginner DIY upholsterers or tired/lazy DIYers like me! Smoothing and stapling fabric against a frame is not that stressful, but sewing a cushion can get a little tricky!
Once I realized the new foam and feathers would cost me about $150 in materials, paying a professional a little extra to do the hard part was a no-brainer.
I'm hoping to get to the frame upholstery done this week. I pulled off some of the old welting and took out a few inches of staples yesterday to see what I was working with.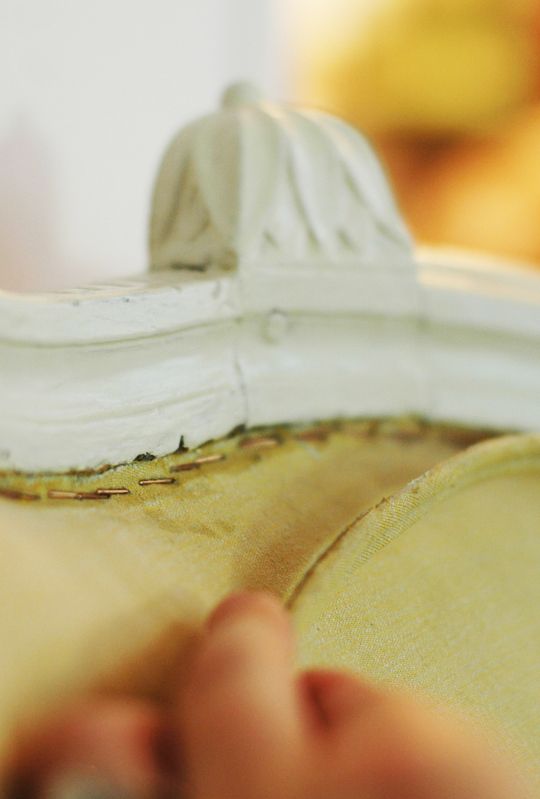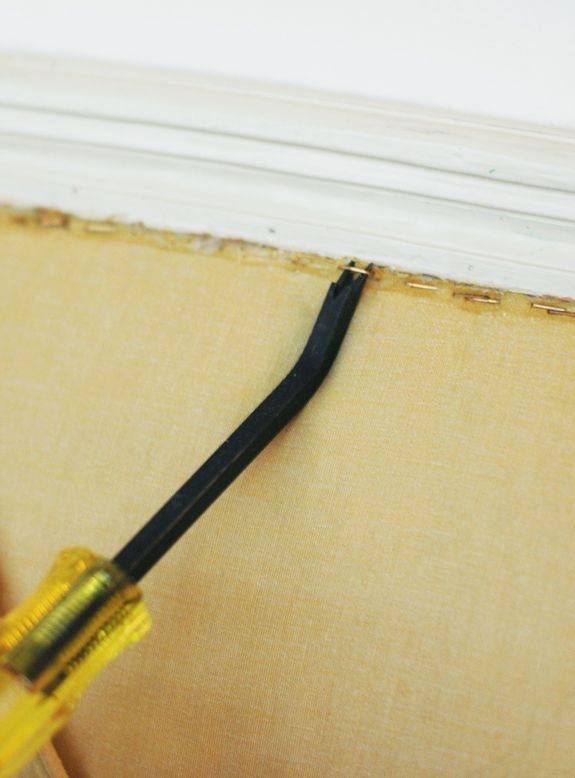 The wood is in pretty rough shape – lots of staple and nail damage from about 150 years of upholstery jobs. I might have to do some wood filling here or something.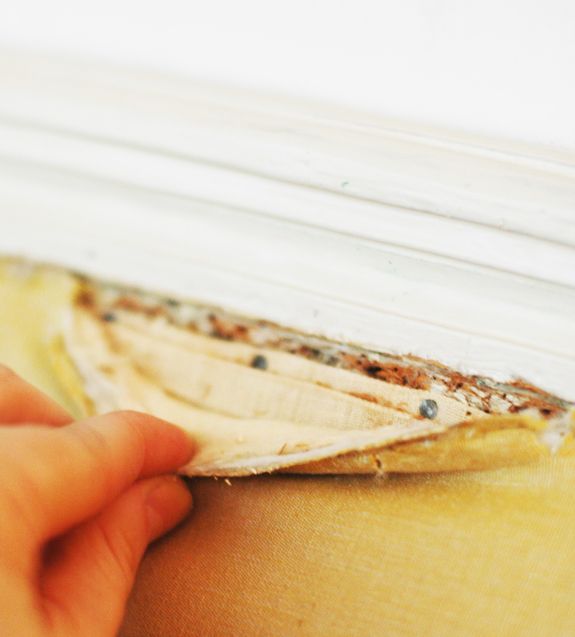 I'm excited to get this one done and start enjoying the sofa again!