There's a tiny little open-air flea market in a lot on 25th st just east of the Chelsea Flea/Antiques Garage (my favorite!). It's easy to miss if you don't know where to look for it. The offerings are super shabby compared to the vendors in the antiques garage, and there's almost no furniture, but it's a fun place to look for cheap accessories. This guy's stand usually has one or two little vases or bowls that are perfect for styling rooms.
What do you think I was drawn to here?
I love a pair of anything, but the color of these vintage persimmon splatter vases was just perfect. And the shape of these was ever so slightly off, which I think is so great.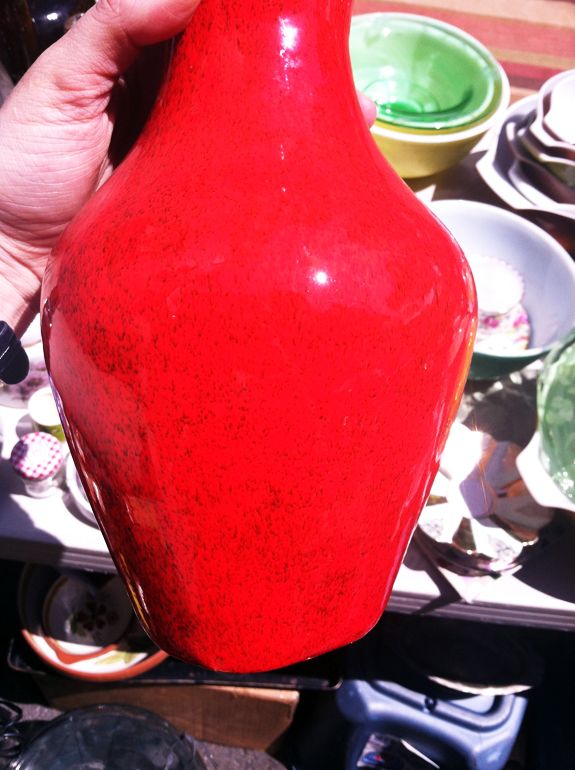 I thought for a minute they might be old Jonathan Adler vases because of the initials on the bottom, but I think these are too old to be his. The vases are midcentury (I think) and he started working in the 80s. Anyway, I still really liked them though and $25 for the pair was more than fair, so I took them home.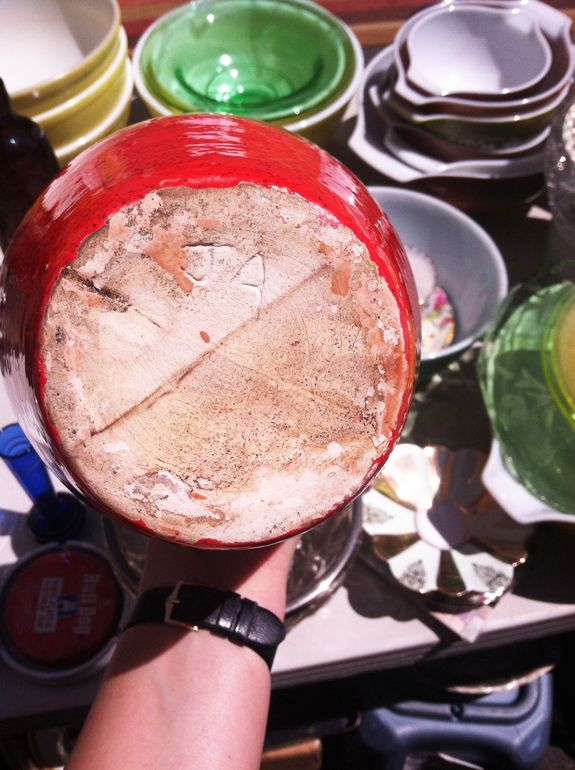 I love how they look on my bookshelves. A little red in every room goes a long way.