One of the things I bought last weekend at the Chelsea Flea was this old, beat up Parsons console table. The dimensions are *perfect* for the wall I want to put the tv on in the the living room of the brownstone.
But, guys, look at this heavily textured crackle finish. Blerg. There's nothing you can do with that other than strip it. Which is totally an option, but I'm leaning toward upholstering the table with an embossed vinyl or a grasscloth (maybe lacquered grasscloth).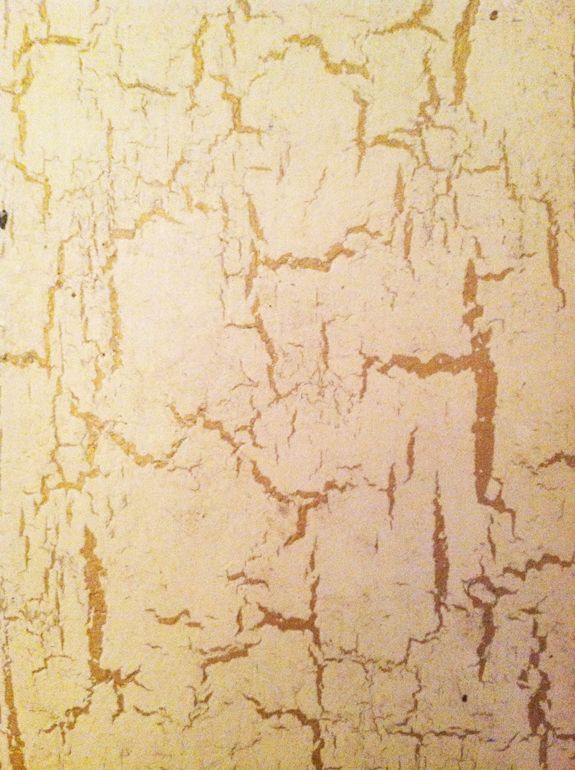 My friends over at Matters of Style did a great tutorial on upholstering an IKEA Malm table.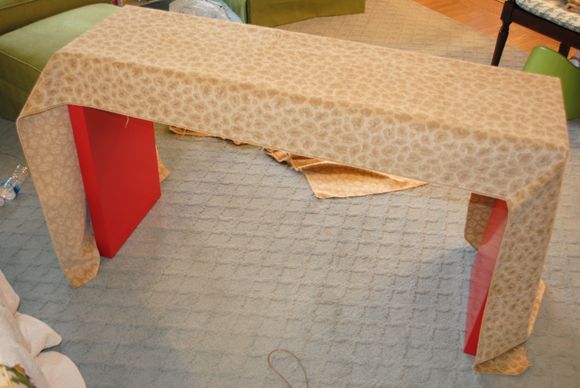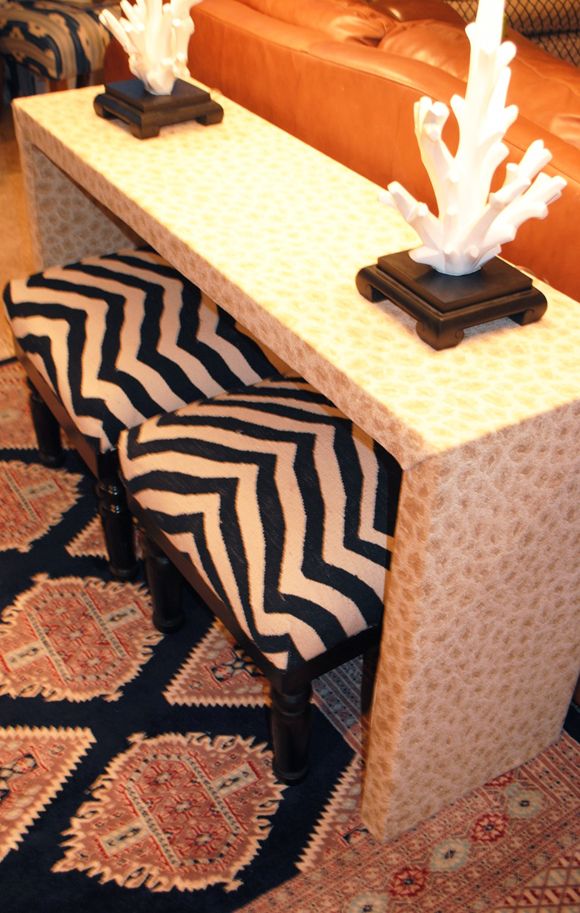 I think Sarah did such a great job here! Looks super expensive for not a lot of money actually spent. It would be fun to try this with a little nailhead trim too. (here's some inspiration)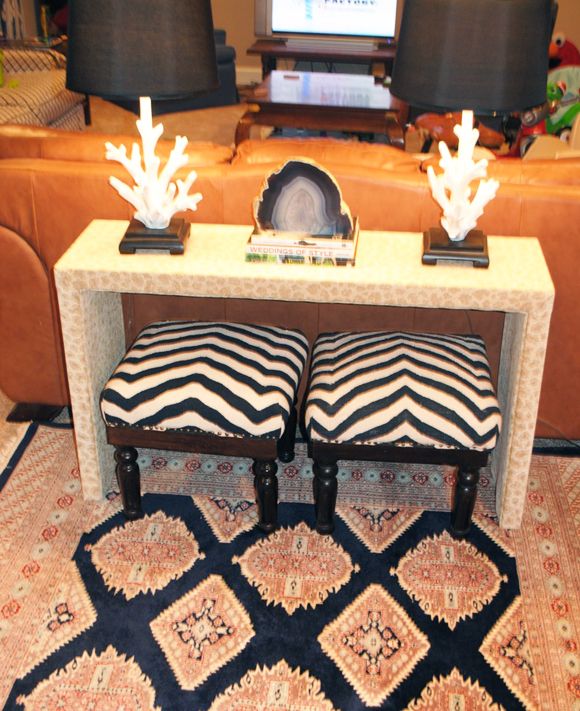 PS Sarah also runs an online shop called MoS Marketplace and it's always being updated with the greatest vintage finds! I have the shop's url in my Google Reader subscriptions so I can snag the pieces I want as soon as they're posted.