If you have $20 burning a hole in your pocket, I know how you can spend it. IKEA's Eivor throw is such a great little blanket. It feels like everyone has one, and for good reason.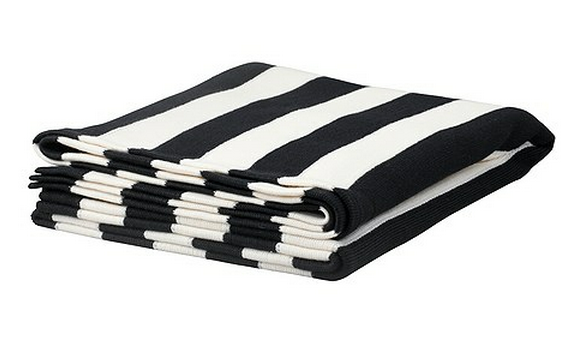 It's soft like a knitted sweater and it washes well, but the biggest selling point is the great black and white stripe – a pattern that is surprisingly hard to find in throw-form. And it is SUCH a fun addition to any room. Buy one. Buy three!
You may have noticed an Eivor throw hanging out on our old headboard. I was so sick of the old fabric on our bedframe! We had plans to reupholster it ages ago, but our bedroom was definitely on the back burner. Finally I'm picking out a fabric to order this week and I've decided to go with the velvet route. I'm leaning toward the silk coral on the left. There will be brass nail trim and new bedding too. Yessssssss!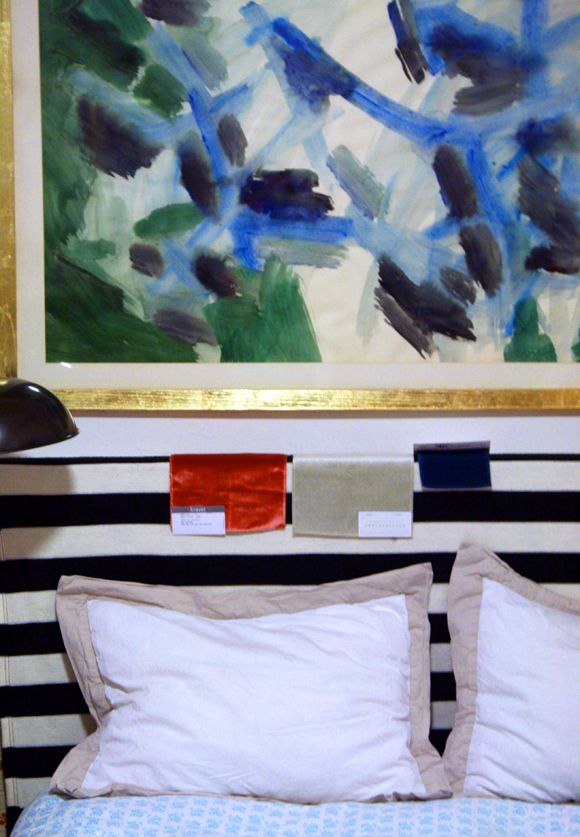 What's your vote? The peacock velvet on the end is lovely in person, but I think it might match too much with the painting.
Also, do you have the Eivor throw? Link party in the comments section if you want to share how/where you use yours!