Hello from Hotel Vitale in San Francisco!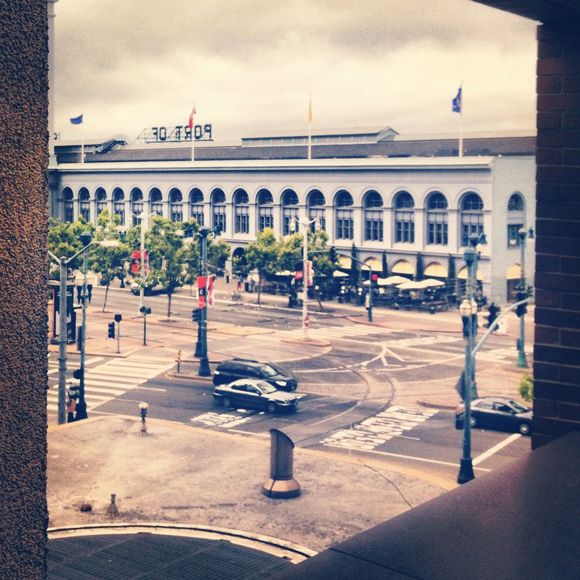 I'm here for the weekend with a few other bloggers, and many of them live here. It was fun over dinner last night, getting the inside scoop about all the great things this beautiful city has to offer. We've thought about moving to San Francisco a few times over the past couple years. Maybe down the road in a few years (if Brooklyn doesn't work out for us)…
Speaking of Brooklyn, this weekend I'm trying to figure out if we should refinish the wood floors of the brownstone ourselves or if we should hire it out. If we're going to do it, I feel like we need to do it first thing, before we move anything in the house.
I have a meeting next week with my contractor, just to get a sense from him how much it would cost to get some of the bigger projects professionally done. In the meantime I need to get online and do some research on DIY floor refinishing. The current reddy stain bugs me, but honestly – it's not *that* bad. I do think a new stain would help the house feel more finished and updated. Less…70s. But we'll have rugs in most rooms, so maybe this is a place where we should save our money.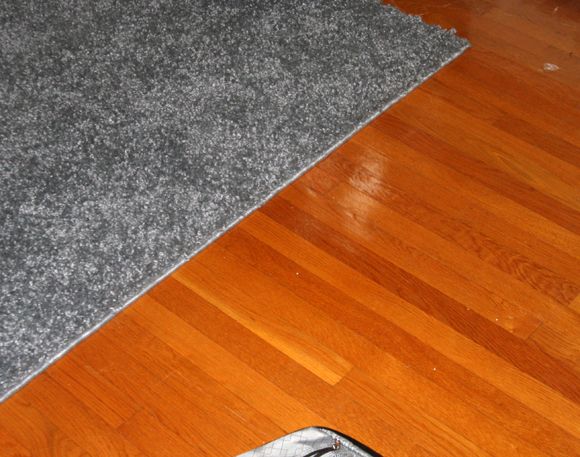 Have you refinished your own floors? Or maybe you went with a professional service and you were glad you did? I'd love to hear about it as we're weighing out our options.
Have a lovely weekend! See you Monday. xx